Fund Drive Update: We're Still Here!
Looks like we'll be able to keep publishing until at least the end of the year. Huge thanks to all our new members!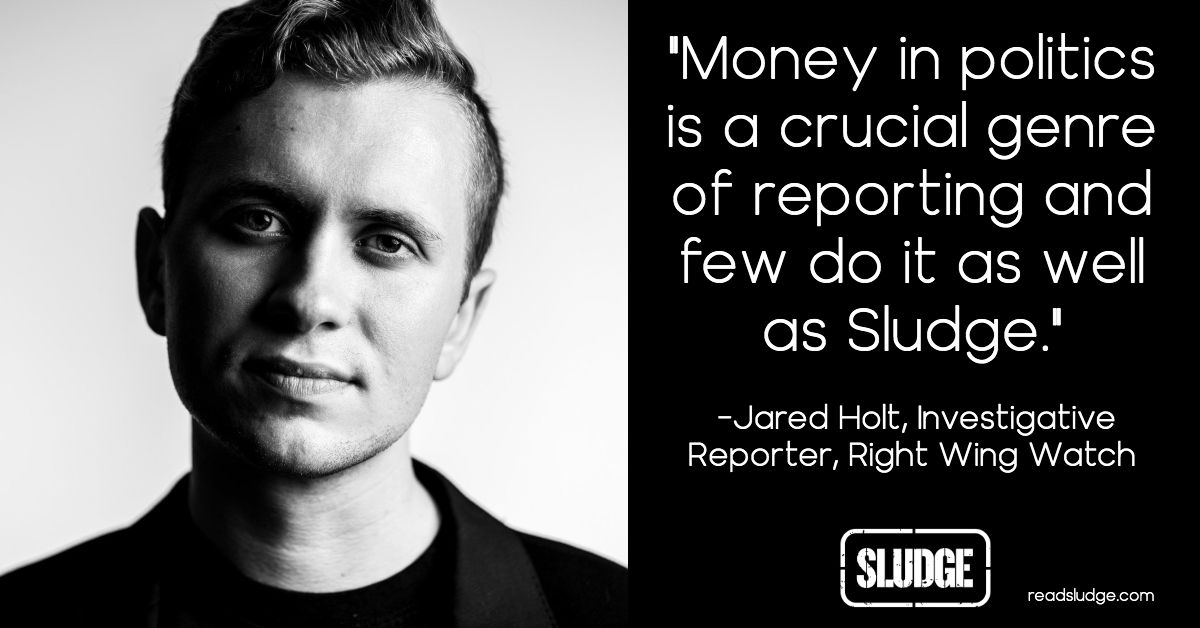 Last month, after announcing that we might need to shut down if we can't secure a major donation, Sludge held a membership drive for our independent newsroom. Here's an update on where our finances stand. 
First, we're very grateful to announce that our readers really did show their appreciation for Sludge—thank you to everyone who donated to support our journalism. We're a 100% reader-supported newsroom, working without a foundation grant or a major donor, so reader support directly enables us to put out our investigative reporting. Last month we signed up hundreds of new members and raised slightly more than we had from January through September—big thanks from Alex, Donny, and me. (Check out some of the nice things people have been saying about our work.)
Second, we believe we've secured a small grant to keep Sludge publishing until the end of this year. The agreement isn't finalized yet, so it's not in-hand, but it was a great help to be able to show a swell of small-donor member support.
Third, we're continuing to report and follow the money. Our team is as dedicated as ever to the mission of greater public accountability in U.S. representative democracy. Coming this month, you'll see our crowd-funded DNC Member investigation, as well as an exciting new project from our Climate Desk on congressional fossil fuel investments and our regular conflict-of-interest finds.
But while we are in talks with potential donors for next year, unfortunately no grants in January or February are close to finalized as of now. While we're on track to be self-sustained after November 2020, and we're casting a wide net for charitable funding support, our future remains uncertain.
Sludge has a relentless focus on following the money and we publish timely reports that expose corruption around issues that are in the news. We operate with total independence from advertisers, shadowy sponsors (like giant oil companies), political parties, or corporate overlords (like telecommunications conglomerates or private equity firms), so we're free to report on whatever we think is most important and don't have to answer to anyone but our readers.
Some of the stories we've covered that would otherwise have gone unreported include:
After nearly a year and a half of publishing, hundreds of original stories, and great progress in building our independent sustainability, our goal is to continue reporting these types of stories—especially as so much dark money is about to pour into politics with the 2020 elections.
Our three-person newsroom is as lean as can be, and punches far above its weight in the reach of our reporting, many of which have gone viral. But it's a challenging economic climate for independent media—scores of newsrooms have pivoted to the non-profit model over the past few years, meaning that foundations you hear on National Public Radio were largely booked in their grant-making for 2019 by the end of 2018, and 2020's competition will be crowded.
We'll continue to apply for grant support for our accountability journalism, and we have some hopeful indicators that we'll advance for consideration in February and March, but our primary way forward in 2020 is to continue to grow our small-donor members. If we can continue to convince 1% of our weekly newsletter subscribers, or 0.1% of our site visitors, that Sludge's scoops are a good use of $5 per month, we'll continue on our path to sustainability by the end of 2020.
If we're able to continue this muckraking, not only will our newsroom be membership-sustained after the November elections—we'll have produced hundreds more timely stories, exposing corruption in politics and revealing the sources of funds distorting our democratic system.
(Or, join our Patreon.)
To make a tax-exempt gift to our 501(c)3 non-profit organization, supporting our investigations in 2020, email me: [email protected]. Thank you for reading Sludge, and get in touch with any questions!