Who Is Making Money from ICE in Your State?
Hundreds of for-profit and nonprofit corporations have pulled in billions of dollars worth of ICE contracts in recent years. See where these ICE operations take place and where the corporations are headquartered.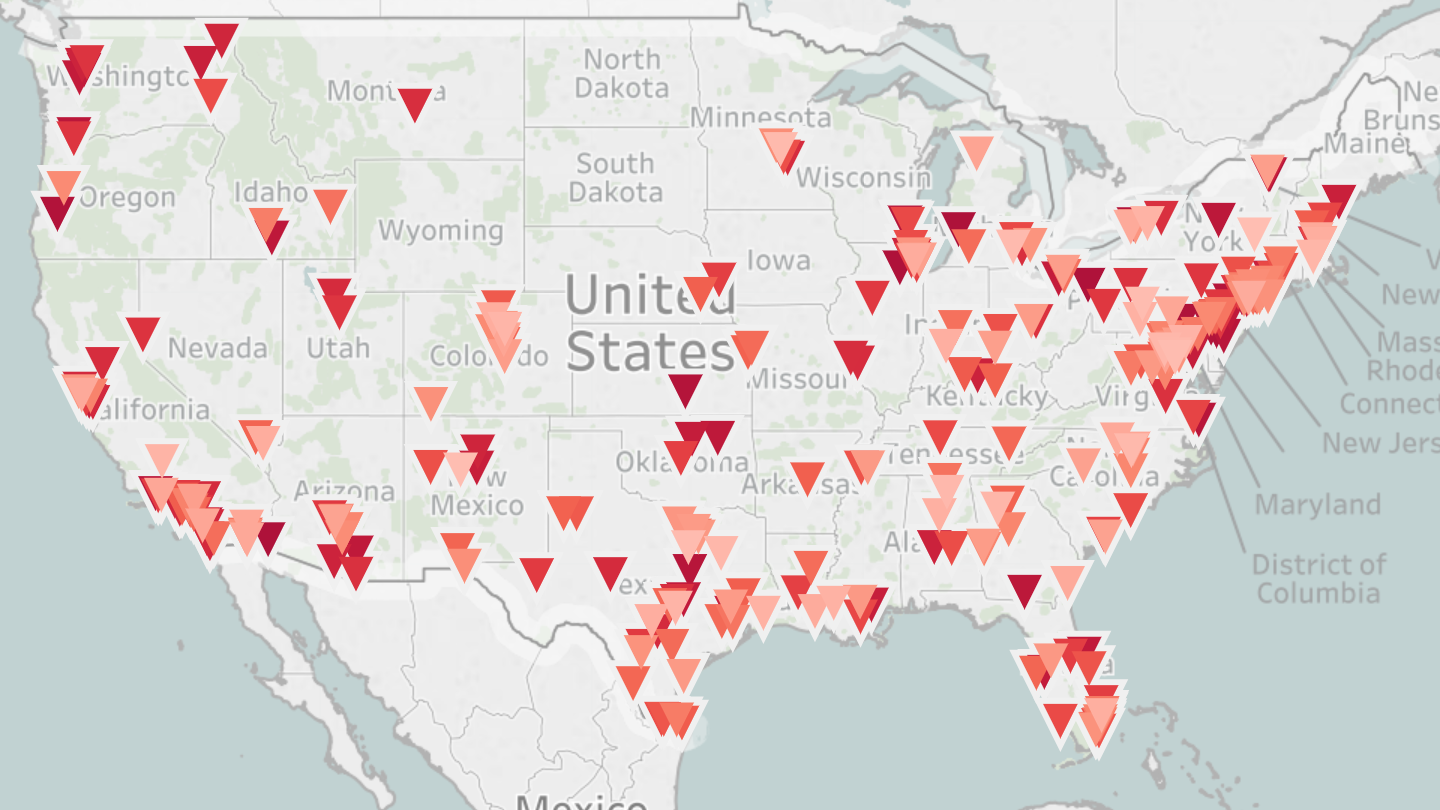 When the Department of Homeland Security was established in 2003, an agency within it called Immigrations Customs and Enforcement (ICE) was born. The agency was meant to be a deportation force with the goal of having the capacity to "remove all removable aliens."

Since the Trump administration began enforcing stricter immigration policies, ICE has arrested an increasing number of undocumented immigrants and asylum seekers, making government contractors even more necessary than before to transport, guard and detain immigrants, as well as to translate and inspect facilities, among other services.

ICE contractors have pulled in billions of dollars over the years. Sludge analyzed all ICE contracts that were ongoing as of July 5 or ended that day. The data—over 6,000 transactions—include contracts with no listed end date.

While the Trump administration has made the southern border a priority, ICE contractors operate all over the country. Use the interactive map below to identify where ICE contractors' operations occur, and how much these operations cost. Use the magnifying glass on the map to search by city or state.
View interactive: Who In Your State Is Contracting With ICE?
The first year of Trump's presidency, 2017, saw the largest sum of monetary obligations from ICE to contractors since 2008: $1.7 billion, according to usaspending.gov. This year appears to be on track to easily eclipse that total.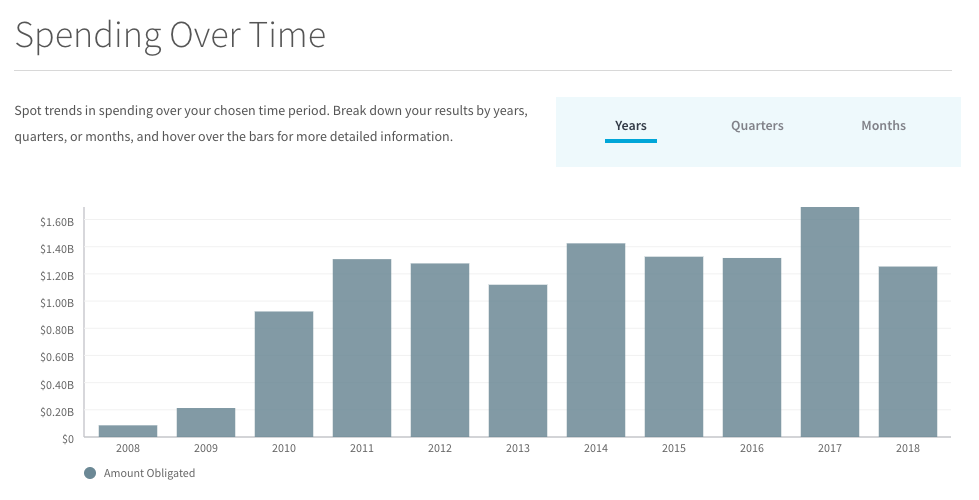 Way out ahead of the pack is private prison company and prodigious political donor GEO Group, based in Boca Raton, Florida, which had more than $470 million worth of ongoing contracts as of July 5. Just after Trump won the 2016 election, stocks in Geo Group and in private prison company, CoreCivic, soared in anticipation of tougher immigration policies.
Some well-compensated contractors face abuse allegations. The second-highest total went to Virginia-based private security contractor MVM. The company, which flies unaccompanied children to temporary shelters, is facing a sexual harassment lawsuit and paid a fine last year for racial and religious discrimination against a Muslim security guard.

Since its inception, ICE has faced a torrent of abuse and misconduct allegations, including sexual abuse and "inhumane conditions." The agency has also faced allegations of endangering public safety by arresting immigrants who report domestic abuse and other crimes.
Maryland-based Maxim Healthcare Services had the third-highest total ($71 million), followed by the U.S. branch of consulting firm Deloitte, the recipient of enormous contracts for various management and support services totaling over $58 million.
To find out what services the various entities are providing for ICE, check out our public spreadsheet.
See where all ICE contractors have their primary headquarters in the interactive map below. Use the drop down menu to identify the largest contractors receiving funding in each state.