Charles Koch Is Funding Rightwing, Pro-Trump Media, New Disclosure Reveals
Newly disclosed tax forms show that the billionaire industrialist's foundations have increased their funding of conservative outlets while also ramping up support for First Amendment groups.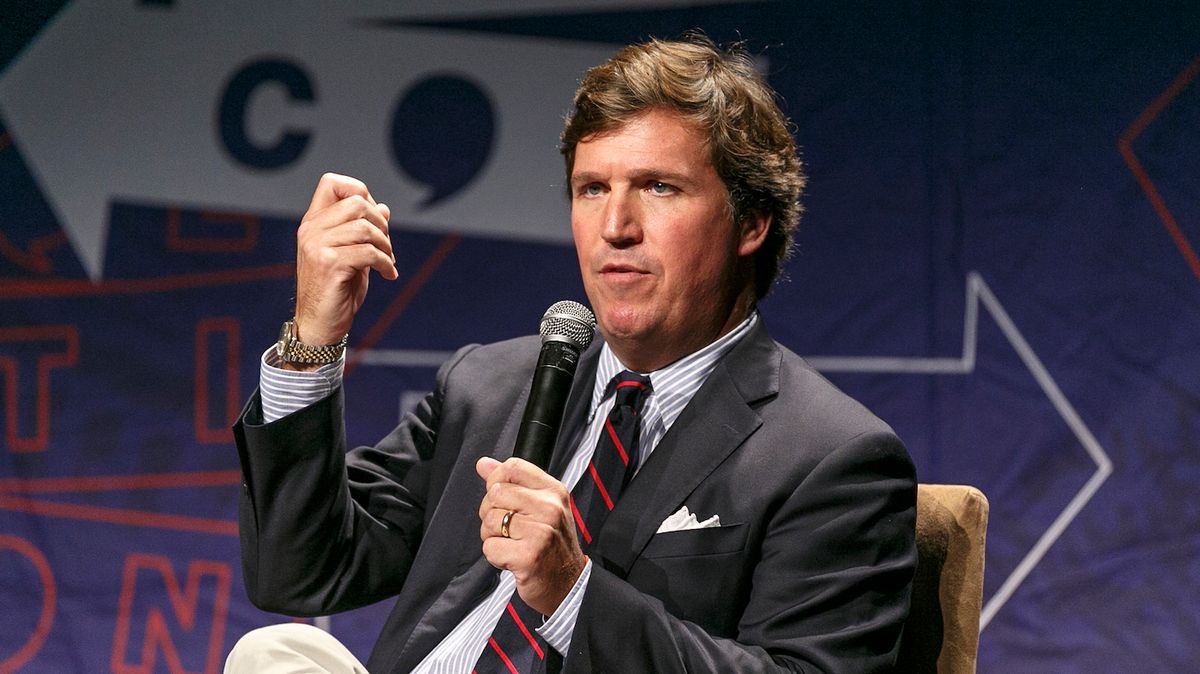 Koch Industries has a reputation for attacking journalists who write things that make it look bad, but that isn't stopping its billionaire CEO, Charles Koch, from funding media—at least, media that share his conservative, free-market ideals.

The foundations of the 83-year-old Koch are increasingly funding conservative media outlets, newly disclosed tax forms show. Sludge has found that the Charles Koch Foundation (CKF), a nonprofit known for funding conservative think tanks and free-market higher education programs, and a connected nonprofit, the Charles Koch Institute (CKI), donated over $2 million to mostly conservative media operations in 2017.

The 2017 grants include a number of first-time recipients of CKF and CKI funding, as well as increased grant amounts to media groups the foundations had previously funded, amounting to a roughly $600,000 increase in funding for media- and media-adjacent organizations identified by Sludge, according to tax documents.

Koch has claimed he dislikes some of President Donald Trump's trade and immigration policies. But New York Times columnist Thomas Edsall suggested in September that Trump and the Koch political network work in concert, having achieved major policy goals of Koch and other wealthy conservatives, including a massive tax cut for the rich, weakened EPA regulations, and the confirmation of numerous pro-business judges.

Through his foundations, Koch is bankrolling some very pro-Trump outlets. In 2017, the Charles Koch Foundation gave the Daily Caller News Foundation $960,000, while the Charles Koch Institute added $20,000. The previous year, the two nonprofits combined to give a slightly smaller amount, $958,000, but this total made up 84 percent of the Daily Caller News Foundation's annual revenue. The foundation, which produces much of the content for The Daily Caller website, has not yet released its 2017 tax form, so its revenues for last year are unknown.

Founded by Tucker Carlson, now a Fox News primetime host who promotes Trump and has many white nationalist fans, The Daily Caller often publishes uncritical, promotional stories about the president, publicizes the Trump administration's conspiracy theories, and recently presented a softball interview of Trump.

The 2016 Trump campaign reportedly paid at least $150,000 to the Daily Caller Foundation to rent its email list, which the campaign used to send fundraising messages in the months leading up to the general election, according to the Center for Media and Democracy. At the same time, Carlson was analyzing the election on Fox News without ever having disclosed this conflict of interest.

In 2016, the two Koch nonprofits and the Trump campaign provided 97.5 percent of the Daily Caller News Foundation's revenue.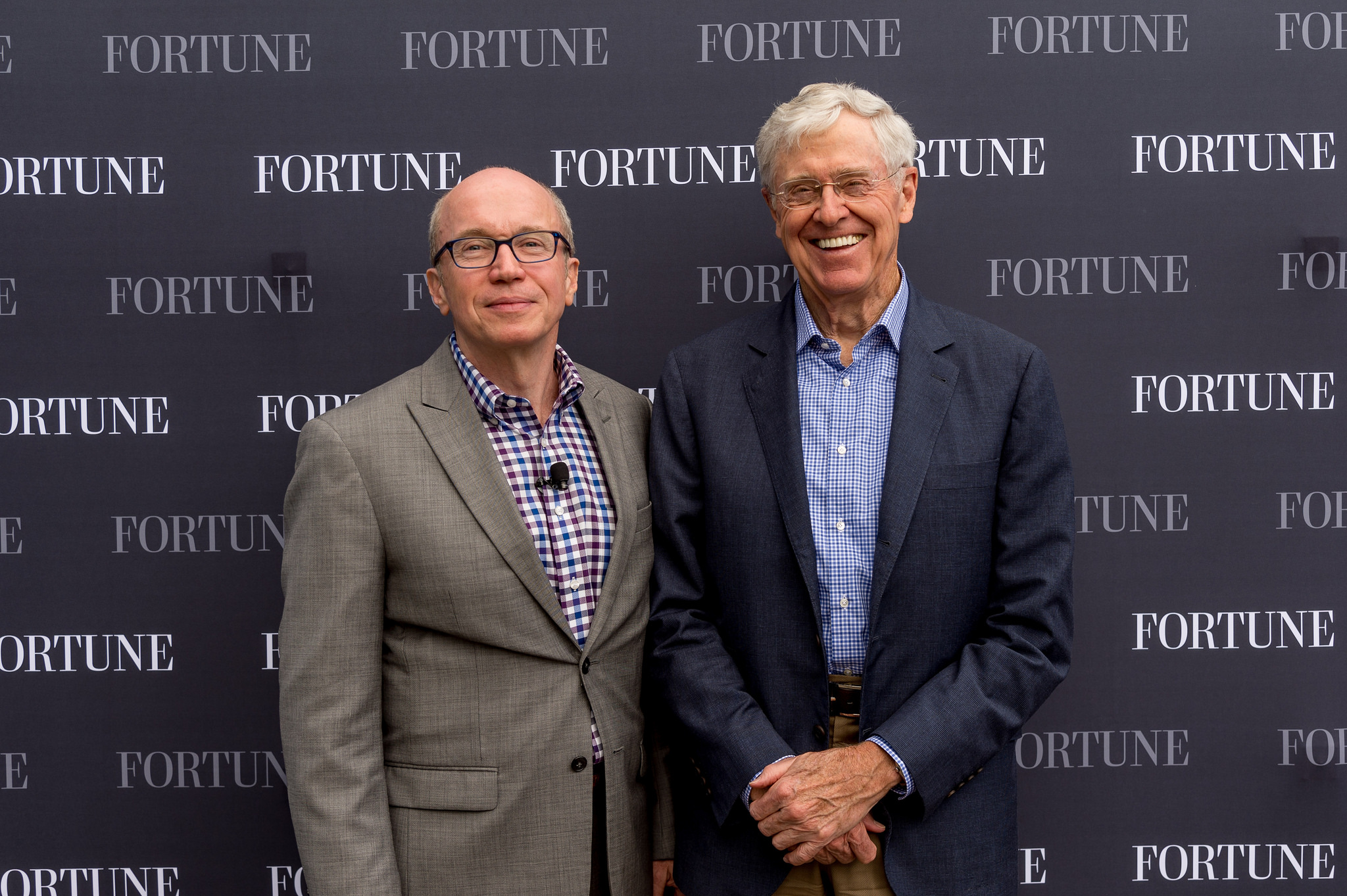 In the conservative American Spectator, the editor recently wrote a piece comparing Winston Churchill to Trump. The outlet has published essays from other writers including "Trump's Great Post-Election Offensive" and "CNN, Liberal Media, Flake, Kasich Play the Race Card With Trump Ad," a piece claiming that a racist Trump ad, which even Fox News took off the air, wasn't racist at all. CKF and CKI gave the American Spectator Foundation $90,000 in 2017.

Last year, CKF gave to two operations founded by former Fox News host Glenn Beck, Mercury Radio Arts ($42,000), a production company, and TheBlaze ($7,500), a news and entertainment TV channel and website owned by Mercury. TheBlaze publishes de facto press releases for Trump and even posted a video in which Beck attempts to prove the anti-Semitic conspiracy theory that George Soros is funding the migrant caravan that's currently in Mexico, something to which Trump has alluded. Beck once compared Trump to Adolf Hitler but later flip-flopped as his business revenue began to plummet.

TheBlaze is reportedly on its last legs, having gone through several rounds of layoffs over the past two years. Daily Wire owners the Wilks brothers were reportedly thinking about buying TheBlaze, but that did not happen.

CFK and CKI gave $84,000 total to the Student Free Press Association—a nonprofit also funded by and linked to the family of Education Sec. Betsy DeVos—which runs the conservative site The College Fix.

In contrast to some other Koch grantees, libertarian website and magazine Reason does offer critiques of Trump. CKF gave the Reason Foundation $268,000 in 2017, down from $745,000 the previous year, and CKI added $65,000 last year, representing one of the only decreases in funding for a media outlet the foundations supported in both 2016 and 2017, Sludge found. David Koch is a current trustee of the Reason Foundation.

CKF gave out a total of $88.3 million in donations last year, up from $80.2 million the previous year, fueling on-campus free-market centers, such as the Mercatus Center at George Mason University, and rightwing think tanks, such as the Heritage Foundation and the Manhattan Institute. The foundation says its 2018 grant total has already surpassed the 2017 amount. A request from comment from CKF was not immediately returned.

Table: Charles Koch foundations donate to media organizations
Billionaire funding of conservative media outlets is quite common. Many other rightwing news sites are owned or funded by GOP megadonors:

Entrepreneur Philip Anschutz owns the Washington Examiner.
Hedge fund manager Paul Singer heavily funds the Washington Free Beacon.
Dan and Farris Wilks, who are Texas fracking billionaire brothers and big Ted Cruz donors, own conservative millennial media personality Ben Shapiro's Daily Wire.
Breitbart News got a $10 million investment from Trump- and Steve Bannon-backer Robert Mercer.
Independent Journalism Review got a boost from investor Pete Snyder, a Virginia GOP insider and former Fox News contributor.
The increase in Koch's media funding came at the same time as Koch Industries made a major media investment. In November 2017, the Meredith Corporation announced that Koch Industries' investment arm would put $650 million towards its $1.8 billion acquisition of magazine publisher Time, Inc., which owns Time, Fortune, and Sports Illustrated, among other publications. Meredith claimed Koch's private equity subsidiary will have no seats on Meredith's board and will "have no influence on Meredith's editorial or managerial operations."

New Donations to Nonpartisan Organizations

Koch is known for his free-market and partisan philanthropy, but CKF did donate to a few nonpartisan groups in 2017.

Nonpartisan organizations such as the Poynter Institute ($70,000 for a college journalism training program on covering "divisive issues") and the American Society of News Editors Foundation ($80,000 for a First Amendment-focused legal hotline) accepted CKF's money in 2017 despite Koch Industries' history of attacking reporters who write things it doesn't like. The company paid for an ad against InsideClimate News publisher David Sassoon and even had New Yorker reporter Jane Mayer followed.

These donations came with a large dose of criticism, as Columbia Journalism Review reported. Poynter announced an expansion of its Koch partnership in 2018 and posted an explanation of how it uses the CKF money, claiming it will "uphold journalism values."

CKF also gave money to the Media Coalition Foundation, Techdirt, and the National Freedom of Information Coalition in 2017 for free speech initiatives. In 2018, CKF committed $3.25 million to fund the Knight Foundation First Amendment Institute's legal work.

But nearly all of the Koch foundations' direct funding of media outlets continues to go to rightwing operations that generally cover business, tax, and environmental issues with the free-market slant that Koch prefers.
A previous version of this article stated that CKF's 2016 donation made up 83 percent of the Daily Caller News Foundation's 2016 budget. It has been corrected to state that the donation constituted 84 percent of the Daily Caller News Foundation's 2016 revenue.
---
Related: