Likely Head of Global Warming Committee Will Reject Fossil Fuel Donations
The likely chair of a revived global warming committee tells Sludge she'll reject campaign donations from the fossil fuel industry to "build confidence in her leadership."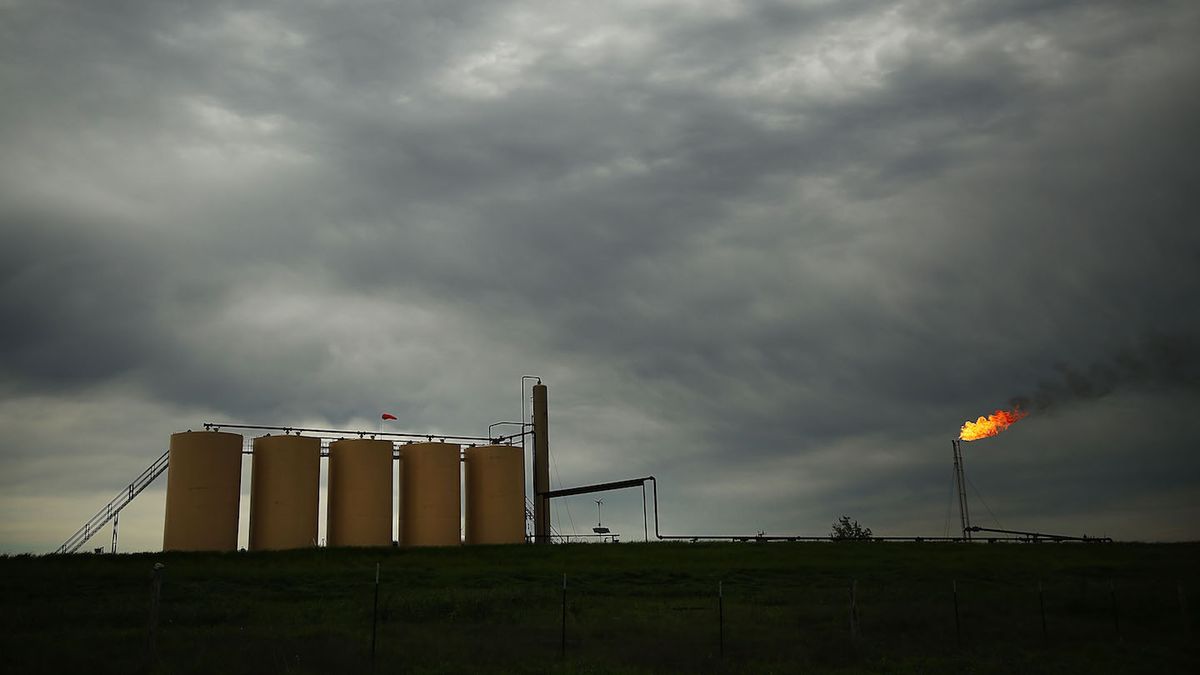 Democratic House leaders dealt progressive climate activists a blow last week when they indicated they would revive a dormant select committee on energy and the environment, effectively killing a more ambitious Green New Deal committee, according to HuffPost. The likely chair of the revived committee, Rep. Kathy Castor of Florida, initially questioned the constitutionality of barring committee members from accepting campaign donations from the fossil fuel industry.

Castor soon walked back her First Amendment statement, calling it "inartful," but will not require committee members to reject donations from fossil fuel interests. However, Castor spokesperson Steven Angotti told Sludge on Friday that the representative "will not accept contributions from the fossil fuel industry, to help build confidence in her leadership of the Select Committee." It's unclear whether she'll reject contributions from executives or employees in the industry; Angotti did not immediately reply to Sludge's follow-up about this question.

Over her six terms in the House, Castor has received a relatively small number of donations from energy industry PACs and individuals who work in the industry, totaling $34,750, according to a MapLight analysis. Most of these donations are $1,000 and over, and many came from Pacific Gas and Electric, Progress Energy, and Florida-based Teco Energy. The Center for Responsive Politics has Castor's total donations from energy and natural resources interests at roughly $73,000, with $60,000 coming from PACs and the rest from individuals.

Rep.-elect Alexandria Ocasio-Cortez, who leads the Green New Deal initiative, tweeted that "loading a climate committee w/ fossil fuel [money] is akin to letting foxes in the henhouse."

Despite planning not to restrict committee members' campaign finance, Castor told Sludge that members "should be ready to stand up to corporate special interests and fight to reduce carbon pollution."

"[Rep. Castor] strongly supports transparency and accountability for members of Congress," wrote Castor spokesperson Angotti. She "will not accept contributions from the fossil fuel industry, to help build confidence in her leadership of the Select Committee. Members who serve on the committee should be ready to stand up to corporate special interests and fight to reduce carbon pollution. She cannot speak for Republicans who may serve on the committee…Also, the first bill Democrats intend to bring to the floor in the new Congress is legislation that will address corporate money and dark money."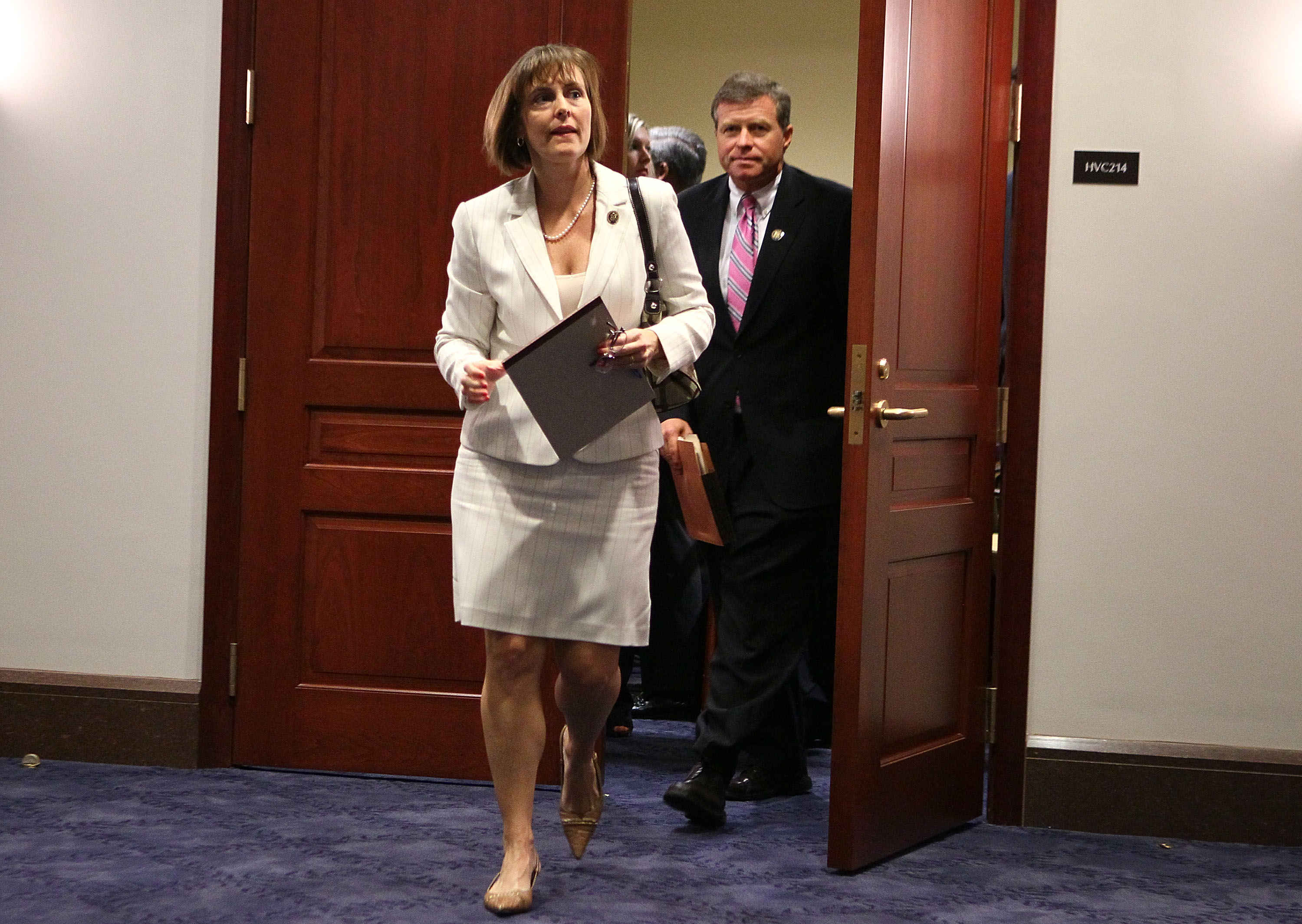 Forty-three House members have signed on to the Green New Deal plan, which would establish a new select committee that would be tasked with writing a Green New Deal proposal by 2020 that would make the United States greenhouse gas emissions-neutral by 2030.

Rep. Ro Khanna (D-Calif.), who backs the Green New Deal and does not accept campaign donations from fossil fuel PACs or lobbyists, told Sludge:

"It's in the interest of Ranking Member Pallone and Energy and Commerce Democrats to support a strong select committee. Climate change is the issue of our generation, and we need a solution on the scale of the new deal. House Democrats should demonstrate to the American people that we have the courage to take on the whole problem with a bold committee."

Khanna claimed on Twitter that Pallone, who opposes a Green New Deal committee and has accepted big sums from the oil and gas industry, is holding up an unrelated, Khanna-sponsored rural broadband bill because Khanna is "supporting a Green New Deal and encroaching on his turf."

Angotti told Sludge that the select committee "is not final, but is under discussion in the Democratic Caucus." The committee will not retain its former name, the Select Committee on Energy Independence and Global Warming. Some reports say the committee will not have subpoena power, but Angotti said this power is "being negotiated."

Members of the committee "have not been determined," said Angotti, but "Rep. Castor hopes freshmen members will serve on the committee." She did not sign on to the Green New Deal but "is excited about the Green New Deal and shares [its backers'] sense of urgency for action."

A Pelosi spokesperson declined to answer Sludge's questions about the nature of the select committee, how it might work with Green New Deal proponents, and fossil fuel campaign donations and investments.

Profiting From Oil and Gas Companies

While dozens of House members were willing to commit to reject fossil fuel PAC money, some own stock in oil, gas, or coal companies. Few of these members have acknowledged that such investments may pose a conflict of interest for those who sit on energy and climate committees, which review and write legislation that directly impacts the fossil fuel industry.

For example, as Sludge recently reported, Rep. Joe Kennedy, who backs the Green New Deal, owns between $963,000 and $2,195,000 worth of stock in companies in the oil and gas industry such as Chevron, Exxon, and NextEra Energy, mostly through inherited family trusts. Kennedy's press secretary told Sludge that "Kennedy's family investments play no role in his decision-making in Congress."

Sen. Tom Carper (D-Del.), the ranking member on the Senate Committee on Environment and Public Works, and his wife own as much as $415,000 in stocks and bonds from oil and gas companies.

Khanna's spouse is also heavily invested in the fossil fuel industry, as well as many other industries. Khanna told E&E News in September that he didn't believe members of Congress need to divest from fossil fuels. "I think divestment is going perhaps much further than just not taking PAC money or corporate money," he said.

Khanna's spokesperson told Sludge that the California representative "believes that [members of committees that oversee a particular industry] should not accept any contributions from that industry, and should disclose any personal investments or family investments."

Members of Congress are required to disclose the investments that they and their spouses own once per year and periodically after stock trades.

Castor stopped short of criticizing these kinds of investments. Angotti said, "Rep. Castor believes we need greater oversight and transparency in this area and is hopeful Democratic ethics reforms can tighten the rules on this."

---
Related: