STOCK TICKER: Tom Carper's Spouse Invests in Marathon Petroleum
The wife of the ranking member on the Senate Environment and Public Works Committee bought stock in an oil company in November.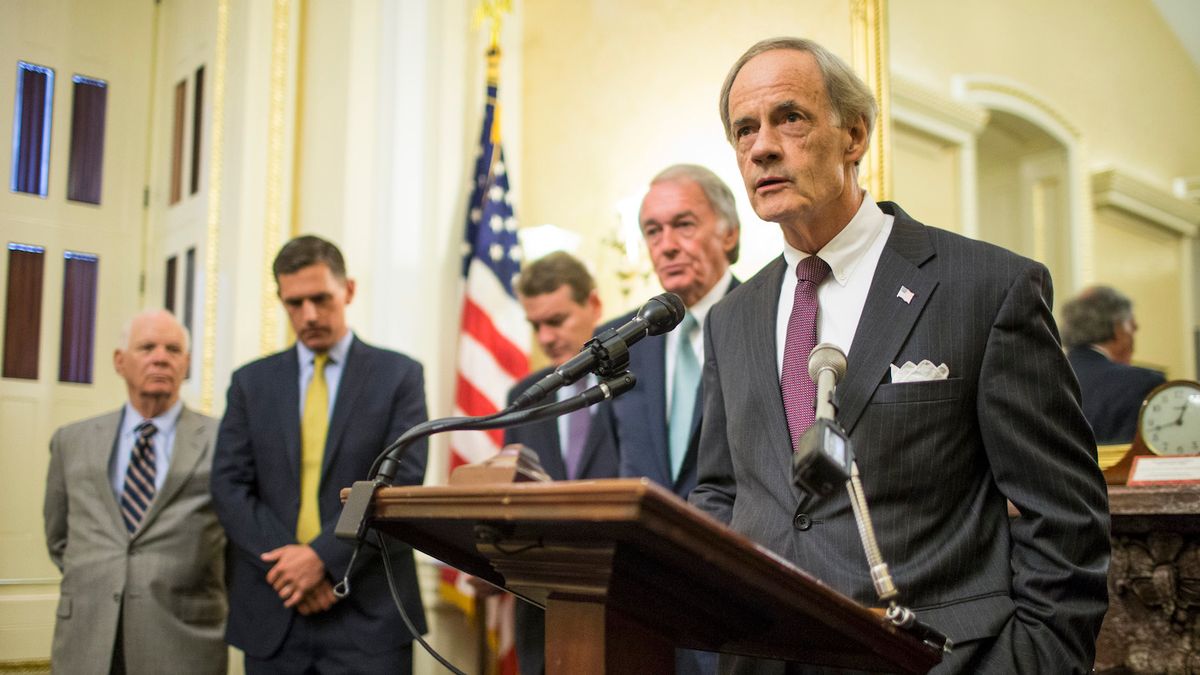 A new periodic transaction report filed by Democratic Delaware Sen. Tom Carper shows that his wife, former Dow executive Martha Ann Stacy Carper, purchased between $2,002 and $30,000 worth of stock in Marathon Petroleum on Nov. 9.

Carper is the ranking member on the Senate Committee on Environment and Public Works, which has jurisdiction over several areas that the oil and gas industry impacts: air pollution, water pollution, environmental policy, and aspects of the Outer Continental Shelf.

A Sludge analysis of Carper's 2017 financial disclosure and all available 2018 periodic transaction reports show the senator and his spouse are personally profiting from fossil fuel development as Carper helps craft legislation concerning environmental matters.

Tom and Martha Carper own between $86,000 and $415,000 in stocks and bonds from oil and gas companies, utilities that generate power from natural gas, and an oil and gas investment fund. These include BP, Chevron, Duke Energy, and Halliburton. In 2017, the couple earned between $2,400 and $11,100 in dividends and interest from those investments.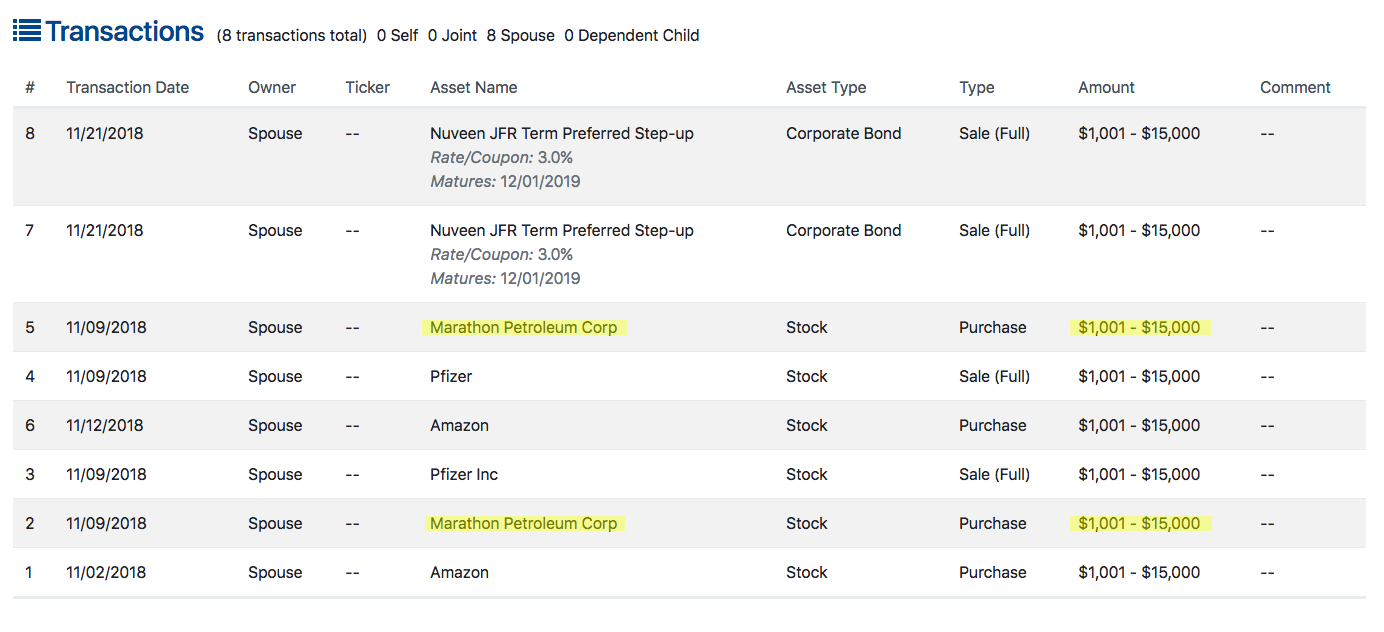 The senator has advocated for the preservation of the Clean Power Plan and defended the Clean Air Act. But his family's oil and gas holdings pose the prospect of a conflict of interest because legislation produced by the committee could impact many of the companies in which the Carpers are invested. Spokespeople from Carper's office and the Environment and Public Works Committee did not immediately respond to a request for comment.

Carper's record on the environment is mixed. He supported the controversial Keystone XL oil pipeline in 2014.

"He is hopeful that moving forward with this bipartisan bill will pave the way for Congress to work together on other measures to increase our energy independence while also addressing the real environmental and public health threats we face from greenhouse gas pollution," a Carper spokesperson said at the time.

Martha Carper's Marathon investments come as the Democratic Party is divided on how to address what will become a climate catastrophe in the near future unless lawmakers take immediate and serious action, according to multiple recent reports from scientists with the United Nations and the White House.

Below is a table detailing the current oil and gas investments identified by Sludge and the 2017 income generated from these stocks and bonds.

---
Related: