Sludge Turns One
Sludge's investigative journalism on money in politics has had big impacts over the past year. To continue this muckraking work, we're seeking more of our readers to become Sludge Members.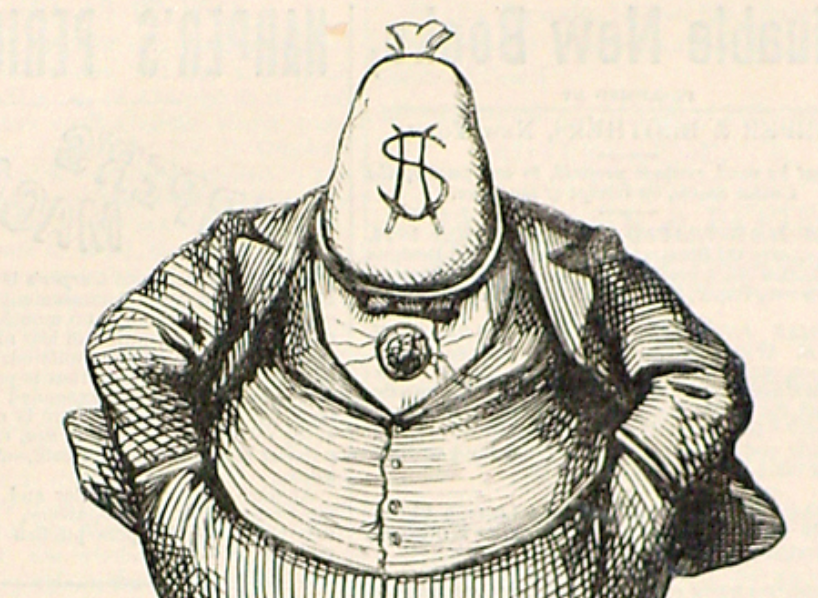 One year ago today, Sludge published its first stories.
We're a new project in news, designed to be supported directly by small donations from our readers. You've probably noticed that Sludge has no commercial sponsors. As you can see, we have no ads.
Sludge is 100% reader-supported. We operate as a tiny three-person investigative team that's working to break news every week and focus intensely on money-in-politics stories.
Towards our mission of continually creating new accountability journalism, we're actively pursuing news reporting partnerships and a variety of philanthropic funding. While we're hopeful about securing some support in the future, this process is uncertain and takes time. We need our readers to help get us there.
To celebrate our first birthday, we're asking more of our politically-savvy readers to become Sludge Members for $5 a month and enable us continue to propel these stories into the news. We're proud to be reader-supported, but we need a lot more of our readers to become Members if we are going to be able to continue this work.
Can you make a small donation to support our investigative journalism?
A ballpark: if one in ten people who get our weekly email newsletter signed up today as Sludge Members, we would be more than halfway to our goal of sustainable reader support.
A Tiny Team Having Big Impacts
Building on our impacts last year, before the midterms, already this year we've had the following impacts:
In total, over the past year, we've published over 230 original stories that investigate the Koch network's funding of right-wing media, expose industry front groups, and identify corporate propaganda. Some of my favorite stories from this past year contributed unique value to the news landscape by effectively calling out dark money in 2018 state elections and democracy reforms in state governments.
For us to keep finding conflicts of interest (digging through data sets) and continue reporting through the 2020 election, we need more of our readers from our first year of publishing to sign up as Sludge Members. It takes just a moment to sign up, and then you're on our special Member newsletter list.
The news business can be opaque to everyday readers—after all, many political news websites look pretty similar. But some established news sites receive millions in philanthropic funding, and some outlets built their advertising network over a decade ago with legacy media companies.
Sludge doesn't currently have any of that support for our muckraking. Really, we have none of that. We have our built-from-ground-up audience and our supportive Member community. Being reader-supported frees us up to pursue the high-leverage stories our readers appreciate. But this means: we do need your help, so become a Member and support Sludge.
We started Sludge last year to report the stories we thought were important for accountability, to bring our editorial focus to the workings of lobbyist influence and the techniques of "info laundering" by special interests. Towards this mission, we have just our WordPress website, a Mailchimp subscription, our Twitter accounts, a bunch of great reporting collaborations with other news outlets (some exciting announcements to come soon on that front), and the small-dollar support of our appreciative Members.
Become a member for as little as $5 a month to support our work and receive our members-only "Sludge Report" newsletter. 🙏
Not many projects with the impacts we've had can say they're doing it with 100% reader support. When you get a news article over email or social media, it could be from an outlet with dozens of staff and millions in revenue, or from some hollowed-out media property that'll soon be making money from data tracking for hedge funds… or it could be from a idealistically-scrappy and investigative-community-connected startup like Sludge, with just a couple of reporters and a relentless editorial focus, whose money comes directly from small-dollar donations from its readers.
I'm really proud of the money-in-politics stories we've broken and the clarity we're bringing to the murky world of campaign finance, and we're hustling hard to continue these impacts during the 2020 election year.
To celebrate one year of publishing, we're asking our readers to become Members and join our plugged-in community of money-in-politics followers. Members receive our special Sludge Report email, where Senior Reporter Alex Kotch really uncorks on some powerful politicos, and invitations to our special events with campaign finance experts and climate activists, building on our still-developing Climate Desk.
If we can convince one in ten of of our weekly newsletter readers to to sign up now, we'll be well on our way to stability in our independent mission to throw a spotlight on corruption in politics… please help Sludge on our first birthday today, by becoming that one person in ten that we need.
One last note, with a couple of handy links to our launch-day stories from exactly one year ago. They were two big ones, one on the cancellation of net neutrality, one long-form on under-the-radar Pentagon revolving door… these reports really broke open new public knowledge about how the system works, and that's what Sludge stories do. Help us keep calling out hidden agendas! Contact us anytime with your ideas and your feedback. And thank you for reading Sludge.