Members of House Committee Overseeing the Environment Have Millions Invested in Fossil Fuels
A large number of representatives on the Energy and Commerce Committee have as much as $16 million personally invested in oil, gas, and coal companies and investment funds.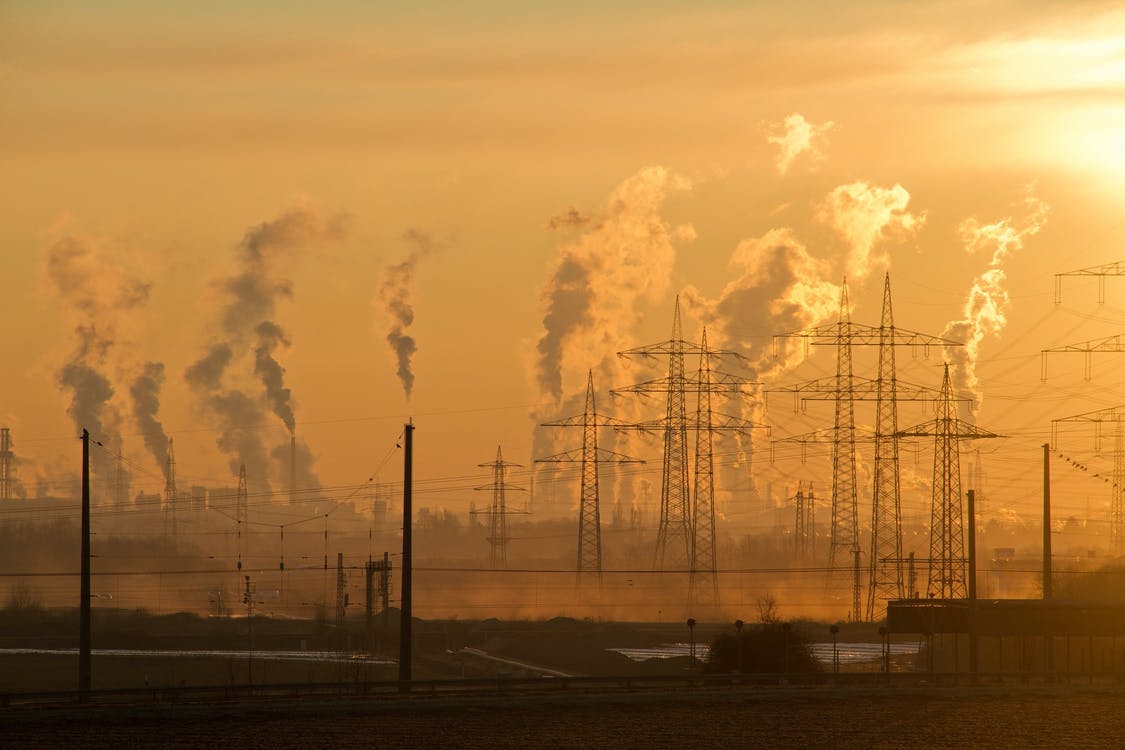 The House Committee on Energy and Commerce oversees environmental protection, clean air, climate change, energy policy, and drinking water safety. But many of its members appear heavily conflicted: nearly half are personally invested in companies that produce, distribute, or facilitate the distribution of oil, gas, and coal—fossil fuels that are among the biggest threats to the health of the planet and the future of the human species.

A Sludge analysis of financial documents has found that 22 of the 55 members of the 116th Congress' Energy and Commerce Committee have disclosed investments in fossil fuel companies such as Exxon Mobil, Southern Company, and Chevron worth as much as $15.6 million. The actual total could be even higher since some investments are reported without a maximum value specified. In addition to hastening climate change, some of these companies are among the world's biggest polluters.

Representatives from both major parties are heavily invested in the dirty energy industry. Sludge previously reported that several Democrats on the Energy and Environment subcommittees are invested in fossil fuels, as is Rep. Kathy Castor (D-Fla.), the chair of the new Select Committee on the Climate Crisis.

Of the Energy Committee members, Republican Montana Rep. Greg Gianforte, one of the wealthiest members of Congress, has by far the largest stake in fossil fuels—at least $5.6 million in domestic and international companies through his and his wife's revocable trusts—followed by Texas Republican Bill Flores ($2.7 million) and Democratic Massachusetts Rep. Joe Kennedy (up to $2.2 million).
The 22 representatives combined to own potentially over $1 million in each of five companies or funds: Salient MLP Fund, Exxon Mobil, Southern Company, Chevron, and Tortoise Energy Infrastructure Corporation. See below for the total amounts for all companies and funds identified by Sludge.
According to multiple studies, the Earth is careening towards environmental catastrophe, and only drastic efforts to stem climate change over the next 12 years can slow down its dangerous effects. The Energy and Commerce Subcommittee on Energy has jurisdiction over fossil and renewable energy, energy conservation, utilities, and "all laws, programs, and government activities affecting energy matters." As its members write laws governing the energy industry, they own as much as $3.8 million worth of investments in oil and gas firms.

Eight members of the energy subcommittee own fossil fuel investments, promissory notes in fossil fuel companies, and/or mineral rights for tracts of land: Jerry McNerney (D-Calif.), Kennedy, Kurt Schrader (D-Ore.), Lisa Blunt Rochester (D-Del.), Marc Veasey (D-Texas), Michael Doyle (D-Pa.), Peter Welch (Vt.), and Scott Peters (D-Calif.).

The Energy and Commerce Subcommittee on Environment and Climate Change oversees "all matters related to soil, air, and water contamination" including the regulation of oil, gas, and coal combustion waste, the Clean Air Act, and the underground injection of fluids during fracking. Yet three of its members together own between $1.2 and $1.7 million worth of stock in fossil fuel companies.

Three members of the environment and climate change subcommittee are invested in fossil fuels: Debbie Dingell (D-Mich.), McNerney, and Peters.

Many ethics experts believe that members of Congress should recuse themselves from working on legislation that could impact their personal investments. In the Senate, Democrats Jeff Merkley (Ore.) and Sherrod Brown (Ohio) proposed a bill that would ban members from buying or selling stocks while in office, although no such proposal has been introduced in the House.

Sometimes it's even difficult to figure out which investments members of Congress own. Representatives are not required to file their annual financial disclosures and periodic transaction reports electronically; as a result, the data is often obscured in scanned, handwritten reports. Some handwriting is difficult to read, and some scans can obscure marks indicating the investment range or annual income.

Campaign Funding

In addition to their personal investments in fossil fuel companies, many Energy and Commerce members have accepted significant sums of campaign donations from the energy industry. According to data compiled by the Center for Responsive Politics, the PACs of companies and trade groups in the energy and natural resources sector contributed nearly $6 million to the campaigns of all committee members, including more than $2.3 million from oil and gas interests, during the 2018 election cycle. The 22 members with financial stakes in the fossil fuel industry took in an average of roughly $129,000 from energy and natural resources PACs versus an average of $95,000 for those without such investments; and the 22 members averaged $52,000 in oil and gas PAC contributions versus $35,000 for the other members.

Sludge reached out to all 22 members with financial stakes in the fossil fuel industry. A handful responded.

Kathy Castor (D-Fla.)

Rep. Kathy Castor, the incoming chair of the new climate crisis committee and an Energy and Commerce member, divested from a mutual fund with holdings in oil-, gas-, and coal-fired utility companies following a Sludge report that revealed her investment.

A Castor spokesperson said that she sold her shares "to to build confidence in her leadership of the Select Committee on the Climate Crisis."

Castor told Sludge, "Lawmakers have a responsibility to avoid conflicts of interests, declare conflicts and abstain from votes when appropriate, file annual public financial disclosure, and adhere to the STOCK Act that prohibits members of Congress from using private information derived from their official positions for personal benefit."

A new periodic transaction report shows that Castor and her spouse purchased between $15,001 and $50,000 worth of stock in Berkshire Hathaway, which owns two natural gas pipeline companies, on Jan. 28.

Greg Gianforte (R-Mont.)

Gianforte, one of the wealthiest members of Congress, is heavily invested in dozens of fossil fuel companies. His communications director, Travis Hall, told Sludge, "Congressman Gianforte's investments are governed by a blind investment agreement to avoid any potential conflict of interest. Congressman Gianforte does not make decisions about individual investments; a money manager does without his input or direction." Sludge asked whether Gianforte was aware of these investments, given that they are publicly available, but Hall did not answer this question.

Darren Soto (D-Fla.)

Oriana Piña, communications director for Soto, told Sludge Soto's wife sold an investment of up to $15,000 in Exxon Mobil. She "was prompted to sell at the time she filled out the most recent federal disclosure last year. She did so since they no longer wanted the family to invest in oil and gas companies."

Marc Veasey (D-Texas)

A spokesperson for Veasey told Sludge that Veasey's wife's mineral rights interests, worth up to $16,000, represented the value of potential natural gas reserves beneath two properties in Fort Worth, Texas. Tonya Veasey is likely leasing the properties to horizontal drilling companies, a practice that is common in Fort Worth.

Peter Welch (D-Vt.)

Welch's has between $7,000 and $105,000 invested in Exxon Mobil, General Electric, and the Roper Corporation, which develops products for fracking, oil and gas transportation and energy production. His press secretary, Kate Hamilton, told Sludge,

"Rep. Welch's personal investments and campaign contributions have no bearing on his work in Congress. Quite the contrary. If you review his legislative record, you will note that he is one of the leading climate change activists in the House. He was one of the architects of the Waxman-Markey climate change bill passed by the House in 2009. In the last Congress, he was either the sponsor or cosponsor of comprehensive legislation to require 100 percent renewable energy by 2050, to reform the Renewable Fuel Standard, and to set national energy efficiency targets. These bills are being reintroduced in the new Congress with his strong support. He has endorsed the Green New Deal. He supports a carbon tax, the repeal of oil company subsidies, and stringent fuel economy standards for vehicles as well as electric vehicles incentives. And in the last election, he was endorsed by Bill McKibben and Senator Bernie Sanders."

Joe Kennedy (D-Mass.)

The press secretary for Kennedy, who owns millions of dollars worth of stocks in companies including Chevron, Exxon, and NextEra Energy through inherited family trusts, previously told Sludge that the representative's "family investments play no role in his decision-making in Congress."

Jerry McNerney (D-Calif.)

McNerney owns between $1,002 and $16,000 worth of mineral rights in Texas, listed as investments in Duke Midstream and Valero Marketing. McNerney's communications director, previously said that the "annual royalties [from the land] are under $100, and the cost to divest would be more than the total value of the property."

---
Related: