Republicans Are Outspending Democrats on Google Ads, Analysis Shows
In a Sludge exclusive, Data for Progress' new report shows a big advantage for advertisers backing Republicans.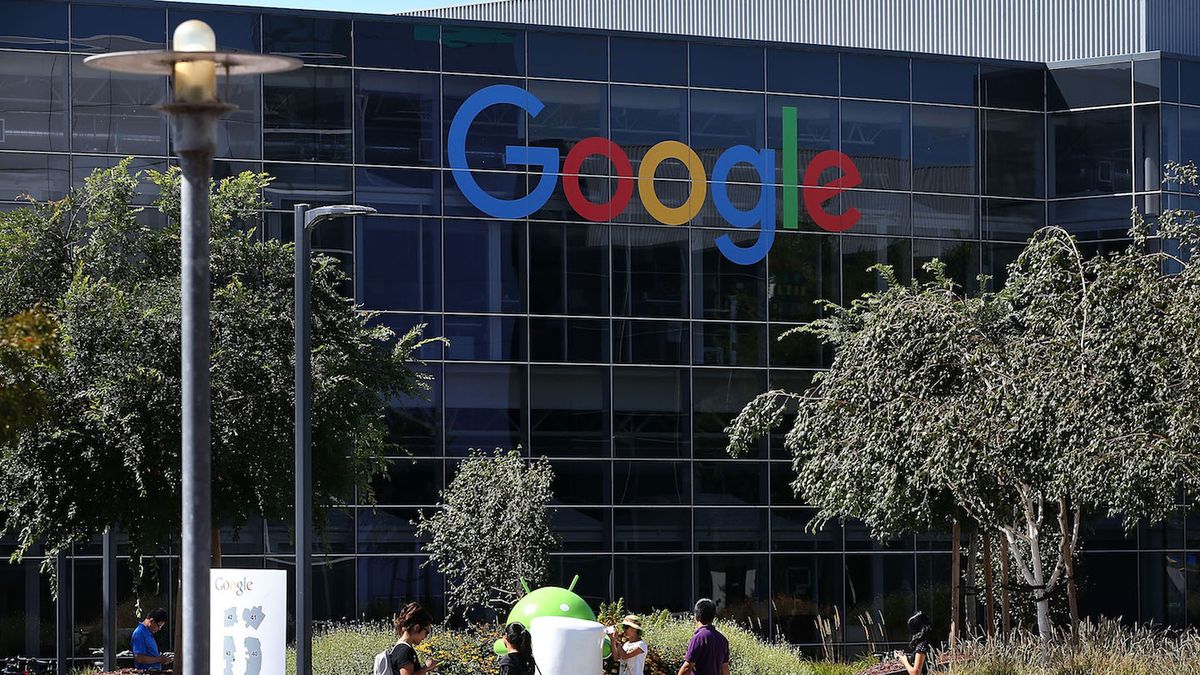 Republican groups are investing more in Google political ads than Democratic groups are, according to a new analysis of publicly available Google ad data. In an exclusive, Sludge has partnered with progressive think tank Data for Progress to present one of this election cycle's first comprehensive analyses of Google political ad data, which the company began making public in May.

Authors Mandeep Singh, Colin Bowers and Data for Progress co-founder Sean McElwee found that from May 27 to Oct. 2 advertisers supporting Republican candidates in federal races spent $14.9 million on Google ads, while those backing Democrats spent $9.4 million. This data is in line with online advertising trends in 2016, when Republican interests easily outspent Democratic interests on YouTube, AdSense and other Google advertising products. Previously, especially in the presidential campaigns of Barack Obama, Democrats led in digital strategy and spending.

"These data give us an inside view of how the digital campaign landscape is shaping up on Google," McElwee told Sludge. "Our analysis confirms the perception that Republicans are still outspending Democrats overall, though youth-focused NextGen is heroically working to close that gap."

Read the report here.

From late May to early October, political advertisers spent $24.5 million on Google ads. More groups supporting Republican candidates—including party committees, outside spending groups and candidates' campaigns—bought Google ads, and these GOP advertisers spent more on average than Democrats. Eight of the top 10 spenders, including the top three, backed Republicans. And GOP-aligned advertisers spent nearly 50 percent more per ad than Democrat-aligned spenders.

"I fully expect there to be [more ad spending] on the Republican side, only because the left tends to do a lot more investment in knocking on doors and making phone calls," said progressive strategist Conen Morgan, who is based in North Carolina and has worked for organizations such as ProgressNow, in an interview with Sludge.

"Republicans have nearly unlimited cash to spend from big outside groups, and when they're starting to feel threatened, they open the spigot even wider," Ben Wessel, Millenial Vote Director at the liberal organization NextGen America, told Sludge. "One of the things that I'm super buoyed by this cycle is that a lot more folks are investing smartly in targeting digital ads as opposed to going straight to broadcast TV or cable the way that they might have in years past."
Since Data for Progress crunched the numbers, more ad spending has occurred. The current leading spenders are the Senate Leadership Fund ($4.1 million), the Congressional Leadership Fund ($3.1 million), Priorities USA Action and the Senate Majority Project (combined $2.6 million), the National Republican Senate Committee ($2.6 million) and One Nation ($1.7 million) making up the top five spenders. All of these groups except for Priorities USA Action/Senate Majority Project support Republican candidates.

However, some Democratic advertisers including NextGen Climate Action Committee, a super PAC affiliated with NextGen America and primarily financed by billionaire hedge fund director and activist Tom Steyer, did purchase higher numbers of unique ads.

"A larger variety of ads may indicate a more personalized approach in targeted advertisement and/or more variety in the message to the voters," wrote the Data for Progress authors. "However, there is a possibility that a higher number of unique ads indicate a lack of a focused message."

NextGen, which targets 18- to 35-year-old voters, says that the former is true. "A traditional political ad is going to make people's eyes gloss over, especially young people who are so used to swiping through their Instagram feed all day, so we want to keep it relevant and up-to-date with what's happening in their lives," said Wessel. "We want to make it as localized and personalized for the folks that are viewing it as possible because the digital advertising platform lets you do that."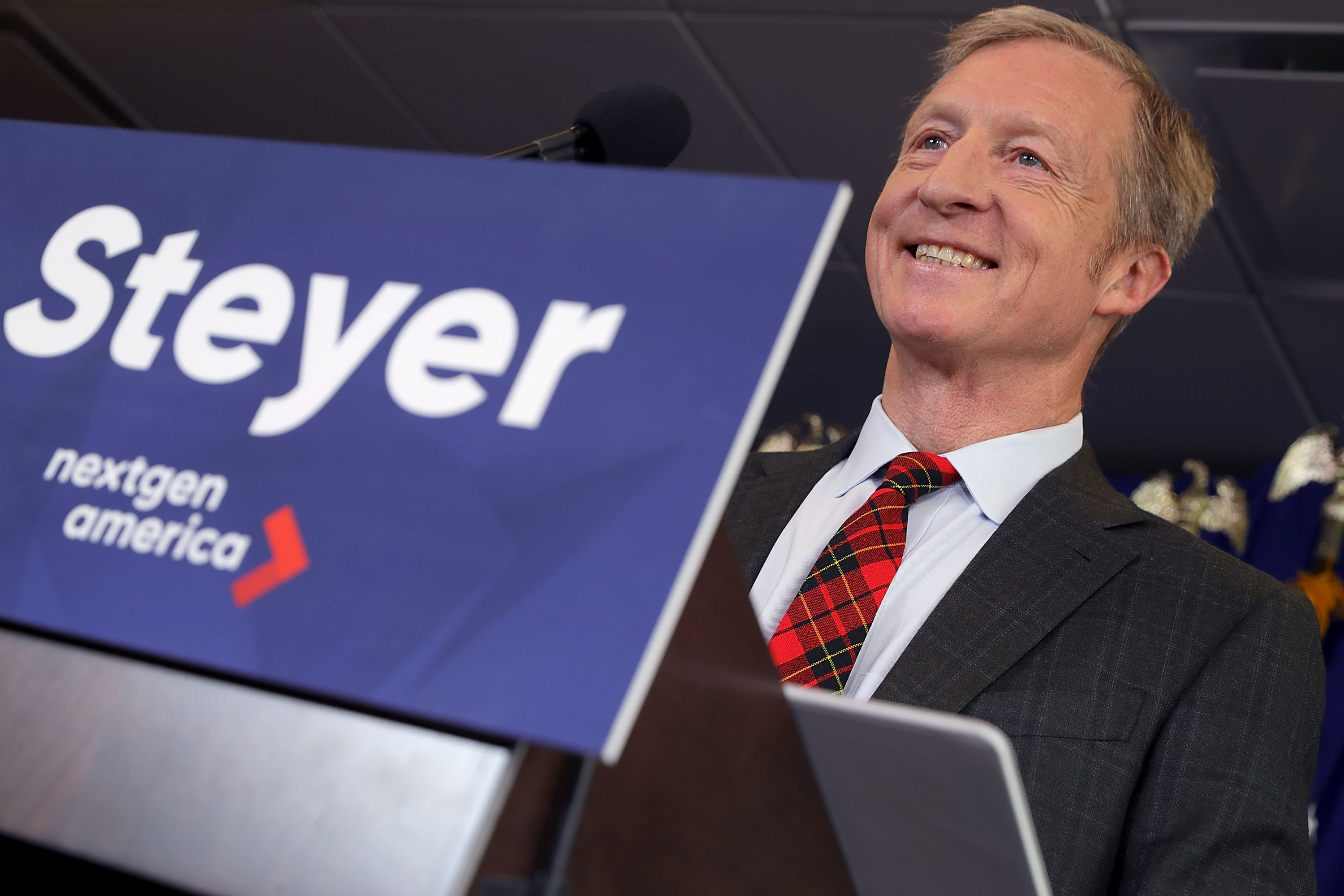 NextGen tailors its ads to each medium, said Wessel. "We know the internet is not one size fits all. You want [an ad] to feel native to that platform. Young people have incredibly good bullshit detectors."

Aside from face-to-face conversations with voters, digital ads, text messages and mail are NextGen's top outreach priorities. "We spent $0 on TV because it's because it's just not a good investment for talking to young people," Wessel said.

Overall, liberal advertisers tend to do more targeted messaging than Republicans, said Morgan.
"I would say that the left as a whole is very much more stringent on testing messaging. We will do various permutations on what ad we think works. So you're going to see a lot more diversity in terms of ad placement." Democrats are getting more bang for their buck, said Morgan, based on his experience in the field, but, "We did lose on the progressive map…we have to give credit to right for figuring out what worked."

But the GOP spending advantage is clear. As the months went by, Republican-supporting advertisers widened their spending lead. Republican interests outspent Democratic interests by a nearly two-to-one ratio from the second week of August to the first week of September.

During August and September, average weekly ad spending by GOP-supporting advertisers increased at a faster rate than that of Democrat-backing groups.

According to the current data, spending in Florida has eclipsed numbers in other states. Advertisers have spent nearly $5.5 million on Google ads on federal races in the state, including Gov. Rick Scott's Senate campaign (over $1 million) and incumbent Democratic Sen. Bill Nelson's reelection campaign ($473,000). Advertisers in California ($4 million), Tennessee ($3.5 million) and Missouri ($3.5 million) are the next-biggest states targeted by Google ad spending.

The Google ad data also align with broader election spending trends. While Democratic campaign committees tend to raise and spend more money (and are doing so at unprecedented rates this election), Republican party groups and GOP-supporting outside groups typically raise and spend more money on elections. In terms of outside spending, GOP-aligned groups are more than doubling Democrat-aligned groups, and Republican Party organizations are vastly outspending Democratic Party groups.
Facebook ad spending dwarfs Google ad buys. The social media hub released numbers on Tuesday showing that its biggest political ad spender by far is the campaign of Texas Senate challenger Beto O'Rourke (D), which has pumped nearly $5.4 million into ads on the platform. Since May, political advertisers have spent more than $256 million on Facebook ads.

An attempt to reach the National Republican Senatorial Campaign, which has spent $2.6 million on Google ads, was unsuccessful.
As Sludge recently reported, conservative outside groups are armed with far more cash than liberal groups in a number of key congressional races. The current midterm elections will be the costliest ever, with a total of more than $5 billion in expenditures, according to a projection from the Center for Responsive Politics.
Oct. 25, 3:00pm: This article has been updated to reflect a correction in the Data for Progress report.