Awash in AIPAC Money, House Foreign Affairs Committee Oversees Support for Israel
On Wednesday, the committee will hear from two expert witnesses regarding support for Israel who previously worked at a pro-Israel think tank with ties to AIPAC.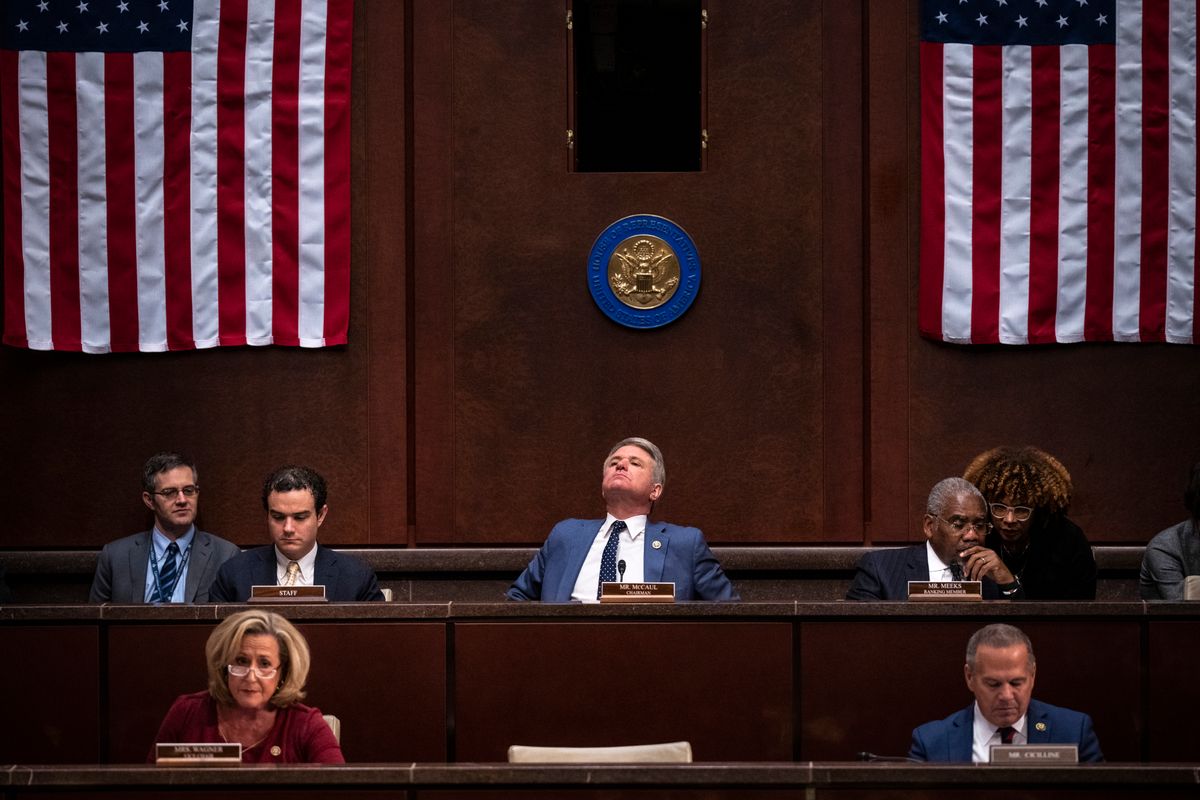 In 1991, former chairman of the House Foreign Affairs Committee Lee Hamilton claimed "there's no lobby group that matches" the pro-Israel lobby. More than 30 years later, the American Israel Public Affairs Committee (AIPAC) and other pro-Israel groups remain an important influence on the House Foreign Affairs Committee. The committee's current members have collectively received over $3 million in campaign contributions from pro-Israel donors, according to a tally of OpenSecrets information, and it routinely invites expert witnesses with ties to pro-Israel think tanks to testify before it.
On Wednesday, the House Foreign Affairs Committee will hold a hearing titled "Friend and Ally: U.S. Support for Israel after Hamas' Barbaric Attack." The two witnesses who will testify—Assistant Secretary of Near East Affairs Barbara Leaf and Deputy Assistant Secretary of Defense for the Middle East Dana Stroul—are both former fellows at the Washington Institute for Near East Policy (WINEP), a pro-Israel think tank co-founded in 1985 by former AIPAC president Larry Weinberg, his wife Barbi Weinberg, and former AIPAC deputy director Martin Indyk.
Former AIPAC employee MJ Rosenberg has described WINEP as a cut-out of the lobbying organization that was funded by AIPAC donors and staffed by AIPAC employees. He said it was originally AIPAC official Steven Rosen, who the U.S. government accused of espionage for the Israeli government, "who cleverly came up with the idea for an AIPAC controlled think-tank that would disseminate the AIPAC line but in a way that would disguise its connections."
Leaf and Stroul both began working as fellows with WINEP in 2018 and left the think tank in 2021 when they joined the Biden administration.
AIPAC and WINEP oppose calls for a cease-fire to the ongoing Israel-Hamas war. Israel shut off water, food, and fuel access to the Gaza strip after Hamas' Oct. 7 attack killed over 1,400 Israelis, exacerbating the territory's humanitarian crisis. It has dropped 25,000 tons of bombs on the 140-square mile area over the last month, according to human rights group Euro-Med Monitor.