Joe Biden's 'Zionist Backlash' Megadonor
Hedge fund billionaire CEO Seth Klarman, a major Democratic donor, has a long history of funding Israeli settler organizations and groups opposing pro-Palestine activists.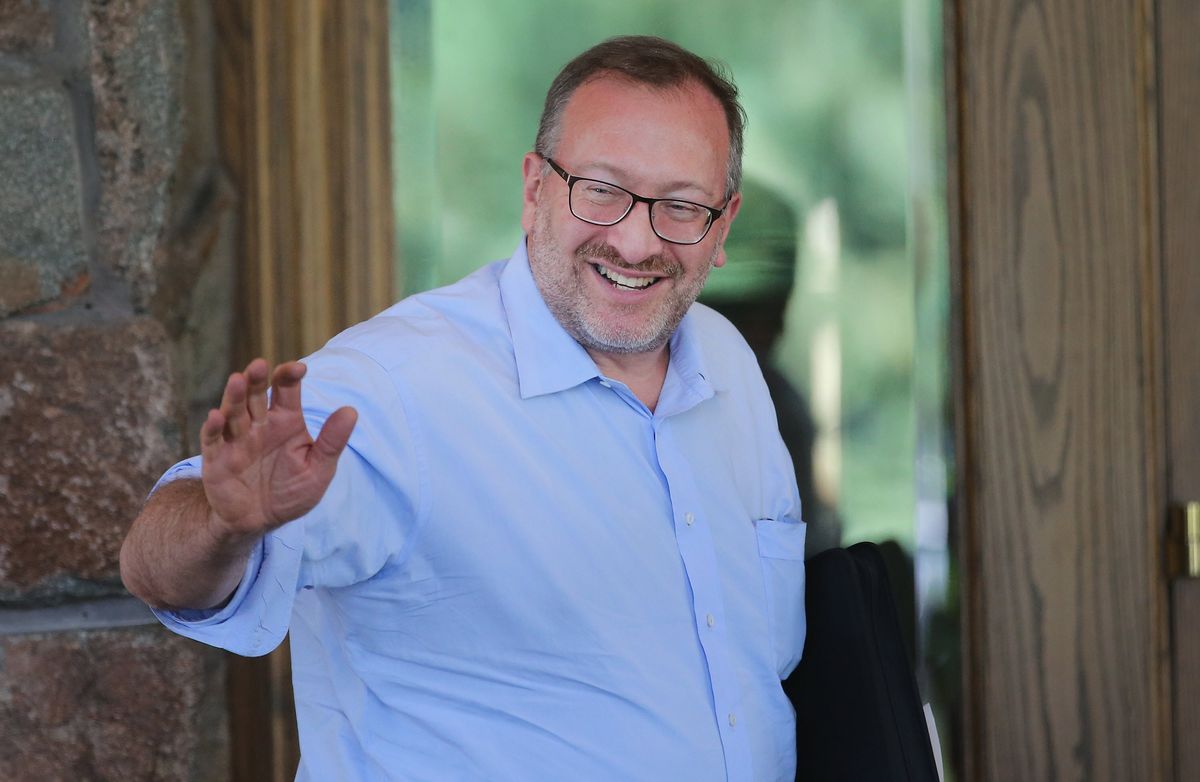 Many of the wealthy American donors to Zionist organizations that critics say have worked to undermine pro-Palestinian organizing and stamp out criticism of Israel have been aligned with the political right. Billionaire donor families such as the Bradleys, Adelsons, and Scaifes have poured millions of dollars into such groups over the years while simultaneously giving to Republican political campaigns and conservative think tanks. However, there is one major American donor to these groups that is deeply entrenched in the Democratic dark money network and has given millions to PACs backing President Joe Biden and other Democratic politicians.
Boston-based hedge fund billionaire Seth Klarman, the CEO of hedge fund The Baupost Group and the co-founder of Israeli newspaper the Times of Israel, has donated more than $19 million since the 2018 election cycle to Democratic super PACs, party organizations, and campaigns, according to records from the Federal Election Commission. So far this year, Klarman has donated $140,000 to Biden's joint fundraising committee the Biden Action Fund, $1 million to a liberal super PAC called Republican Accountability PAC, $150,000 to the Democratic Congressional Campaign Committee, and thousands more to Democratic Senate and House candidates.
As recently as the 2016 election cycle, Klarman was primarily donating to Republican politicians, including $500,000 in 2016 to a pro-Marco Rubio for president super PAC and $200,000 to former House Speaker Paul Ryan's joint fundraising committee. But he shifted to the Democrats after Donald Trump was selected as the Republican nominee, expressing concern over Trump's remarks that the general election would be rigged, among other things. In the 2020 cycle, Klarman gave a total of $3 million to super PACs that supported Biden and opposed Trump, including Pacronym, Unite the Country, and Priorities USA.
Klarman, whose net worth is estimated by Forbes to be $1.5 billion, has also provided tens of millions of dollars in recent years to New Venture Fund (NVF), a 501(c)3 nonprofit that serves as the hub of a major liberal dark money network and is the payroll reporting fund for the Democratic Party-aligned political nonprofit Sixteen Thirty Fund. In 2020, The Klarman Family Foundation, which Seth Klarman runs with his wife Beth, gave NVF $16.3 million, according to its tax filing. New Venture Fund contributed more than $86 million in 2020 to Sixteen Thirty Fund, which passed along $57 million during the 2020 election cycle to pro-Democrat political groups, including super PACs that backed Joe Biden's presidential campaign, and the Sen. Chuck Schumer (D-N.Y.)-aligned dark money group Majority Forward. The Klarmans' foundation also gave NVF $6 million in 2018.
In addition to his support of Democratic politics and liberal groups, Klarman has been a major donor to pro-Israel organizations, including those that have been deemed anti-Muslim hate groups and those that support Israeli settlement efforts in Palestine.
In a 2015 report, the International Jewish Anti-Zionist Network (IJAN) identified the Klarman Family Foundation as one of the eleven major donors to what it called the "Zionist backlash" network in the U.S. The International Jewish Anti-Zionist Network says it is a group of Jews dedicated to the liberation of Palestinians. "Our commitment is to the dismantling of Israeli apartheid, the return of Palestinian refugees, and the ending of the Israeli colonization of historic Palestine," the group's charter states. IJAN defines Zionist backlash in its report as "a concerted campaign to stop any and all criticism of Israel," and "eradicating any support of the Palestinian struggle." In its report, IJAN names several Klarman Family Foundation grant recipients that it considers "Zionist backlash organizations," including the Anti-Defamation League, Friends of the Israel Defense Forces, the Jewish National Fund, the Simon Wiesenthal Center, Stand With Us, the United Israel Appeal and the Zionist Organization of America.