STOCK TICKER: Blumenthal's Wife Invests in Biotech Hedge Fund as He Chairs Panel Overseeing Drug Prices
As a consumer protection subcommittee chairman, Blumenthal has focused on the role pharmaceutical benefit managers play in driving up the cost of drugs.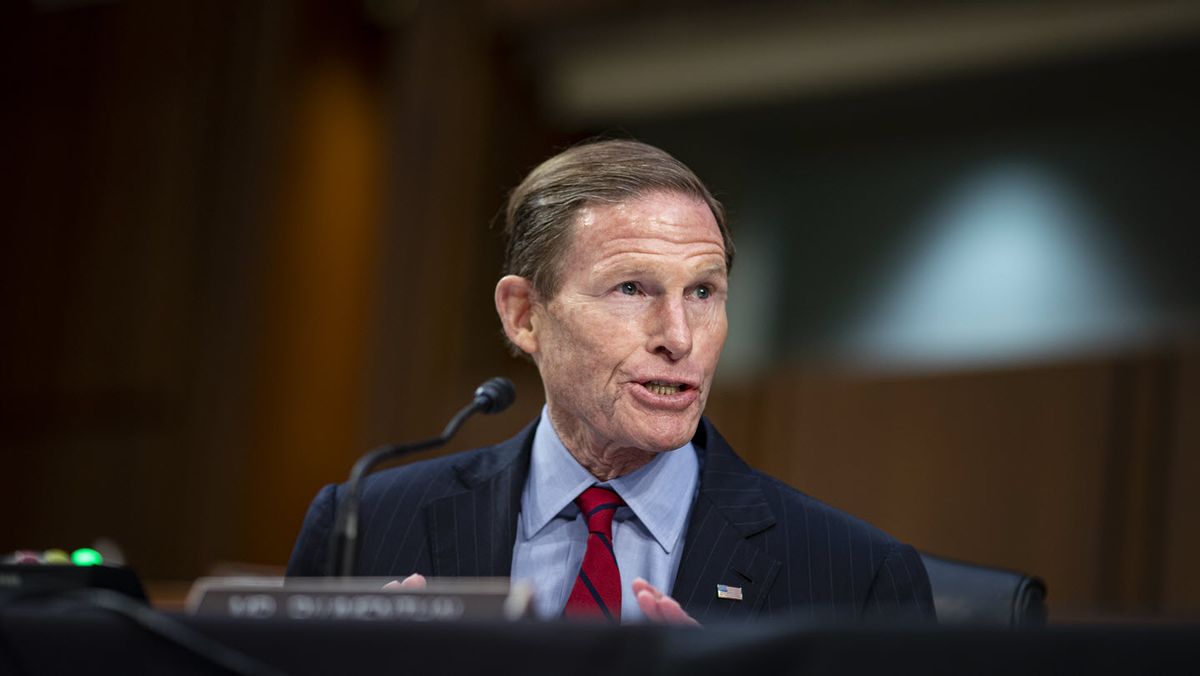 As he leads a subcommittee that oversees drug pricing reforms, Sen. Richard Blumenthal's (D-Conn.) spouse has been investing heavily in a pharmaceutical industry hedge fund. 
According to a disclosure Blumenthal filed yesterday, his spouse in late December 2022 invested as much as $650,000 in Commodore Capital Domestic LP, a hedge fund that invests exclusively in biopharmaceutical companies. The fund's top holdings as of the third quarter of 2022 were in the shares of Cogent Biosciences, Xenon Pharmaceuticals, and Viridian Therapeutics.
Bumenthal is the chairman of the Subcommittee on Consumer Protection, Product Safety, and Data Security of the Commerce, Science, and Transportation Committee. That committee, which is responsible for consumer affairs and consumer product safety, has frequently dealt with issues related to pharmaceutical industry price gouging.
Under Blumenthal's leadership, the subcommittee has focused on the role of pharmaceutical benefit managers (PBMs) in driving up the cost of drugs. PBMs are companies like CVS Caremark and Express Scripts that manage prescription drug benefits for insurance providers and large employers. They play a middle-man role between drug companies and patients, and have frequently been identified as a hidden cause of the high costs of drugs.
In May 2022, Blumenthal convened a hearing on the impact that PBMs have on drug prices and consumer choices. "As people feel the weight of high health care costs, we cannot ignore the power of PBMs and their influence in drug pricing in eroding patient and provider choice," Blumenthal said in his opening statement.
The pharmaceutical industry lobby has been working to get policymakers in Washington to put their focus on the PBMs when they consider drug pricing issues. In recent comments to Fierce Pharma, the new chair of the Pharmaceutical Research and Manufacturers of America (PhRMA) said that pushing for PBM reform is one of the top three items on its agenda. "The pharma industry has long lamented that it has been unfairly shouldering the blame for rising drug prices, while drug middlemen have gone without as much scrutiny," Fierce Pharma wrote.
Blumenthal is an original co-sponsor of a bill proposed by Sen. Chuck Grassley (R-Iowa) called the Prescription Pricing for the People Act that would target PBMs by requiring the Federal Trade Commission to report on how the companies engage in anticompetitive practices that drive up drug prices. The bill is supported by the Biotechnology Innovation Organization, whose members include companies that Commodore Capital is invested in such as Cytokinetics, Karyopharm Therapeutics, and Rezolute.
---
---
Read more from Sludge: