Natural Resources Chairman Hires Oil Lobbyist as Chief of Staff
Westerman's new chief of staff formerly lobbied for oil and gas companies including Chevron and Taylor Energy.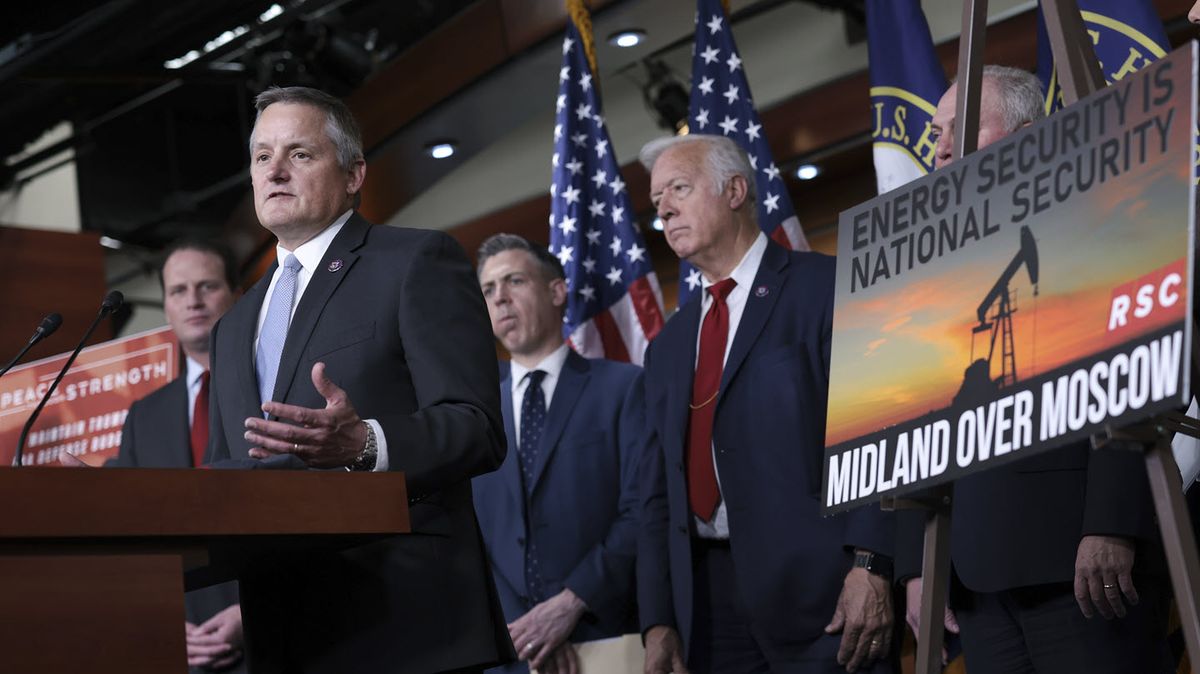 Copyright, Truthout.org. Reprinted with permission. Click here to support Truthout. Authored by Sharon Zhang.
A new report unveils that a significant number of Republicans on the House Natural Resources Committee — which oversees key issues like fossil fuel usage and land conservation — employ former fossil fuel lobbyists in top staff positions that could influence policy in coming years.
Watchdog Accountable.US released a report showing that seven Republicans in the House have oil lobbyists in top positions and legislative roles. Five of these Republicans sit on the Natural Resources Committee. The two others, House Majority Leader Steve Scalise (Louisiana) and Majority Whip Tom Emmer (Minnesota), are in leadership positions for the caucus.
Perhaps the most egregious of these hires was made by Rep. Bruce Westerman (Arkansas), who is now the chair of the Natural Resources Committee. Westerman recently hired oil and gas lobbyist Nancy Peele, who in past years lobbied on behalf of fossil fuel companies like Taylor Energy Company LLC — a Louisiana company responsible for an oil spill off the coast of Louisiana that has been ongoing since 2004 — and Hornbeck Offshore Services, to allow the company to profit from oil spilled in the Gulf of Mexico, like that of Deepwater Horizon.
The report highlighted two other new hires. Natural Resources member Rep. Pete Stauber's (Minnesota) new legislative assistant, Shawn Rusterholz, has worked in government affairs for Chevron and the American Petroleum Institute (API) for the last seven years, and has been a lobbyist for API for the last two years.
Emmer, meanwhile, has hired energy and mining lobbyist Ian Foley as his new policy director, a role in which Foley will guide policy decisions for the lawmaker and elsewhere in the chamber. Foley has lobbied Congress on behalf of utility companies like fossil gas company Washington Gas and uranium mining industry group Uranium Producers of America.
Accountable.US also highlighted that Representatives Pete Stauber (Minnesota) and Tom Tiffany (Wisconsin) both have chiefs of staff with ties to the fossil fuel industry, along with Scalise, whose chief of staff Megan Bel Miller was a lobbyist for offshore oil and gas industry group the National Oceans Industry Association.
Revolving doors of lobbyists or industry officials who take jobs advocating for their former employers as congressional staffers — often to go back to those companies with large bonuses — are a common phenomenon in Congress and other federal agencies, despite the fact that this practice can create huge ethical problems and potential conflicts of interest.
Staffers often fly under the radar, as they generally operate behind the scenes with little notoriety or visibility to the public eye. Government watchdogs and lawmakers have tried to bring attention to the revolving door, which can have major effects on legislation like the tax code.
But there has been little action on the issue aside from some small moves, perhaps because the practice is so widespread; after all, Senate Energy and Natural Resources Committee Chair Joe Manchin's (D-West Virginia) former chief of staff left his post earlier this month to join API as the company's vice president of federal government relations, a top lobbying spot — a move that came as no surprise to those who have paid attention to Manchin's policy priorities and personal ties to the fossil fuel industry.
---
Related: