Pharma-Funded 'Dark Money' Group Hosts House Staffers for California Junket
The staffers, several of whom work for reps on the subcommittee overseeing pharmaceuticals, met with executives from drug companies Merck and Genentech.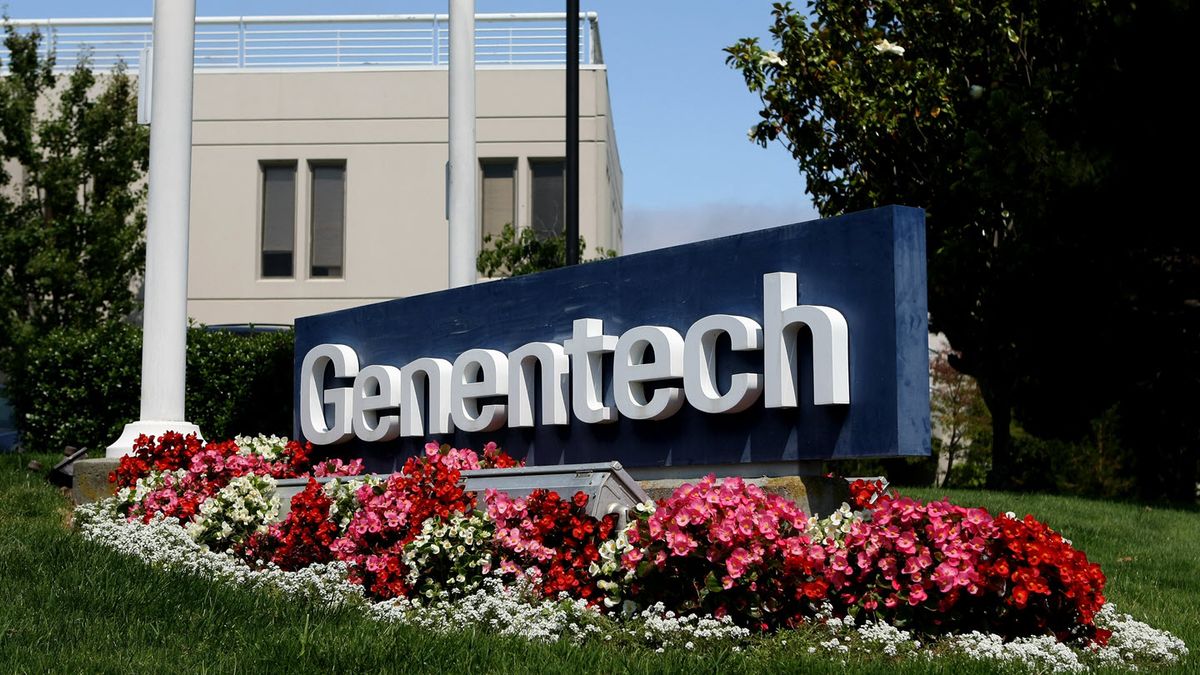 In early November, as Congress jostled over proposals on drug pricing, a pharmaceutical industry-funded nonprofit flew House policy staffers to San Francisco to meet with executives of drug companies Genentech and Merck.

The two-day trip was sponsored by Center Forward, a "dark money" group that says its mission to "give centrist allies the information they need to craft common sense bipartisan solutions."

Center Forward, which called itself Blue Dog Research Forum until 2012, does not disclose its donors. However, a review of tax documents from other organizations shows that in 2018 it received more than $1.4 million from The Pharmaceutical Research and Manufacturers of America (PhRMA), the drug industry's top lobbying group. In 2017 it received $1.3 million from PhRMA. Merck and Genentech are both members of PhRMA.

The nonprofit also received $519,000 in 2018 from the Partnership for America's Health Care Future (PAHCF), a coalition of pharmaceutical, health insurance, hospital groups formed to fight single-payer and public-option health care proposals. PAHCF members include PhRMA and another drug industry trade group, the Biotechnology Innovation Organization (BIO).

Two Center Forward board members are lobbyists for PhRMA. Elizabeth Greer and Cindy Brown, both employed at Forbes Tate Partners, reported lobbying Congress for PhRMA as recently as the third quarter of 2019 on issues like pharmaceutical drug prices, drug importation, data exclusivity periods for drugs in the proposed United States Mexico Canada trade agreement, and more.

Greer and Brown are both also registered as lobbyists for Merck and Genentech's parent company, Roche Holding, as well as PAHCF.

House ethics rules limit House staffers' ability to accept travel for multiday trips from entities, including nonprofits, that retain or employ registered lobbyists. However, because Center Forward's lobbyist board members are not considered employees of the organization, the trip likely does not violate the rules.
The 13 staffers who took the trip are legislative directors and policy advisers from both Republican and Democratic offices, and six of them work for members who serve on the Health Subcommittee of the Energy and Commerce Committee, which has jurisdiction over pharmaceutical research and development and the regulation of drugs and medical devices. Center Forward paid approximately $1,500 per staffer for food, travel, and accommodation expenses.

During their visit, the staffers stayed at the International Mark Hopkins Hotel in Nob Hill, an upscale San Francisco neighborhood. The hotel's penthouse restaurant, Top of the Mark, offers views of the city skyline and the Bay and Golden Gate Bridges, with a farm-to-table menu of small-bites and house cocktails.
The two-day event, called the "Center Forward Innovation Conference," appears to have been kept under wraps. Center Forward's website and social media accounts do not contain any mention of the event and it does not appear that any of the staffers who attended or their employers made any information about the event public.

According to a trip itinerary reviewed by Sludge, Center Forward kicked off the first day at the South San Francisco campus of drug company Genentech, where attendees met with the company's chief executive officer, Alexander Hardy. After having lunch with Hardy, they moved on to a discussion on innovation in pricing and care delivery methods with Genentech's senior vice president of managed care and customer operations Marc Watrous.

The staffers then met with Rhona O'Leary, Genentech's global head of portfolio and product development strategy, to "dive into how therapeutic decisions are made, the research process that can bring treatments to patients, and the types of cures we can expect to see over the next several decades."

One of PhRMA's chief talking points against H.R. 3, a bill before Congress this week that would allow the government to negotiate prices with drug companies, is that it would decrease the profit incentive for the companies to invest in research and development process needed to create new medicines. The Congressional Budget Office's preliminary analysis of the bill predicted that the lower drug prices resulting from the bill would reduce new approved drugs by about 5% over the next ten years. Politifact rated PhRMA's claims about the bill as "mostly false," quoting a health policy expert, "there is a good reason to believe that the drugs you would lose are those that have the smallest benefit and highest price tag."

In the third quarter of 2019, Genentech reported spending $2.6 million on lobbying the House of Representatives and other federal government bodies on a range of issues including "issues relating to drug pricing." PhRMA has reported spening $22.7 million on lobbying the federal government so far this year.
Following their time at Genentech, the staffers visited the offices of drug company Merck, another PhRMA member, where they heard from three executives on "the process of getting a treatment from introductory research all the way to the doctor's office."

Center Forward's healthcare program coordinator, Kaitlyn Lane, whose email is provided as the organizational contact on the travel disclosures, did not respond to a request for comment.
Meeting with Big Tech

On the second day of the trip, Center Forward took the staffers to 1 Hacker Way in Menlo Park to meet with executives at Facebook and discuss issues that are the subject of legislative discussions in Congress. Among the issues covered was Bitcoin and blockchain in a discussion with Facebook's head of payments policy Leena Im. Facebook is pursuing a blockchain-based payment system called Libra that has recently been the subject of congressional scrutiny, including by representatives who own Facebook stock.

Facebook retains another lobbying group that employs a Center Forward board member. According to a report by Corporate Europe, Facebook has paid at least €300,000 to FTI Consulting, a D.C. firm that counts among its lobbyists former Rep. Bud Cramer (D-Ala.), the chairman of Center Forward's board. After retiring from a safe seat in Congress in 2009, Cramer joined lobbying firm Wexler & Walker, before moving in 2014 to FTI Government Affairs.
In the afternoon, the staffers headed to Apple's offices in Cupertino where they met with executives to discuss the company's health care technology and the techniques the company uses to protect its users' data. The third day of the trip included a visit to the offices of Uber, where staffers heard from the company's communications lead about transportation infrastructure issues and its general counsel about "how employers and employees are adapting to new types of work."
Center Forward has an affiliated political action committee that is funded primarily by contributions from its nonprofit arm. In the 2017-18 election cycle, Center Forward's PAC gave $200,000 to two organizations supporting centrist Democrats, Blue Dog PAC and New Democrat Coalition, and made $1.2 million worth of federal independent expenditures supporting moderate Democrats' elections.
The staffers who went on the trip are Elizabeth Allen, senior health policy adviser for Health Subcommittee Ranking Member Rep. Michael Burgess (R-Texas); Jimmy Ballard, legislative director for Rep. Rodney Davis (R-Ill.); Kevin Daswon, legislative assistant for Rep. Mike Kelly (R-Pa.); Liana Guerra, deputy chief of staff for Rep. Darren Soto (D-Fla.); Ben Jackson, legislative director for Rep. Lizzie Fletcher (D-Texas); Travis Krogman, legislative director for Rep. Annie Kuster (D-N.H.); Brian Looser, legislative director for Rep. John Shimkus (R-Ill.); Janell McClure, legislative director for Rep. Collin Allred (D-Texas); Kelly Nickel, senior policy adviser for Rep. Kurt Shrader (D-Ore.); Dao Nguyen, senior policy adviser for Blue Dog Coalition Co-Chair Rep. Stephanie Murphy (D-Fla.); Zachary Ostro, legislative director for Rep. Robin Kelly (D-Ill.); Ted Steinberg, legislative assistant for Rep. Brendan Boyle (D-Pa.); and Sophie Trainor, deputy chief of staff and legislative director for Rep. Brett Guthrie (R-Ky).
---
Related: