Here Are the Lobbyists and Corporate Execs Collecting Checks for Pete Buttigieg
As the Buttigieg campaign stops releasing its bundler names and blocks press from fundraising events, here are some of the pharmaceutical and finance executives behind its rise in the big money race, and three attorneys whose donations were returned.
Mayor Pete Buttigieg's presidential campaign stopped disclosing the names of its campaign donation bundlers in November as the Indiana mayor faced increased scrutiny after surging in some early swing state polls, McClatchy reported last week.
The campaign is also continuing to block press from his fundraising events as one rival, Sen. Elizabeth Warren (D-Mass.), calls on him to allow media to attend the events and report on who's attending and what's being said.
A review of Buttigieg's known bundlers shows why his campaign is reluctant to disclose the names going forward: Some are registered lobbyists, while others are "shadow" federal lobbyists, with executive titles like "government relations" at heavy-lobbying firms. Three high-profile attorneys representing controversial clients bundled checks for Buttigieg but had their individual donations returned after their support was revealed.
The Buttigieg campaign initially committed in April to release the names of its bundlers, joining only then-candidate Sen. Kamala Harris (D-Calif.) in pledging to do so. But as of October, it had not updated its bundler list. Buttigieg rivals Sen. Warren and Sen. Bernie Sanders (D-Vt.) said they do not have big-money bundlers to disclose, according to the Center for Responsive Politics. Former Vice President Joe Biden's campaign did not respond to CRP's inquiries about disclosing its bundlers. Biden's campaign recently reversed itself to allow a super PAC led by lobbyists and executives to raise and spend unlimited sums of money in support of Biden.
Update: Shortly after this article was published, the Buttigieg campaign announced it would release its bundlers names by the end of the week and allow press in fundraising events, confirmed by Senior Advisor for Communications Lis Smith.
Here are some of the bundlers and fundraiser hosts behind Buttigieg's fundraising rise—the kind of executives and influence peddlers who will likely continue to collect checks and organize events for his campaign.
Steve Elmendorf—partner and co-founder of lobbying firm Subject Matter
Elmendorf is a federal lobbyist who went through the revolving door in 2005 after working as chief of staff to former House Minority Leader Dick Gephardt. Elmendorf's name appears on a list of bundlers released by the campaign in April. His name was removed from an online fundraiser invitation after Buttigieg reversed his earlier position and decided to ban contributions from lobbyists. Ten of his Democratic rivals, including Elizabeth Warren and Joe Biden, have pledged not to accept federal lobbyist contributions.
Elmendorf lobbied for multiple members of the Partnership for America's Health Care Future, a health care industry-funded nonprofit founded to defeat Medicare for All and Medicare public-option plans. As of the third quarter of this year, Elmendorf was also registered to lobby for the Federation of American Hospitals, oil company BP America, Wall Street giant Goldman Sachs, Verizon, Facebook, and dozens more corporate clients.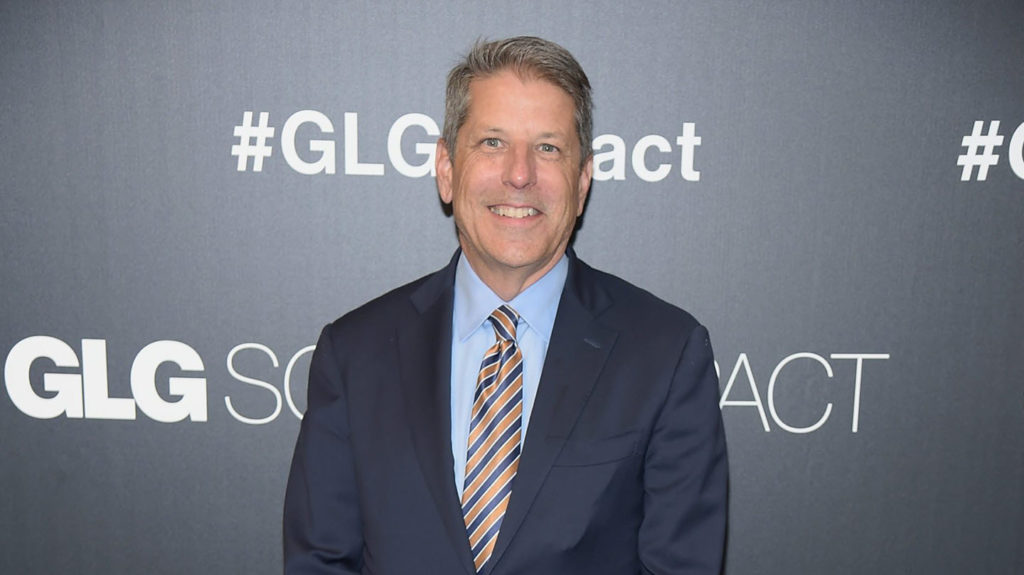 Hamilton James—executive vice chairman of Blackstone, the world's largest private equity firm
James hosted a Buttigieg fundraiser at his home on June 13, drawing finance industry support. James is a longtime Democratic donor who The New York Times described in 2016 as "one of the leading Wall Street contenders for an economic policy post in a future Clinton administration." In 2017, when James was president of Blackstone, the firm announced a $40 billion U.S. infrastructure fund with half of the cash coming from the government of Saudi Arabia, which in October assassinated journalist and Washington Post contributor Jamal Khashoggi.
Blackstone and other private equity firms are significant investors in the fossil fuel industry, and while large donations from their executives don't technically violate the No Fossil Fuel Money pledge, signed by Buttigieg and other presidential candidates, their firms are active drivers of the current boom in U.S. fossil fuel production.
In the first half of this year, Sludge and LittleSis found, the Buttigieg campaign received a maximum contribution of $5,600 from Blackstone chairman Bennett Goodman and a total of $30,800 from the firm's employees
Alexandra Walsh and Beth Wilkinson—attorneys at D.C. law firm Wilkinson Walsh + Eskovitz
Washington lawyers Walsh and Wilkinson represented Supreme Court Justice Brett Kavanaugh in his confirmation hearing amidst accusations of sexual assault by Christine Blasey Ford and other alleged victims. Buttigieg attended a July fundraiser co-hosted by Walsh, and in November the campaign told the Guardian US that it returned the law partners' maximum donations and renounced their support.
Stephen R. Patton—lawyer with Kirkland & Ellis in Chicago
Patton led an effort to block the release of a video depicting the deadly shooting of African-American teenager Laquan McDonald, according to multiple reports. Following a public backlash after an Associated Press article identified Patton as a Buttigieg bundler, the Buttigieg campaign returned the contributions Patton had collected, as well as Patton's own contribution, and cut ties before an Oct. 18 event.
Bradley Tusk—NYC lobbyist and political consultant for Uber and other startups
Tusk, dubbed "Silicon Valley's favorite fixer," hosted an Oct. 21 campaign event for Buttigieg in Manhattan. Previously, Tusk was a top aide to former Illinois Gov. Rod Blagojevich, who was convicted of federal corruption, and was campaign manager for Mike Bloomberg's successful third term for New York City Mayor, made possible only after a 29-22 Council vote in October 2008 to change the city's term-limit laws. Consulting for Uber, an August 2018 Wall Street Journal profile credited Tusk with delaying for years sought-after regulatory caps on the company's growth by New York City government. In lieu of regular pay, Tusk took Uber stock as compensation, a stake that grew to be valued at $100 million. Tusk Ventures has had a stake in 28 companies, touting advisory experience in helping startups push back against city government regulations. His book, released last year, was titled "The Fixer: My Adventures Saving Startups from Death by Politics."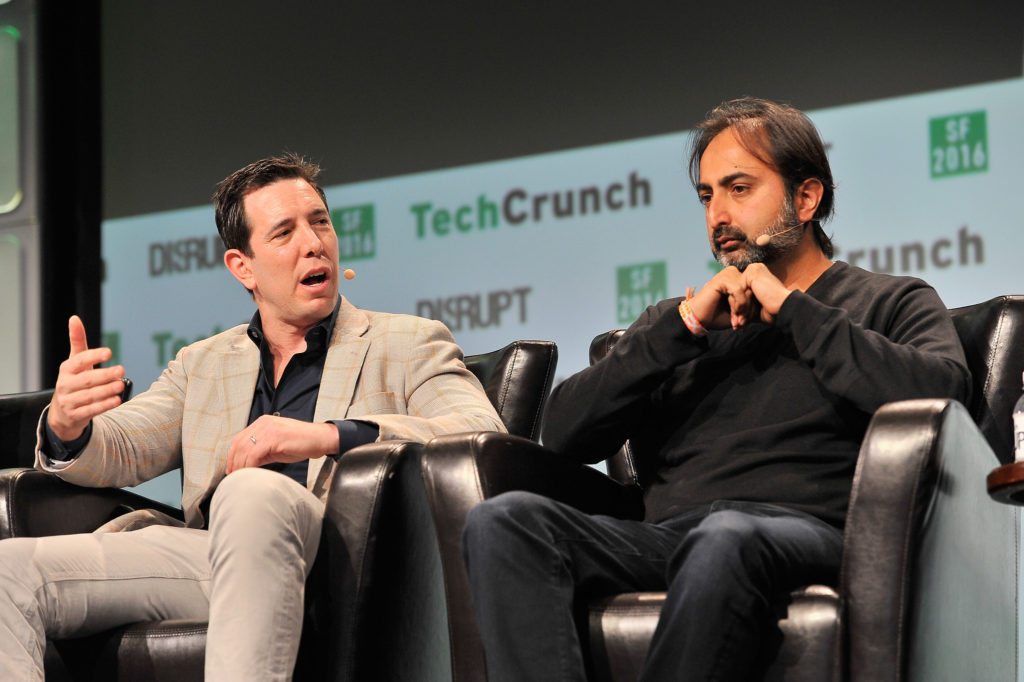 Tusk is currently a registered lobbyist for the Patrolmen's Benevolent Association of the City of New York (PBA), the largest labor union representing police officers in the city. This summer, Buttigieg was protested by South Bend, Indiana residents who criticized his mayoral record on diversity in city police and his leadership on police accountability after a fatal June shooting by a white officer of a black man during an investigation. The PBA is an outspoken force in city politics, resisting reform efforts by community groups for greater public accountability.
Tusk is also registered to lobby in New York City for MoneyLion, a credit-builder loan app; Bird, the electric scooter startup that is currently awaiting New York Governor Andrew Cuomo's signature on a bill that would permit its service in the city; and Charter Communications, the giant telecom company with over $5 billion in operating income that last year reached a $176 million settlement with New York state government for flouting oversight of its advertised broadband speeds.
David Fares— 21st Century Fox senior vice president of government relations
Fares, a former News Corporation lobbyist, hosted a London affair kicking off five fundraising events in Europe that was headlined by Chasten Buttigieg, the mayor's husband. The Oct. 22 London fundraiser was co-hosted by Eric Beinhocker, an alumnus of McKinsey & Company, a consulting firm where Buttigieg previously worked, and Lia Larson, a managing director for Goldman Sachs.
In the third quarter of the year, Buttigieg doubled his field-leading support from the finance industry. Fifty-three employees of McKinsey combined to donate over $53,000 so far, with nine executives from the firm's energy, banking, and health care practices maxing out.
As vice president of government relations at 21st Century Fox, Fares oversees millions of dollars in lobbying expenditures each year aimed at influencing the federal government and states on issues like intellectual property enforcement, taxes, data privacy, and media ownership rules.
Thaddeus Burns—head of public affairs at Merck
Burns hosted a campaign event in Geneva on Oct. 24 at the home of former Ambassador to Finland Charles Adams, who was on the Obama campaign's national finance committee and previously a partner at high-powered lobbying firm Akin Gump. Burns was a registered lobbyist at Akin Gump from 1999-2007, a period during which he represented clients in the pharmaceutical industry including Merck, Pfizer, Human Genome Sciences, and Wyeth. From 2014-2017, he was a lobbyist for General Electric, where he lobbied mostly on trade and intellectual property issues.
As of late September, Sludge found Buttigieg was second only to President Trump in campaign donors from the health care sector, taking in over 100 large donations from healthcare and pharmaceutical executives while transforming himself into a leading critic of Medicare for All.
Rich Weissman—former senior vice president at Bank of America
Wesisman hosted a fundraiser for Buttigieg at a private resort in Palm Springs on Nov. 20, the Intercept reported. Attendees who contributed more than $1,000 were invited to a "meet and greet" reception with the mayor, while those contributing at least $250 were given general access to the event.
As a Bank of America executive, Weissman encouraged the use of home equity loans for things like car purchases, a practice that increased mortgage borrowers' risk and made foreclosure more likely for them. In 2013, Weissman joined the board of directors of the Log Cabin Republicans, "a Republican organization working to build a stronger, more inclusive Republican Party."
Bank of America has continued to finance the fossil fuel industry with nearly $170 billion over the past three years, recently advising Occidental Petroleum in a bid to take over Texas-based Anadarko Petroleum, according to a Little Sis report.
The Buttigieg campaign did not respond to a request for comment on its decision to stop releasing its bundlers' names and to cut off press access at its fundraising events.
A September analysis by OpenSecrets found that Buttigieg, along with former Vice President Joe Biden and then-candidate Senator Kamala Harris (D-Calif.), took in more than half of their campaign funding from large donations of over $200, including thousands of maximum contributions. An August analysis by Sludge of the demographics of large donors found that Buttigieg had received contributions from more individuals who earn above $100,000 per year than any other candidate (4,832).
In May, Politico reported: "Buttigieg's top-tier bundlers—referred to as his 'National Investors Circle'—[each] pledge to raise at least $250,000 during the primary." In April, campaign communications adviser Lis Smith said about disclosing bundlers: "We will be transparent about it, but I will need to get back to you on the additional details."
In 2017, when running for Democratic National Committee chair, Buttigieg did not endorse reinstating a ban on lobbyist donations to the DNC. The campaign transparency project Democracy In Action lists 18 members of the Pete For America finance team, including National Investment Chair Swati Mylavarapu of San Francisco.
Political reporters Matt Pearce and Dave Weigel noted the common practice among Democratic candidates of opening private presidential fundraisers to press.
The list of 23 bundlers originally released by the Buttigieg campaign is composed of Democratic mega-donors, including five fundraisers for the Obama campaign who later received ambassadorships. Last month, Sen. Warren called on other presidential candidates to take a pledge ending the practice of bestowing ambassadorships on top donors and bundlers, which Sen. Sanders and Julian Castro, the former U.S. housing secretary, joined. Buttigieg declined to rule out the practice.
The five Obama ambassadors bundling for Buttigieg are as follows: David Jacobson, vice chair at BMO Financial Group in Chicago and President Obama's first ambassador to Canada; John Phillips, a Washington lawyer and ambassador to Italy; William Eacho, former CEO of Carlton Capital Group, a real estate private equity firm, and ambassador to Austria; Tod Sedgwick, a former lumber company and energy executive and ambassador to the Slovak Republic; and Bobby Mandell, an attorney and Orlando real estate businessperson and ambassador to Luxembourg.
Correction, December 10, 12pm ET: this article originally linked to a Friends Of The Earth report on the BlackRock private equity group, not The Blackstone Group global asset management firm of which Hamilton James is executive vice president.
---
Related: