Leader of Centrist Climate Caucus Has Millions Invested in Oil and Gas Companies
Rep. Rooney, who is reviving the bipartisan Climate Solutions Caucus, favors a carbon tax plan that mirrors a proposal put forth by the fossil fuel industry.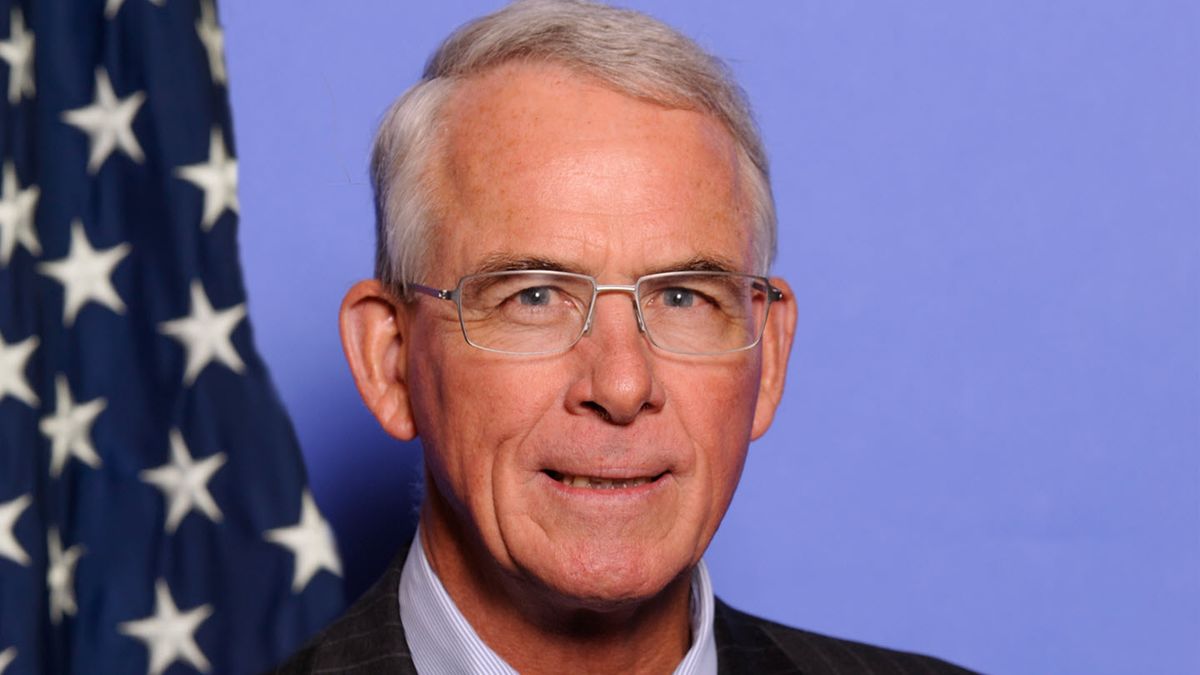 With momentum building for bold action on climate change, like the Green New Deal, Florida Republican Rep. Francis Rooney announced this week that he is reviving the Climate Solutions Caucus, a bipartisan coalition of representatives created in 2015 to "educate members on economically-viable options to reduce climate risk."

As Rooney revives the caucus, which he will co-chair with Rep. Ted Deutch (D-Fla.), he is heavily invested in fossil fuel companies that could greatly benefit from the caucus' efforts to promote a more moderate, market-based approach to addressing climate change.

Sludge reviewed Rooney's financial disclosure documents and found that he has as much as $3.1 million invested in 60 companies in the fossil fuel industry. The companies include oil and gas giants like Marathon Petroleum, Chevron, and ExxonMobil; Oil and gas pipeline companies like Transcanada, Magellan Midstream Partners, and Energy Transfer Partners; and utilities that sell and burn fossil fuels like Duke Energy, Sempra Energy, and WEC Energy.

"It's clear that Rep. Rooney is in the pocket of fossil fuel executives who will stop at nothing to squeeze the last drop of money out of the earth," said Stephen O'Hanlon, communications director for the Sunrise Movement, an environmental activist group. "Politicians like Rep. Rooney are choosing to cave to fossil fuel lobbyists at the expense of making the greatest investment in the American economy in a century through the Green New Deal."

Rep. Rooney's office did not respond to Sludge's questions for this article.

The Fossil Fuel Industry's Climate Plan

By reviving the Climate Solutions Caucus, Rooney will have more opportunities to promote his alternative to the Green New Deal: the Energy Innovation and Carbon Dividend Act, a bipartisan carbon tax bill he introduced with Deutch.

The Energy Innovation and Carbon Dividend Act is the closest thing in Congress to a corporate-funded, fossil fuel industry-backed proposal for addressing climate change known as the Baker-Shultz Plan. The bill's provisions closely mirror the Baker-Shultz Plan, which was created by the Climate Leadership Council, a think tank whose founding members include oil and gas giants like ExxonMobil and ConocoPhillips.

Both the Deutch-Rooney Energy Innovation and Carbon Dividend Act and the Baker-Shultz Plan would establish a tax on carbon emissions. The Energy Innovation and Carbon Dividend Act would initially establish a lower price per metric ton of carbon dioxide emissions than the Baker-Shultz Plan, but it would rise to a higher level over a period of several years. Similarly, both proposals call for all of the revenue from the carbon tax to be sent back to taxpayers rather than being invested by the government in renewable energy projects, something that most progressives would prefer.
The proposals are so similar that former Secretary of State George Shultz, one of the authors of the Baker-Shultz plan, has endorsed the Energy Innovation and Carbon Dividend Act.

Fossil fuel giants BP, Shell, and ExxonMobil have all pledged to spend $1 million each over the next two years to promote carbon tax legislation through Americans for Carbon Dividends, the lobbying arm of the Climate Leadership Council. ConocoPhillips has pledged to contribute $2 million to the lobbying effort. Since July 2018, Americans for Carbon Dividends has paid lobbying firm Squire Patton Boggs at least $450,000 to lobby Congress on the Baker-Shultz Plan. Rooney owns up to $15,000 of stock in both ExxonMobil and ConocoPhillips.

The Energy Innovation and Carbon Dividend Act would also suspend the 2014 Clean Power Plan, which regulates greenhouse gas emissions from coal- and gas-fired power plants, as long as emissions targets established in the bill are achieved. The Baker-Shultz plan would eliminate these regulations.

"The Green New Deal is gaining unprecedented momentum, and oil and gas billionaires like the Koch brothers and their allies in Congress are terrified," O'Hanlon said. "They're lobbying for carbon tax legislation because they see the writing on the wall: the debate in Washington is no longer if we take action on climate change but how and when.

"Fossil fuel CEOs know we're powerful and that the Green New Deal could successfully unite this country against them. That's why they're unrolling the same playbook we've seen them use to stop action on climate for decades—deploying their infinite financial resources to deny the real threat of climate change, deceive the public with misinformation, and buy out politicians," O'Hanlon added.

[Related: To Quash Green New Deal, Big Oil Pushes a Corporate-Friendly Carbon Tax]

In May, Rooney told the Washington Examiner that he welcomed the companies' investments in Americans for Carbon Dividends' lobbying efforts and hoped that the companies would also lobby for a carbon tax on their own. "Any and all industry support for pricing carbon is a welcome development," Rooney said. "These major oil companies have important voices in the future of energy. I would also like to see these companies engage in direct advocacy for pricing carbon."

In addition to his fossil fuel investments, Rooney owns stocks worth as much as $236,000 in several other companies that are founding members of the Climate Leadership Council. Those investments include stocks in Proctor & Gamble, General Motors, and Aecom.

Too Late for a Carbon Tax
While carbon tax proposals are gaining support from conservative politicians and fossil fuel companies, environmental activists and climate scientists say that on its own the policy would not do enough to cut carbon emissions by 45% by 2030, a reduction that scientists on the United Nations's Intergovernmental Panel on Climate Change (IPCC) said in an October 2018 report must be achieved in order to avoid reaching a tipping point beyond which the deadly effects of global warming will dramatically increase.

As reported by Alexander Kaufman at HuffPost, the authors of the IPCC report do not believe a carbon tax is a sufficient response:

Asked during an IPCC press conference on Sunday night if carbon pricing could radically overhaul the global economy in the next decade, two IPCC authors started to laugh. James Skea, a co-chair of an IPCC working group, said it was "one among that portfolio of instruments that can be used" but could not serve as a panacea.

"There are some areas where carbon pricing may not be the most appropriate approach," he said from Incheon, South Korea.
The Sunrise Movement's O'Hanlon told Sludge that the climate crisis is too far along to be fixed by a carbon tax.
"While carbon pricing might have been enough thirty years ago, more than half the carbon emissions that have been produced from the burning of fossil fuels in the history of humanity have been produced since then," said O'Hanlon. "At this point, the utility of a carbon tax is largely to end polluters' harmful behavior. To truly tackle this crisis, we have to go beyond a carbon tax—we need a plan at the scale and speed that science and justice demand. That's why we're fighting for the Green New Deal—a ten-year mobilization that would employ millions to upgrade our roads and bridges, sustainably grow agriculture, and build renewable energy that powers America's new 21st century economy."
---
More from Sludge: