Manchin Defends Tax Credit for Gas Companies Following Lobbying by 'Dear Friend'
Manchin added a bill rider in July supporting the fossil fuel industry's position on a major "clean hydrogen" tax credit after his longtime confidante Larry Puccio was hired to lobby by a gas company seeking the benefits.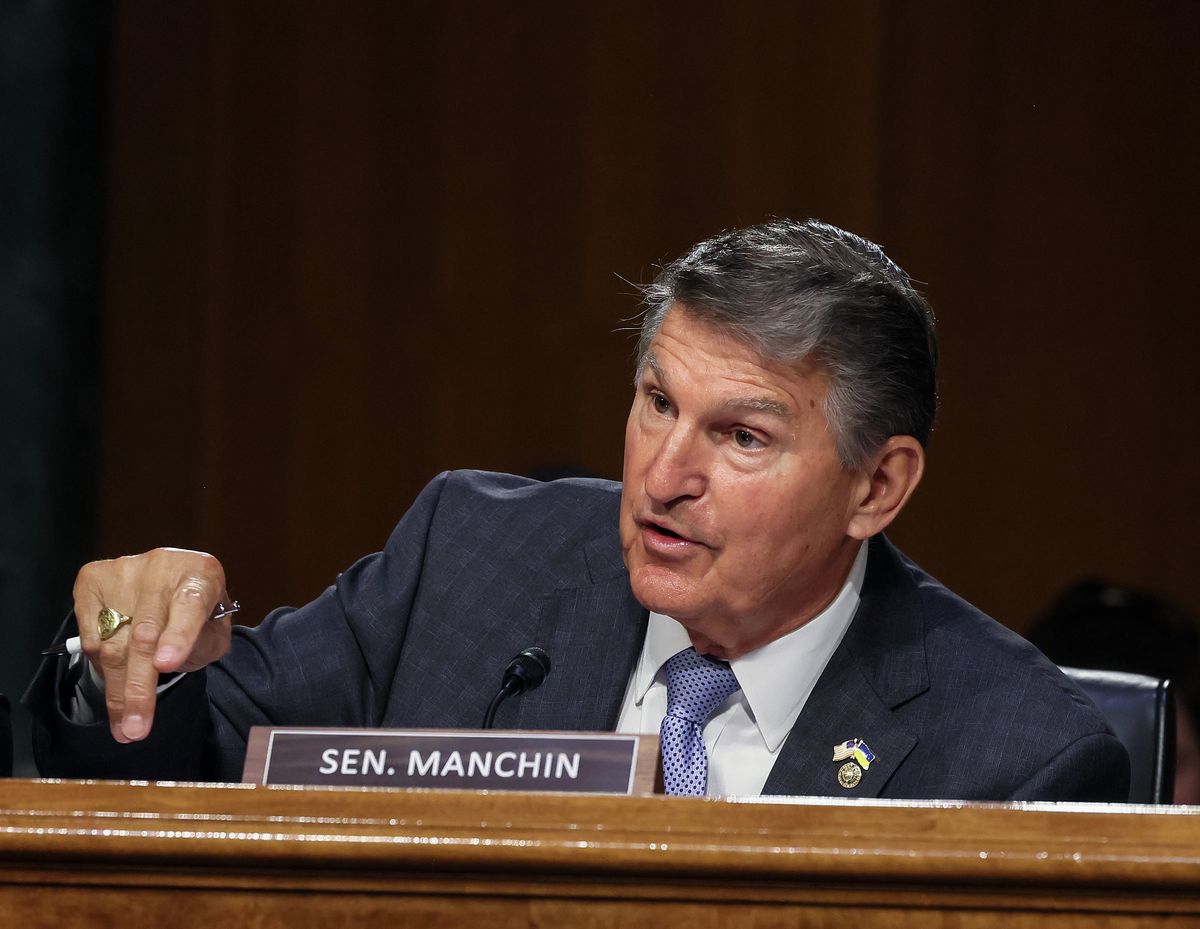 Shortly after his former right-hand man and "dear friend" was hired by a fossil gas company to lobby the Senate, Sen. Joe Manchin (D-W.V.) inserted language into a bill pushing back against the Biden administration's consideration of greenhouse gas emissions in its forthcoming guidance for hydrogen fuel tax credits.