New York Dems Use Special Account to Raise Corporate Donations
A limitless "housekeeping" account is being used to rake in donations this year from casino developers, DoorDash, and healthcare groups that are lobbying the state.
The New York Democratic Party used a special account with no contribution limits to haul in large contributions in the first half of this year from corporations with interests in front of the state government, including gaming company Caesars, real estate company SL Green, gig economy company DoorDash, and the powerful trade group Greater New York Hospital Association, according to a recent filing with the state.
The donations were made to a "housekeeping" account of the New York Democrats, a party fundraising account that can accept donations of unlimited size under New York State law. Donations from corporations to other candidates and party committees are capped at $5,000 per year.
Watchdog groups such as Reinvent Albany have warned that housekeeping accounts create a channel for "pay-to-play" influence with state lawmakers and policy makers. For decades, housekeeping accounts have proliferated among New York Democrats, Republicans, and other parties, with separate accounts formed for the state party, Senate candidates, Assembly candidates, and numerous county parties. In 2019, Democrats took trifecta control of New York government after a group of breakaway state senators was dissolved. In recent years, the state Democrats' main housekeeping account has raised far more than its Republican counterpart.
According to state guidance, housekeeping accounts are allowed to use funds to "maintain a permanent party headquarters and staff and carry on ordinary activities," not tied to any single candidate. In practice, the Buffalo News reported in March, New York Democrats drew on the housekeeping account to make about $363,000 in post-election payments to dozens of Gov. Kathy Hochul's campaign staffers, who were all reported as "campaign consultants" for party events scheduled more than a month away.
Corporate Largesse
In January, a New York State gaming board, whose members are effectively controlled by the governor's office, began the application process for awarding up to three long-sought-after New York City casino licenses.
Soon after, the Democrats' housekeeping account received a pair of donations from the partners behind a high-profile casino proposal to be located in Times Square: $50,000 from Caesars Entertainment of Las Vegas and $50,000 from real estate company SL Green, both given on February 7. It was Caesars' first contribution to the New York Democratic Party. Since 2021, SL Green CEO Marc Holliday has given $88,000 to Hochul's campaign for governor.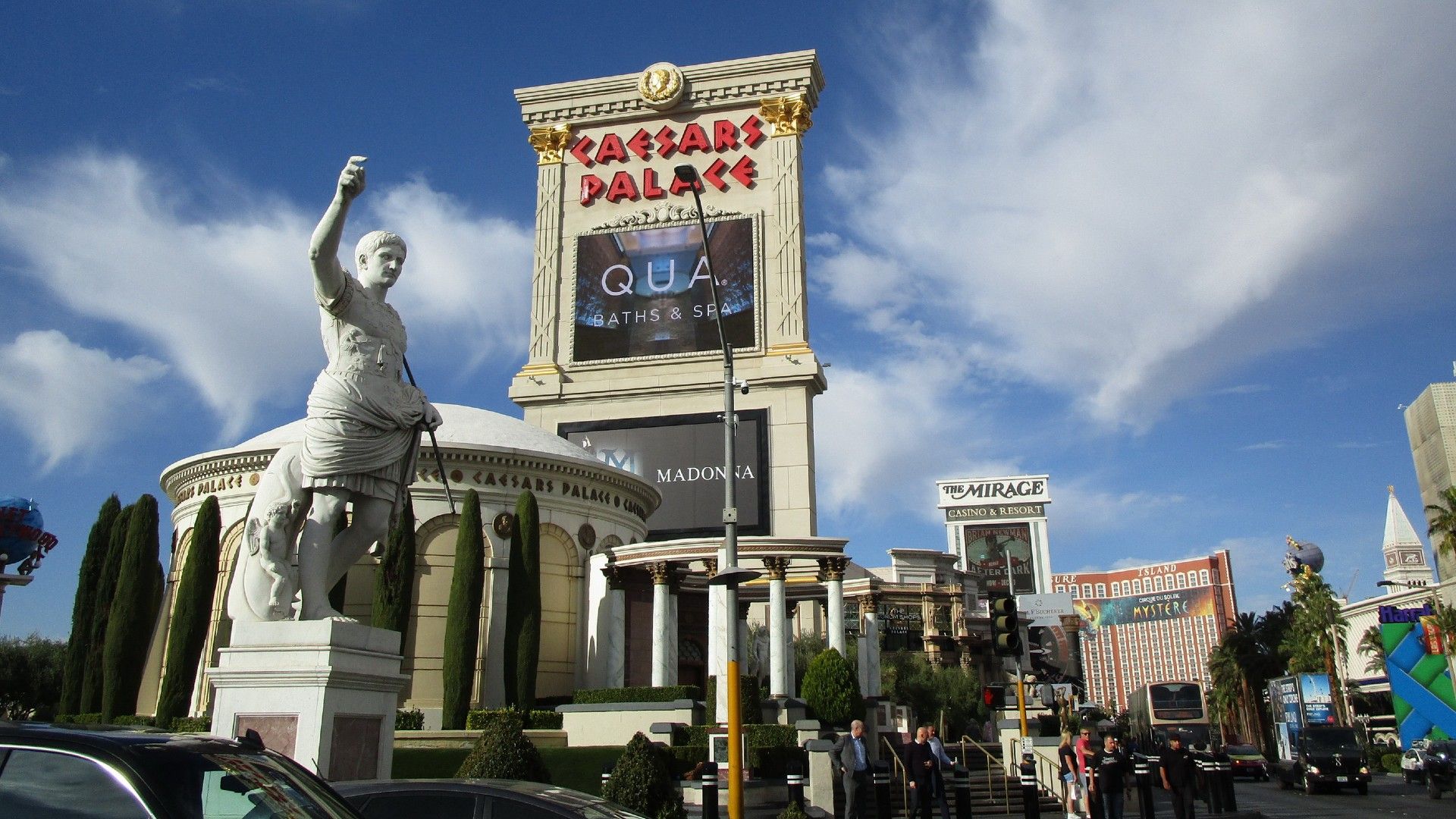 The housekeeping account also received donations earlier this year from rival bidders for New York City gaming licenses: $10,000 from billionaire Steve A. Cohen, a Hochul donor who is proposing a Queens site adjacent to Citi Field, on Feb. 21; and $5,000 from Saratoga Casino Holdings, a company that is proposing a Coney Island site, on May 3. It was the Saratoga Springs, New York-based casino company's first donation to the state Democratic party.
Another housekeeping donation came from delivery company DoorDash as New York Democrats wrangled over major proposals to raise the state's minimum wage.
DoorDash gave $10,000 to the Democrats' housekeeping account on January 30 after having made its first donation to the account, $25,000, in September 2022, around the time that some state lawmakers and labor advocates began a push for a higher statewide minimum wage to be included in the 2024 state budget. In the second half of last year, DoorDash lobbied a number of New York City offices, including the Mayor's Chief of Staff Frank Carone, on subjects including "matters affecting regulation establishing minimum pay rules for app-based delivery workers in New York City," and lobbied on state legislation regarding "matters affecting app delivery services."
In the first half of this year, DoorDash added the lobbying subject of "Labor — prevailing wage / minimum wage" to its disclosures as it weighed in on municipal bills. In addition to lobbying the NYC Department of Consumer and Worker Protection on a "minimum wage standard for delivery workers in New York City," the company lobbied the Executive Chamber of the Office of the Governor, as well as state senators, Assembly members, and legislative staff, regarding state bills "affecting app based delivery services." DoorDash also lobbied Brendan McGuire, chief counsel to the mayor, and senior advisor Diane Savino regarding a state resolution on New York City's delivery workers wage hike.
Since January, DoorDash has spent at least $268,442 on lobbying New York State government, employing the lobbying firms Bolton St. Johns, which has held fundraisers for Hochul's gubernatorial bid, and Shenker Russo & Clark LLP, a Hochul donor last year.
In New York's budget negotiations this year, the debate over a potential minimum wage increase was heated as part of the legislative package perennially nicknamed the "Big Ugly." Gov. Hochul proposed keeping the minimum wage at $15 per hour with increases of up to 3% with inflation, while other state Democrats supported the Raise the Wage Act, a bill proposing a raise to $21.25 per hour by 2026, indexed to inflation. The National Employment Law Project found that Hochul's proposal would result in much smaller raises for workers than the proposed Raise the Wage Act, which was supported by dozens of community groups like New York Communities for Change and Make the Road NY.
The resulting compromise in New York, enacted into law on May 3 and to be phased in over three years, was a $17-an-hour minimum wage in the downstate region, along with automatic cost-of-living increases. The measure was panned by some labor policy experts as watered-down, in part because of provisions that cancel the increases if the unemployment rate hits a certain level.
After the budget bill was signed by Hochul, DoorDash kicked in another $25,000 on May 19 to the Democrats' housekeeping account. DoorDash declined to comment on its donations to the housekeeping account in light of its lobbying on New York City delivery worker minimum wage issues and state bills that would affect delivery apps.
This month, DoorDash, along with GrubHub and Uber Eats, filed lawsuits against New York City to block a city-passed minimum wage increase for delivery drivers to at least $17.96 per hour, citing the risk of limited worker flexibility and other economic impacts to consumers. In response, the delivery workers collective Los Deliveristas Unidos posted an update on its Facebook page that pledged to use every avenue to see the city wage requirement implemented.
The most powerful healthcare group in New York politics is no stranger to the housekeeping account. On January 23, the Greater New York Hospital Association (GNYHA), a regional trade association of hospitals and health systems, donated $50,000 to the Democrats' housekeeping account. Last year, with Hochul ramping up her campaign, GNYHA steered $942,000 to the housekeeping account—with a transfer of $125,000 arriving the same day the housekeeping account was used to pay Hochul's campaign staff.
According to the Buffalo News, Hochul sided with the hospital lobby in late January in vetoing the Grieving Families Act, which would have allowed lawsuits in wrongful death claims to sue for emotional damages, and in an op-ed echoed the lobbying arguments of GNYHA President Kenneth E. Raske. The bill had passed the legislature with bipartisan support.
Three large companies gave $100,000 each to the Democrats' housekeeping account after the Big Ugly was signed: California-based Molina Healthcare, on May 12; Verizon, on May 24; and AT&T, on June 28.
This year, the Democratic housekeeping account's expenditures include $60,000 to corporate consultancy Global Strategy Group, whose clients include UPS and which has worked with the health insurance lobby in combating initiatives for a single-payer healthcare system. The housekeeping account sent $10,000 to the New York State Democratic Committee on January 13.
The New York State Democrats and State Democratic Committee Chair Jay Jacobs did not respond to a request for comment on the latest round of corporate donations to the housekeeping account.
'Going backward on campaign finance'
The donations rolled into the housekeeping account as New York began implementing new campaign finance rules intended to curb Big Money donations: lower individual contribution limits to candidates, and a long-awaited public campaign financing system for state races—which could be dramatically undermined by a last-minute bill passed by Assembly and Senate legislators.
In the last weeks of 2019, a New York panel approved lower campaign contribution limits for individual donors that went into effect immediately after the 2022 election. For decades, New York's lofty donation caps—nearly $70,000 from an individual in an election cycle—resulted in a heavy tilt toward wealthy donors and special interest giving to Albany hopefuls. One analysis found that only 9% of donations in New York gubernatorial or legislative elections from 2016-2019 came from small donors giving $250 or less. Starting in 2023, the individual campaign contribution limit for statewide candidates in New York was lowered to $18,000 per cycle—still high compared with the national average of $6,645 for governor races, but barring the huge sums in maximum donations seen last cycle.
The housekeeping accounts were left untouched by the reforms, but good government groups have long flagged how they work to allow wealthy donors and corporations to circumvent campaign contribution limits—loopholes exploited especially under former Gov. Andrew Cuomo, a close ally of current Chair Jacobs.
"Housekeeping and party accounts should be abolished or contributions to them capped at a low level, say $250," said John Kaehny, executive director of the nonprofit watchdog Reinvent Albany. "In today's New York, the legislature, the governor and the political parties blatantly abuse housekeeping and party accounts to get around contribution limits."
In addition to lower individual campaign contribution limits, New York's 2024 election cycle was set to debut a public campaign financing system, advocated for by 200+ organizations in the Fair Elections NY coalition. After years of campaigning and the green light from the Campaign Finance Reform Commission at the end of 2019, the program emerged from the state budget this year with $39.5 million in funding, designed to incentivize small-dollar donations in New York races and enable more grassroots candidates to run competitive campaigns for state office. The new state Public Campaign Finance Board formed in November 2022 has been holding commissioners' meetings as it prepares for the program's rollout.
In June, New York legislators passed a late-breaking bill that, if signed by Gov. Hochul, would significantly undermine the new system—chiefly by removing the threshold of $250 under which a donation to a candidate from a donor within their district would qualify for public matching funds. Good government groups including Reinvent Albany and the League of Women Voters of New York State strenuously oppose the bill, which they say guts the effects of the small-donor law by making individual donations—for example, the maximum of $10,000 to a state Senate candidate—eligible for up to $2,300 in matching funds. The bill, sponsored by state Assemblywoman Latrice Walker (D-Brooklyn) and Sen. Zellnor Myrie (D-Brooklyn), passed the New York Assembly in committee votes on June 8-9, and passed the Senate in a floor vote of 34-29 on June 9.
State newspaper editorial boards have also decried the bill, with the New York Times writing, "in the final days of the legislative session, the Democratic lawmakers who dominate the capital are preparing to severely weaken those reforms." The bill's effect would be to bolster the existing fundraising networks of incumbents, who could opt-in to have large donations matched with public funding.
In this way, removing the $250 limit could weaken the ability for challengers for New York governor, lieutenant governor, attorney general, comptroller, Senate, and Assembly to run competitively by raising matched small-dollar donations from future constituents. An analysis this year from the nonprofit policy institute Brennan Center for Justice showed that under the matching system as it was initially approved, participating New York State candidates could raise the majority of their campaign funds, up to 67% of the total, through matches of small donations received entirely from residents of their districts. New York City's longstanding public matching program has succeeded in encouraging small donor participation, with more than 93% of individual donations to city candidates coming in amounts of $250 or under.
Incumbents are generally in position to raise larger donations than challengers, so if Hochul signs the bill making all qualifying donations eligible for matching funds, it will have the effect of disproportionately helping politicians already in office. In many cases, incumbents are already at an advantage because they are supported by state committees, which under New York law can accept contributions from individuals of up to $138,600 and transfer unlimited amounts to their favorites. A challenger running on donations of under $250 and public matching funds would have to raise far more donations to keep pace if incumbents can count on the same matching funds from donations of up to $6,000 for Assembly candidates, $10,000 for Senate candidates, or $18,000 for statewide candidates.
On the ability for well-connected donors to funnel large donations to New York parties, Kaehny said, "It will take a revolution for that change.
"New York's new, and fairly modest, public matching program still allows campaign contributions four or five times higher than New York City's and the state does not restrict contributions on people doing business with the state," Kaehny said. "Despite this, the legislature just passed a bill wrecking the new public match program and we are urging the governor to veto it. New York State is going backwards on campaign finance and pay to play is engulfing this state."
This post was updated with links to DoorDash's New York State lobbying disclosures and its lobbying activities.
Featured image of Gov. Hochul by Michael M. Santiago - Getty Images
---
Read more: