Manchin's Latest Donor Gift
The senator is opposing a Build Back Better Act provision to prohibit offshore oil drilling as his top donor prepares to dramatically increase its oil exporting business through a new offshore terminal for supertankers.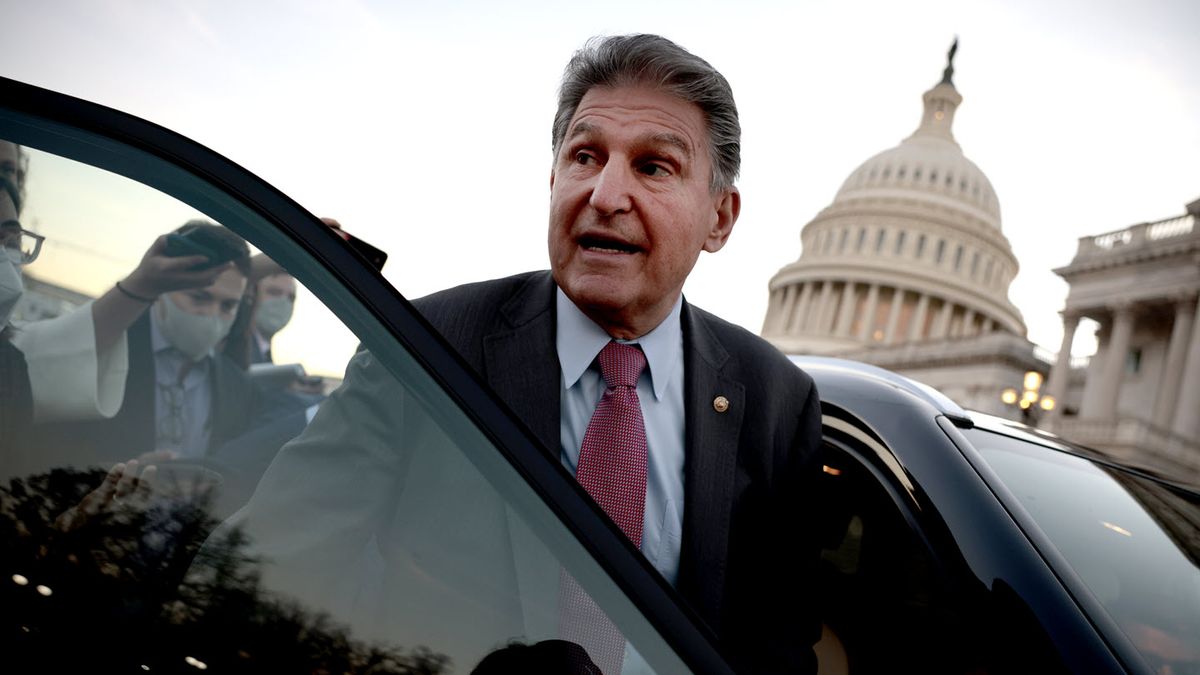 The Washington Post today reported Sen. Joe Manchin's (D-W.V.) latest target to cut from the House Democrats' Build Back Better Act: language that would prohibit future oil drilling in the eastern Gulf of Mexico and off the Pacific and Atlantic coasts.
Manchin's largest donor this year is Enterprise Products Partners, the Houston-based oil and gas pipeline company where his son-in-law, Marshall Roberts, is employed as an asset optimization manager. It is one of the largest crude oil exporters in the country, and it is in the process of dramatically scaling up its oil exporting operations.
Enterprise Products is currently seeking final approval for its Sea Port Oil Terminal (SPOT) project, a proposed offshore crude oil exporting terminal that would be located about 30 miles off the coast of Texas. The terminal would be the first facility in the U.S. that is able to load some of the world's largest supertankers, very large crude containers, or VLCCs, that can carry 2 million barrels of oil and are too large to enter shallower shore waters. The facility would allow for two VLCCs to moor at a time, and it would be fed by the company's extensive storage and distribution network around the Gulf Coast. Enterprise is hoping to get final approval for the project from the U.S. Maritime Administration and the Coast Guard in the spring.
Having large areas for future offshore oil exploration taken off the table by the Build Back Better Act could be a huge hit for Enterprise Products, particularly as it gets ready to increase its exporting capacities through SPOT.
In its 2020 annual report, Enterprise Products explained the importance to its business of the industry being able to access new sources of fossil fuels. "The crude oil, natural gas and NGLs currently transported, gathered or processed at our facilities originate primarily from existing domestic resource basins, which naturally deplete over time," the company states. "To offset this natural decline, our facilities need access to production from newly discovered properties."
The company also states in its report that a decline in domestic crude oil production would increase competition, which it says would have a material adverse effect on its financial position.
Employees of Enterprise Products have given Manchin's campaign $94,610 this year, according to OpenSecrets, and its PAC has given him $5,500. Additionally, Manchin's leadership PAC has taken in $20,000 from Enterprise Products employees and $5,000 from the company's PAC.
Enterprise Products Partners co-CEO Jim Teague said at a virtual conference in January that the 50-50 Senate split allows senators from energy producing states including Manchin and Alaska Sen. Lisa Murkoski to "all of the sudden carry a very big hammer." Teague co-hosted a fundraiser for Manchin in July.
Enterprise Products is a member of industry trade associations that have been spending millions on lobbying against the Build Back Better Act, including the American Petroleum Institute, which launched a Facebook ad blitz and other ads in a seven-figure campaign against energy provisions in the bill. The American Petroleum Institute supports the expansion of offshore oil drilling. The company's most recent sustainability report lists membership in dozens of state fossil fuel industry groups, including the Texas Oil & Gas Association.
---
Read more: