Biden Going Along With Trump's Gutting of Key Drug Price Controls
A last-minute Trump regulation would eliminate a key government authority that could be used against COVID vaccine price hikes.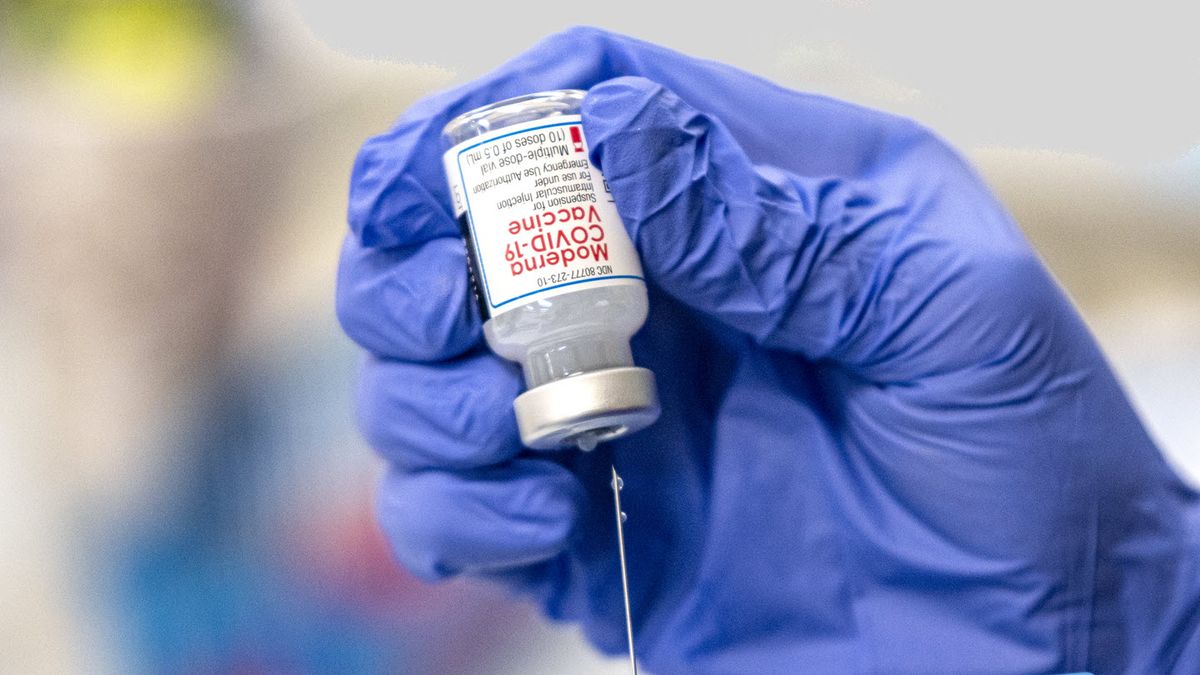 On January 4, days before vacating the White House, the Trump administration initiated a regulatory rulemaking process to gut one of the government's tools for driving down the prices of pharmaceutical drugs created with government-funded research.
The rulemaking was launched just as Americans were beginning to get jabbed with COVID-19 vaccines from Moderna and Pfizer/BioNTech that were built upon decades of National Institute of Health-funded research into messenger RNA that can transmit vaccine doses without being detected by the immune system. BioNTech paid the federal government to license a spike protein invention from the NIH for the Pfizer-BioNTech vaccine, and Moderna's vaccine was developed in direct partnership with the government and likely uses NIH's spike protein technology.
While the federal government is covering the cost of the vaccines for patients, the drug companies are earning billions of dollars; Pfizer is charging the government $19.50 per dose, Moderna set their price at $15, and Johnson & Johnson is fetching $10 a jab. But once the pandemic is determined to be over, the government will likely stop paying for the shots. Pfizer and Moderna are already talking about patients needing to take additional booster shots in the coming months, and the companies have already told investors that they plan to jack up the prices of their COVID vaccines later this year.
The Trump administration's proposal, which closed for public comment on April 5, concerns a provision of the 1980 Bayh-Dole Act that established "march-in rights" allowing the government to seize the patents of drugs or other products built with federally-funded inventions that are not being "made available to the public on reasonable terms." Through these march-in powers, the government can authorize generic competition against an unreasonably priced, federally funded drug, thus driving down costs for patients and insurers. If the Biden administration allows Trump's rulemaking to take effect, the regulation would not allow the government to use this authority solely because a government-funded product is being sold by a private company at an unreasonable price.
Trump's Health and Human Services Secretary Alex Azar worked for drug company Eli Lilly for 10 years, including five years as the company's president, and was a board member of biotech industry lobbying group Biotechnology Innovation Organization.
The pharmaceutical industry is thrilled with the proposal and is lobbying the Biden administration to ensure it is approved. In hundreds of comments submitted to the National Institute of Standards and Technology (NIST), which is conducting the rulemaking, drug companies and their trade associations argue that disallowing the government from marching in over excessive prices will give drug companies the market certainty they need to bring new treatments to market.
Senators-Turned-Lobbyists Weigh In Decades Later
In the comments they submitted to NIST to support the rulemaking, pharmaceutical companies and their trade associations made the same point over and over: former senators Birch Bayh and Robert Dole, the senators for whom the Bayh-Dole Act was named, have themselves said that the bill was not meant to allow the government to march in solely over high prices.
The companies and groups point to a 2002 op-ed published in the Washington Post where the senators wrote that "Bayh-Dole did not intend that government set prices on resulting products" and that "The ability of the government to revoke a license granted under the act is not contingent on the pricing of the resulting product or tied to the profitability of a company that has commercialized a product that results in part from government-funded research."
The senators were responding to a series of articles from professors Peter Arno and Michael Davis who had argued amid congressional debates on drug pricing that "the solution to high drug prices does not involve new legislation but already exists in the unused, unenforced march-in provision of the Bayh-Dole Act."
According to the drug industry, Bayh and Dole's 2002 op-ed is evidence that the Trump administration's rulemaking against march-in price controls is aligned with the legislative intent of the Bayh-Dole bill. That argument is made in comments submitted to NIST from drug companies including Eli Lilly and Pfizer, as well as those from drug industry trade groups the Pharmaceutical Research and Manufacturers of America (PhRMA), the Biotechnology Innovation Organization (BIO), and multiple state affiliates of BIO. PhRMA represents Pfizer and Johnson & Johnson, among other large pharmaceutical companies, while BIO counts Moderna among its members.
What the drug companies and groups don't say in their comments is that by the time Bayh and Dole wrote their 2002 op-ed, they were being paid by pharmaceutical interests to promote their policy positions before the government.
Dole became a lobbyist shortly after leaving the Senate in 1996 and was soon earning $600,000 as a partner with Verner, Liipfert, Bernhard, McPherson and Hand. The firm's pharmaceutical clients during that period included American Biosystems, Amgen, Biovail Corp, Eli Lilly, Genentech, and PhRMA. Dole eventually struck out on his own and formed Bob Dole Enterprises, registering Johnson & Johnson in 2000 and getting paid $820,000 by the company over the next several years. Dole also starred in an ad campaign for Pfizer's erectile dysfunction drug Viagra that began airing in the late 90s.
Bayh joined lobbying firm Oppenheimer, Wolff & Donnelly after retiring from the Senate in 1981 and became a partner at lobbying firm Venable Baetjer Howard & Civiletti in 2001. At Oppenheimer, Bayh lobbied for drug company BioVascular and medical device company Cook Group, and at Venable his firm's pharmaceutical industry clients included ICN Pharmaceuticals, Applera, Merck, Sangstat, Cubist Pharmaceuticals, and Medcath Corporation.
James Love, the founder and director of Knowledge Ecology International, told Sludge that NIST should not give special consideration to Bayh and Dole's statements made after they joined the private sector.
"They should ignore what Bayh and Dole said decades after the Act passed, and years after both became lobbyists representing drug companies and other rights holders," Love said.
In 2010, Bayh filed an amicus brief to the Supreme Court on behalf of Stanford University that attempted to bolster the university's argument regarding another section of the Bayh-Dole law by giving his first-hand version of congressional intent. The Court was not persuaded that Bayh could speak on behalf of Congress decades later, ruling against Stanford and not even bothering to cite Bayh's brief in its opinion.
Will Biden Act?
President Biden could order the Trump-initiated rulemaking to be withdrawn in order to preserve the government's ability to use march-in power against drug price gougers, particularly as uncertainty remains around the future of COVID vaccination needs, but so far he has declined to.
During the 2020 Democratic presidential primary, Biden was one of the only frontrunner candidates who did not include the use of march-in rights as part of his pharmaceutical policy platforms, as Sludge noted at the time. Senators Bernie Sanders (I-Vt.), Elizabeth Warren (D-Mass.) and Kamala Harris (D-Calif.) embraced the idea, as did Pete Buttigieg, but Biden declined to.
Biden was by far the top recipient of pharmaceutical industry funding during the campaign, with his campaign committee and outside groups backing him raising more than $13 million from the pharmaceutical and medical devices industry, according to the Center for Responsive Politics. Once elected, Biden continued raising big money from the industry. Pfizer gave $1 million to Biden's inauguration committee, earning them the title of inauguration chair and special perks like invitations for their executives to private events with the president.
The president's close political aide and White House Counselor Steve Ricchetti is a longtime healthcare lobbyist who has represented drugmakers Novartis, Pfizer, Eli Lilly and Sanofi on issues related to pricing and patents, among other matters. Steve's brother Jeff Ricchetti is also a pharmaceutical industry lobbyist and disclosed lobbying the Executive Office of the President in the first quarter of this year for drug companies Horizon Therapeutics USA and Glaxosmithkline on "Issues related to pharmaceutical industry, generally," and for Vaxart on "Legislative and regulatory policies regarding oral vaccine development and funding."
"Biden should withdraw the regulations, and have his staff take a fresh look," said Love, who told Sludge that the reasonable pricing issue is just one of what he sees as several flaws in the proposal. "This is an important topic, and the fact that more than 80 thousand persons opposed the regs also needs to be taken seriously."
Thirty-five Democratic members of Congress submitted a comment on March 29 in opposition to the NIST proposal, arguing that Bayh-Dole gives agencies statutory authority to take action against unreasonable pricing of federally-funded drugs. "A stated policy of the statute is to 'ensure that the Government obtains sufficient rights in federally supported inventions to meet the needs of the Government and protect the public against nonuse or unreasonable use of inventions,'" the lawmakers wrote. "NIST's proposal would defy this objective by supporting the pharmaceutical industry's continued unreasonable use of taxpayer-funded inventions to pad profits instead of protect patients."
NIST is currently considering the more than 81,000 comments submitted to the docket and may consider changes to its proposal. The final rule will be submitted to the White House's Office of Management and Budget's Office of Information and Regulatory Affairs for review before it is published in the Federal Register.
---
Read more: