Buttigieg Bundler is a Natural Gas Consultant at McKinsey
No Fossil Fuel Money Pledge organizers say the bundler's personal contribution breaks the spirit of the pledge.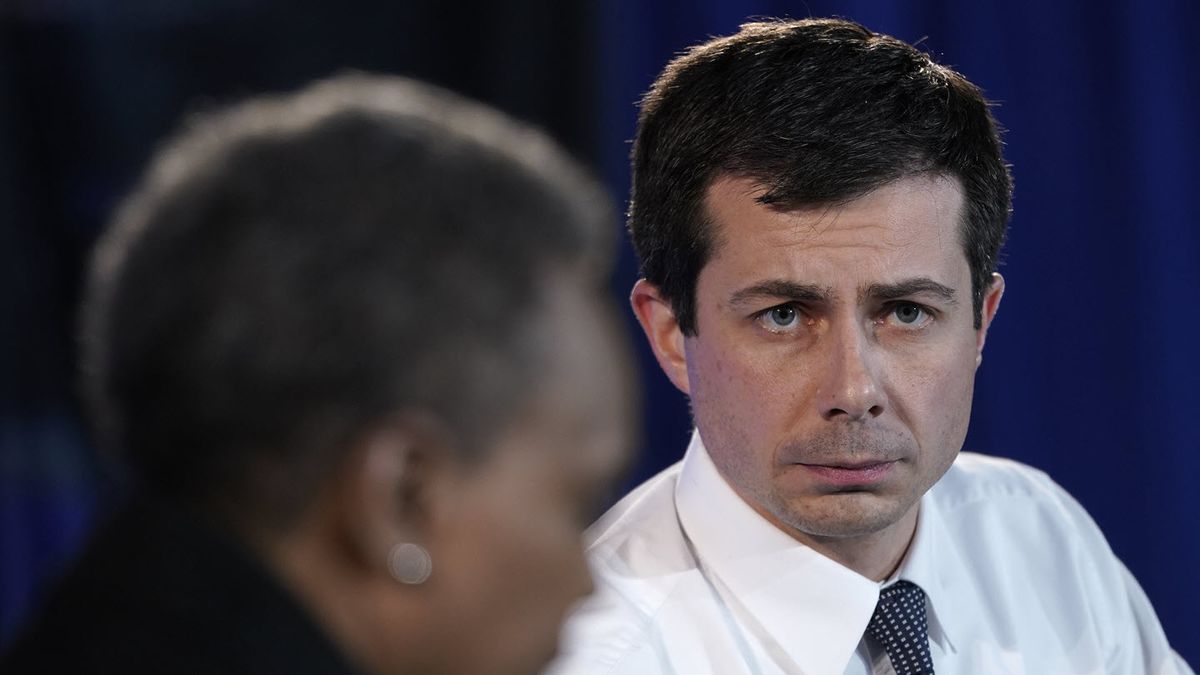 Like all the other major Democratic presidential candidates, South Bend, Indiana Mayor Pete Buttigieg signed the No Fossil Fuel Money Pledge, promising not to take contributions of more than $200 from PACs, top executives, or lobbyists that work for fossil fuel interests. But Buttigieg is taking bundles of checks from a natural gas consultant, which, although not a technical violation of the pledge, is not in alignment with its spirit, according to its organizers.

Adam Barth, electric utility and natural gas lead at consulting firm McKinsey, contributed $2,800, the legal maximum, to Buttigieg's campaign in March. He has also collected at least $25,000 worth of campaign contributions for Buttigieg, according to a list of campaign contribution "bundlers" released by the campaign.

Barth's contribution is "absolutely breaking the spirit of the pledge, if not the letter in this case," the No Fossil Fuel Money Pledge organizers wrote on Twitter. "No Fossil Fuel Money coalition orgs have been willing to speak out loudly in similar cases…Buttigieg's skirting could merit similar treatment."

Yesterday, multiple No Fossil Fuel Money Pledge coalition member organizations called on Joe Biden's campaign to return contributions from individuals affiliated with the fossil fuel industry that do not technically violate the pledge and to abide by the spirit of the pledge going forward.
Buttigieg worked at McKinsey, the largest management consulting firm in the U.S., for three years in his twenties. According to Buttigieg's accounting of his time there, he worked with health insurer Blue Cross Blue Shield of Michigan "as part of a team identifying savings in administration and overhead costs" two years before the company announced up to 1,000 layoffs and double-digit premium increases. Buttigieg's other McKinsey clients include a Canadian supermarket chain that at the time was engaged in a bread price-fixing scheme, the U.S. Postal Service, which his team advised to increase the use of automation and non-union workers, Best Buy, and multiple federal government agencies.

The McKinsey division that Barth leads does not disclose its clients, but according to its website it serves "top oil and gas companies, power generators, pipeline operators, wholesale and distribution utilities." Examples of its work include "working with an energy company seeking international natural gas opportunities" and "helping a gas utility to take positions in [liquefied natural gas] marketing and terminal ownership to diversify its gas sourcing."

Unlike several other Democratic candidates, Buttigieg has not called for an immediate ban on fracking. He told the Washington Post that he instead favors "a ban on new fracking and a rapid end to existing fracking."
Buttigieg has received by far the most money from McKinsey employees out of all the Democratic presidential candidates. Fifty-three employees of McKinsey and its affiliated nonprofit donated a total of over $53,000 to Buttigieg's campaign from January through September, with nine giving the maximum allowed amount of $2,800. Among Buttigieg's McKinsey donors who gave the maximum is Nikhil Patel, a partner who works in the same Houston office as Barth and whose clients include oil and gas producers.
The Buttigieg campaign did not immediately respond to a request for comment.

---
Related: