Hedge Fund Cash Flows to Presidential Candidates—at Puerto Rico's Expense
Of the Democratic field, only Bernie Sanders and Elizabeth Warren have returned the money.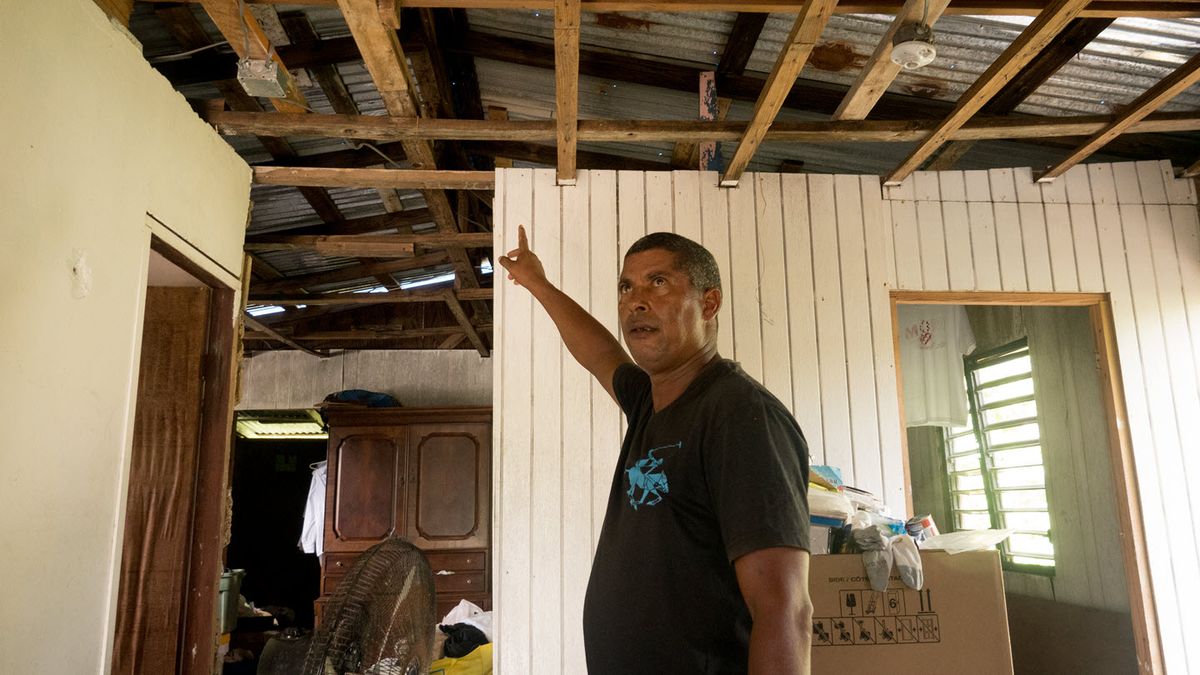 The American Prospect is a nonprofit, independent magazine
covering public policy and politics. Sludge is re-publishing this article.
Bernie Sanders and Elizabeth Warren have returned campaign contributions from individuals employed at hedge funds that have investments in Puerto Rican debt. An open letter from a coalition of progressive activist groups sent last week demanded that presidential candidates reject donations tied to the continuing misery on the island.
Thirteen presidential candidates received a total of $230,900 in donations from fifteen different hedge funds holding Puerto Rican debt. The other candidates, including Joe Biden, Kamala Harris, Beto O'Rourke, and Pete Buttigieg, have not committed to returning the money.
"We applaud Elizabeth Warren and Bernie Sanders in this important step and show of solidarity for the people of Puerto Rico," said Julio López Varona, co-director of community dignity campaigns at the Center For Popular Democracy, in a statement. "No presidential candidate can call themselves a friend of Puerto Ricans while taking money from hedge funds driving austerity on the island. We marched for days to oust a corrupt governor, we will not stand idle for these abuses and will condemn anyone who builds their campaigns from them."
For Sanders and Warren, sending back the funds was no great hardship, as they didn't receive much money in the first place. For Warren, it was one $1,000 donation from an employee of Taconic Capital, and for Sanders, it was a single $2,700 contribution from an employee at BlueMountain Capital.
Given the two left-populist candidates' oppositional stance against Wall Street, the scant level of funding is to be expected. Sanders and Warren have co-authored legislation that would cancel outstanding Puerto Rican debt, which would zero out what has come to be known as "vulture fund" investments, and ruin the grand plan to purchase distressed debt on the cheap and force repayment for a large payday.
Interestingly, both Kamala Harris and Kirsten Gillibrand co-authored that bill, yet neither of them renounced the $15,500 and $11,200 they've received, respectively, from the vulture funds. Both campaigns did not return a request for comment on the matter.
Other candidates received even more from the vulture funds. The champion recipient is actually longshot centrist Michael Bennet, who received $49,800 from seven different hedge funds. Beto O'Rourke enjoyed $28,750, most of it from Centerbridge Partners, whose founder and managing partner Mark Gallogy has endorsed and bundled donations for the former Texas congressman. Other top recipients include John Delaney ($26,300), Joe Biden ($25,350), Cory Booker ($23,300), and Pete Buttigieg ($21,350). The numbers are all as of the latest Federal Elections Commission filing on June 30.
The campaigns of Bennet, O'Rourke, Biden, Booker, and Buttigieg declined to comment.
The donations came from the likes of Centerbridge ($61,200), Oaktree Capital ($30,200), GoldenTree Asset Management ($25,300), and Baupost Group ($24,400), whose founder Seth Klarman infamously tried to hide Puerto Rican debt investments through a web of shell companies. BlackRock, the world's largest asset management fund, which has Puerto Rican debt investments, has contributed $20,900 to presidential candidates.
The open letter was sent to presidential campaigns on August 13. Activist groups based both on the mainland and in Puerto Rico, many of whom were active in the protest movement that ended the tenure of former governor Ricardo Rosselló, tied that uprising to the need to forcefully oppose the source of many of Puerto Rico's troubles: hedge funds whose aggressive actions have triggered massive austerity and impoverished the island's citizens.
"During this recent uprising, we've heard you say on social media that you stand with the people of Puerto Rico," the letter reads. "But unfortunately, your fundraising activities as Democratic presidential candidates don't show real solidarity with the Puerto Rican people."
The letter asked that all donations from hedge funds profiting from Puerto Rico be returned. "Puerto Ricans will be denied a better future if hedge funds are allowed to continue to profit from austerity and privatization on the island," it reads. "You can either stand with the people of Puerto Rico or with the hedge funds that have harmed Puerto Rico. You can't do both."
The open letter was sent around the same time as a new report from the research coalition Hedge Clippers, which reports on hedge fund activities. This report shows that the vulture funds' efforts did not end with Rosselló's ouster. Already, over 400 public schools have been closed and charter schools approved in their place, the budget for the University of Puerto Rico was cut in half, and $150 million in appropriations to municipal governments has been implemented, with another $220 million on the way by 2024. This all freed up money to pay the vulture funds and other bondholders.
While key positions inside the Puerto Rican government and representing the island in Title III bankruptcy litigation remain unfilled, vulture funds continue to negotiate debt restructuring. The oversight board that governs much of Puerto Rico's fiscal operations is negotiating one of these agreements, which would even pay off bondholders on debt that has been called into legal question.
The activists involved in the campaign include several Make the Road Action groups, Vamos4PR Action, New York Communities for Change, Hedge Clippers, Boricuas Unidos en la Diáspora, and many others.
"Both Bernie and Elizabeth have demonstrated that actions speak louder than words," said Luis Ponce Ruiz, co-founder of Boricuas Unidos en la Diáspora. "We are grateful for their campaigns taking the lead in returning the donation; we demand that the rest of the Democratic presidential camp follows their lead now! If not, the Puerto Rican community will continue to press them and hold them accountable at rallies, town halls, via social media, and, of course, at the ballot."
The total vulture fund donations of $230,900 include $6,100 given to John Hickenlooper, who is no longer in the presidential race but who may run for U.S. Senate in Colorado.
---
Related: