SLUDGE REPORT: March 5, 2019
This week's 10 "sludgiest" political figures.
Introducing…SLUDGE REPORT!

Welcome to the first installment of a new semi-regular Sludge series to let you know about the most swampy (or, as we like to say, sludgiest) characters in politics! There is so much corruption in today's politics, we thought a list of the most egregious examples every couple of weeks would help you, and us, make sense of these conflicts of interest.

I'm senior investigative reporter Alex Kotch, and I'll be hosting this very first SLUDGE REPORT. Without further ado, here is our top 10 list of the sludgiest political figures in the last two weeks.
10. DIANNE FEINSTEIN, California Democratic U.S. senator

Feinstein signed a pledge to "not knowingly accept any contributions over $200 from the PACs, executives, or front groups of fossil fuel companies." But she later accepted campaign contributions from the PACs of Tesoro Petroleum and Phillips 66. After Oil Change International called attention her broken pledge, Feinstein announced she'll return the donations. (Oil Change International)

In December, when Sludge broke the news that Texas Rep. Beto O'Rourke had broken this pledge dozens of times, O'Rourke's team did not respond to our inquiries and did not return any of the donations. Oil Change took him off the pledge.

9. ROB BISHOP, Utah Republican U.S. representative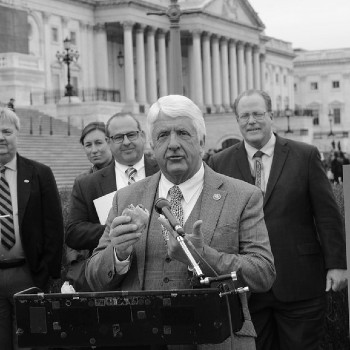 Bishop railed against the Green New Deal this week, chomping down on a hamburger during a press conference—a reference to the Green New Deal's goal of downsizing the cattle industry, which produces an enormous amount of greenhouse gases. Welp, as Alex Kaufman points out, the oil and gas industry is by far Bishop's top campaign-contributing industry over the course of his lengthy career. Makes you think.

8. KIRSTEN GILLIBRAND, New York Democratic U.S. senator and 2020 presidential candidate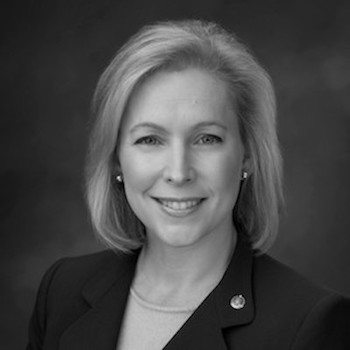 In the last few years, Gillibrand has shed her former moderate persona to become a vocal proponent of progressive policies like the Green New Deal, abolishing ICE, and rejecting corporate PAC money. But glimmers of her old self show through from time to time. It turns out that Gillibrand will attend a big-dollar fundraiser hosted by Pfizer executive and major Democratic Party donor Sally Susman. Tickets (campaign donations) cost between $1,000 and $2,700. (CNBC)

7. LAUREN CRAWFORD SHAVER, former director of expansion state programs for Hillary for America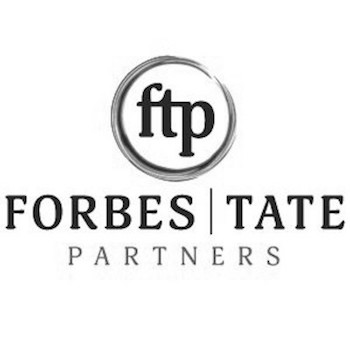 After working on Hillary Clinton's presidential campaign in 2016, Shaver joined lobbying firm Forbes Tate, which is registered to lobby the federal government on behalf of a host of health care and pharmaceutical companies and trade groups, including Abbott Labs, Amgen, PhRMA, and Northport Health Services.

Shaver is also executive director of a new coalition of lobbyists set on killing Medicare for All, something that Clinton said will "never, ever" happen. (New York Times)

6. BRAD SCHNEIDER, Illinois Democratic representative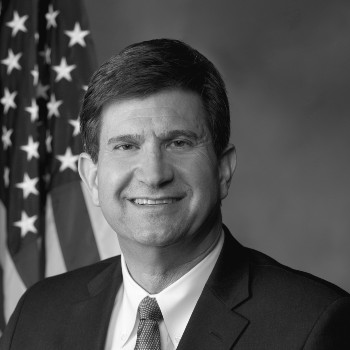 While Schneider sits on the Health subcommittee of the powerful House Ways and Means Committee, his wife, who works for a company that offers health insurance, is making six-figure stock trades in the health industry. You might call this a pretty major conflict of interest.

Check out the details at Sludge.

5. WILLIAM HAPPER, National Security Council senior director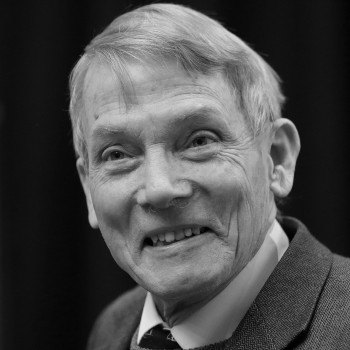 Because the White House climate report acknowledged the impending doom Earth will face if we don't take drastic action immediately, the climate change deniers in the executive branch plan to create an alternate panel that will challenge the White House's own findings. The guy who thought up the original version of this plan, Happer, led a Koch-funded, climate change-denying CO2 Coalition, where he promoted the bogus claim that carbon dioxide actually makes an "important contribution…to our lives and the economy" before joining the NSC. (Washington Post)

4. JOE CROWLEY, former Democratic New York U.S. representative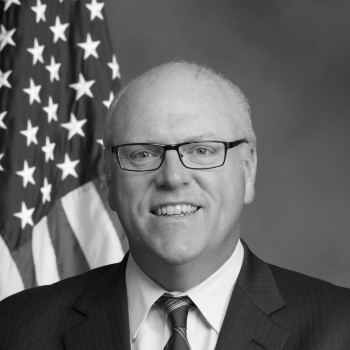 Hoo boy. Alexandria Ocasio-Cortez knocked off the powerful Crowley in 2018, saying he was too indebted to corporations to represent the Bronx and Queens, and Crowley didn't waste any time proving her right. In the two months since he left Congress, Crowley has already joined a corporate lobbying firm and signed on to lead a campaign for the Bipartisan Policy Center that could benefit Shell Oil, one of his firm's lobbying clients.

3. WILBUR ROSS, Secretary of Commerce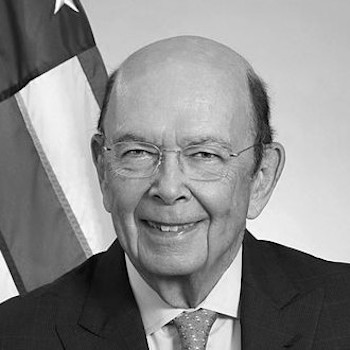 Our commerce secretary has been consistently dishonest about his substantial financial holdings and may have misled congressional committees about his compliance with ethics laws. The Office of Government Ethics refused to certify Ross' 2018 financial disclosure last week because Ross claimed he had divested BankUnited stock before he actually sold it.

Ross' shady financials and noncompliance raise the question: Did he make decisions as commerce secretary that increased his net worth? (Center for Public Integrity)

2. BROOKE APPLETON, corn-lobbyist-turned-USDA-official-turned-corn-lobbyist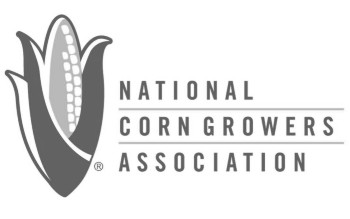 When Appleton was appointed to work for the Department of Agriculture, she had to get an ethics waiver from the White House to work on the same issues she had just lobbied the department on for the National Corn Growers Association. I reported on her and a few other food industry lobbyists who joined Sonny Perdue's agency to create policy that would affect their former clients.

After less than two years on the job, Appleton is going back to the Corn Growers to lobby her recent colleagues at the USDA. That's one heck of a revolving door!

Check out our investigation into two other agriculture industry lobbyists—from the corn syrup and grocery lobbies—and their work at the USDA.

1. DONALD TRUMP, President of the United States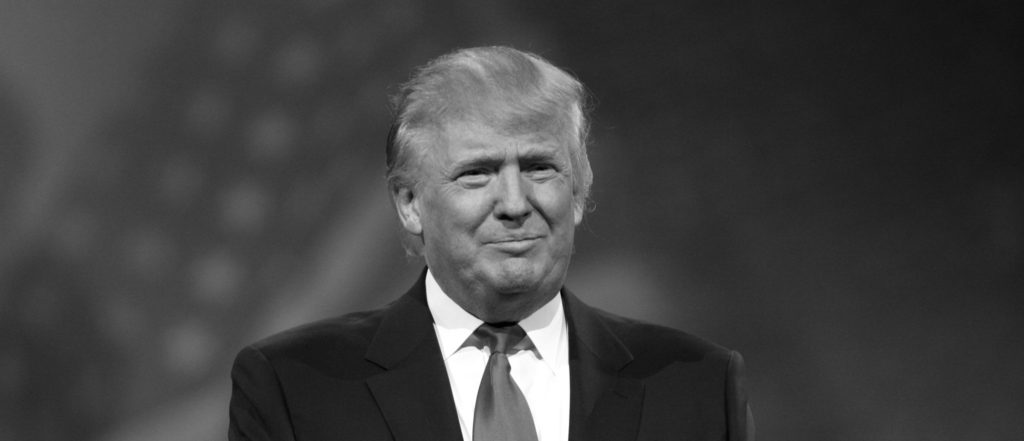 With the revelation that Trump ordered his chief of staff to grant his son-in-law, Jared Kushner, a top-secret security clearance despite concerns from White House officials and the CIA and the FBI, it's hard not to put him at No. 1, something I imagine will happen again. And again.

Oh, and Trump lied about it. So did Ivanka.

Kushner repeatedly omitted details in his financial disclosure reports. He has business ties to foreign investors and governments. He initially failed to report contacts he's had with foreigners in his security clearance application. Nothing to see here, folks. (New York Times)