STOCK TICKER: Wife of Rep on Health Subcommittee Is Trading Health Stocks
As Illinois Democratic Rep. Bradley Schneider helps craft health care legislation, his wealthy wife has been buying and selling investments in health care companies.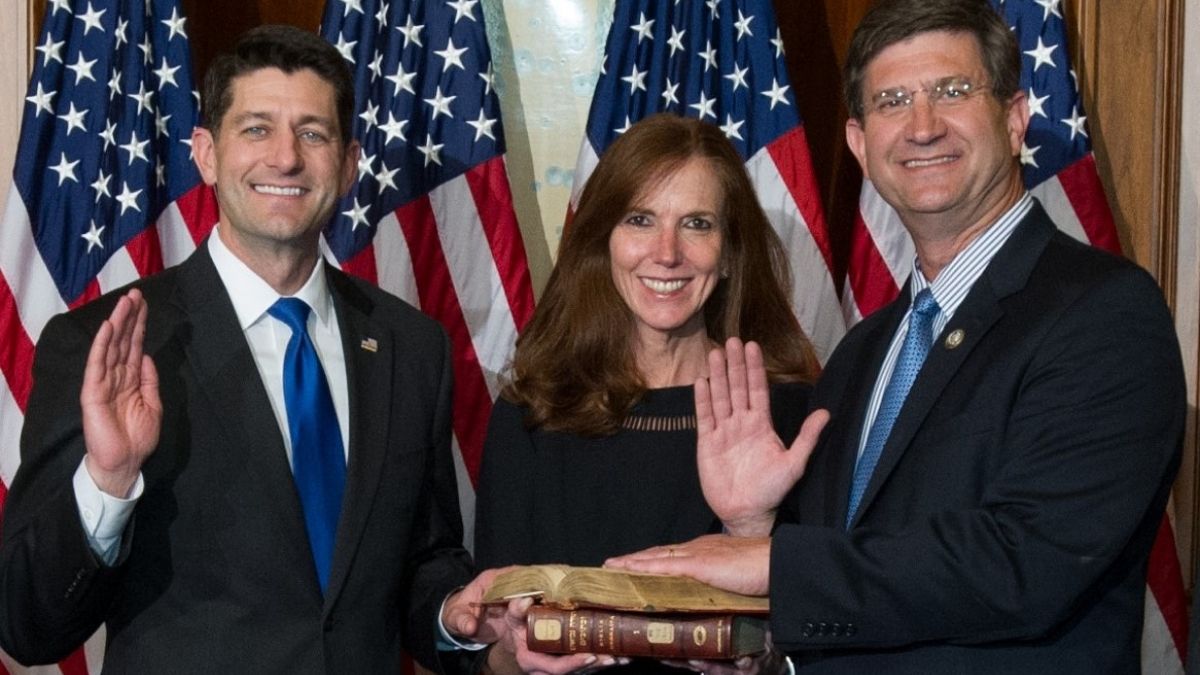 Rep. Bradley Schneider's campaign website states, "Our top priority must be working to bring quality, affordable health care to all Americans, while constantly seeking economies and efficiencies to bring down the overall costs of the health care system." He helped pass the Affordable Care Act and later defended it against Republican attacks. And, he adds, "I worked to eliminate taxes that stand in the way of much needed technological innovation."

A member of the House Ways and Means Committee's Health subcommittee, Schneider has more power than most members of Congress to impact tax and other revenue-raising issues relating to the ACA, Medicare drug prices, Medicaid, and many other aspects of the health care system. At the same time, his wife is heavily invested in several companies in the health care industry, raising a potential conflict of interest for the representative.

Julie Dann, Schneider's wife, is a senior vice president at Alliant/Mesirow Insurance Services, which offers "individual health and Medicare supplements." Mesirow Financial bought her family's private insurance company, Dann Insurance, in 2006, and Mesirow sold its insurance division to Alliant Insurance Services in 2016.

Alliant/Mesirow is part of Alliant's insurance brokerage, which has a health care division, Alliant Healthcare Services. Alliant has its own health insurance company, and has several other health-related operations. Dann has an ownership interest in Alliant Holdings LP worth between $250,001 and $500,000, according to Schneider's 2017 financial disclosure.

The 2017 disclosure also includes Dann's ownership of between $250,001 and $500,000 worth of stock in Thermo Fisher Scientific, a biotechnology product company that owns medical device subsidiaries, such as Accumed. The disclosure does not account for periodic transactions that took place that year: Dann's purchase of between $100,001 and $250,000 worth of stock in DexCom, which produces glucose monitoring devices for diabetes management, and her purchase of between $15,001 and 50,000 worth of stock in telemedicine company Teladoc.

Since 2017, Dann has bought and sold stock in other companies in the health care industry, including Laboratory Corporation of America Holdings (she bought and then sold between $250,001 and $500,000 worth of stock) and Teladoc (she bought $100,001 and $250,000 worth of stock).

Most recently, in February 2019, Dann bought between $250,001 and $500,000 worth of stock in AptarGroup, which manufactures dispensers for pharmaceutical products, and sold between $250,001 and $500,000 worth of stock in medical device company ResMed, which she had purchased in 2018.

Schneider himself owns between $15,001 and $50,000 in Medical Related Investment, LLC, which has an interest in a company that operates "regional freestanding MRI centers."

Between 2012 and 2014, Schneider was reluctant to release his tax returns because of his wife's significant financial holdings, according to Crain's. The Center for Responsive Politics estimates that Schneider's net worth as of 2015 was nearly $30 million.

The congressional office of Schneider did not return Sludge's request for comment.

Schneider, a member of the moderate Blue Dog Caucus and one of the most bipartisan representatives in the House, is not the only representative on a health committee with family investments in the industry. The spouse of Rep. Katherine Clark (D-Mass.), who is a member of the Labor, Health and Human Services, Education, and Related Agencies subcommittee of the House Appropriations Committee, purchased between $2,002 and $30,000 in Medronic, the world's largest medical device company, in late January.
---
Related:
---