'Medicare for All' Skeptic Richard Neal Can Block Progressive Health Care Bills From His New Committee Perch
Neal has taken millions from the health care industry, and now it's time to deliver.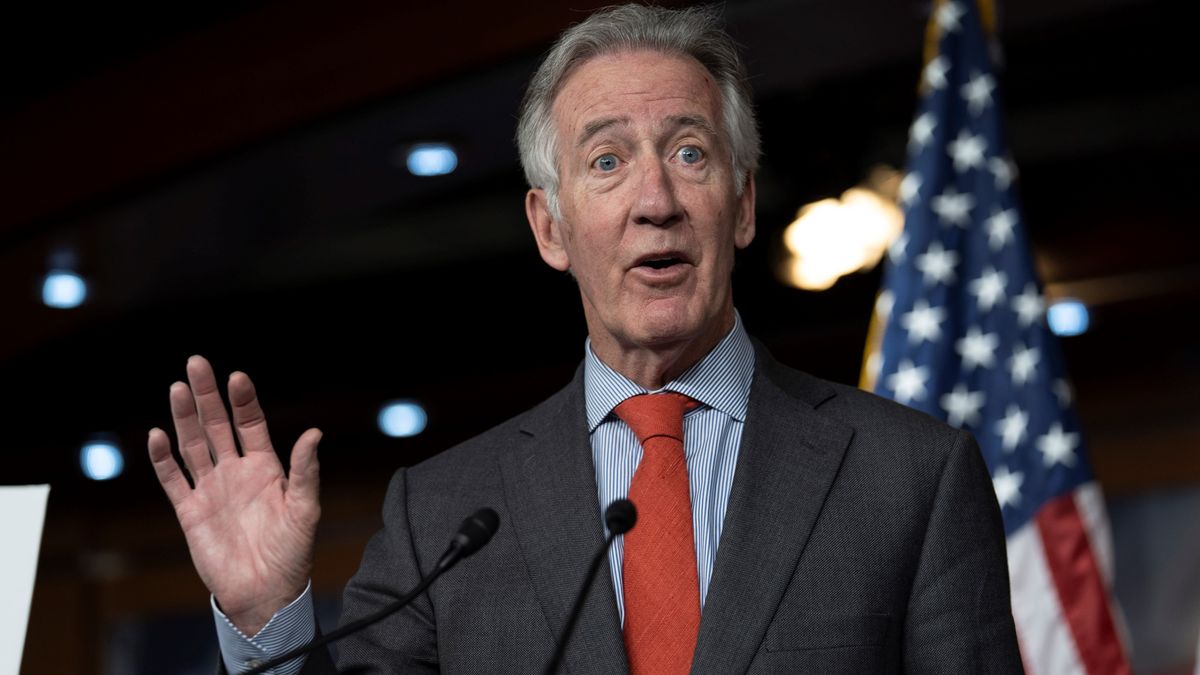 When Richard Neal arrives in Washington next January for the 116th Congress, he'll be the chairman of the powerful House Way and Means Committee.

"I will be unyielding in my defense of Social Security, Medicare and Medicaid," Neal said on Nov. 7, one day after an election that swept 41 new Democrats into the House.

But the congressman's moves over the last month indicate that protecting those revered social services will come at a price—not moving forward with social programs that could make single-payer health care a reality in the near future.

In August, Neal said he didn't think universal health care is a "realistic" goal for the incoming Congress and instead endorsed incremental change of the health care system. In comments to the editorial board of the Hampshire Gazette, Neal said that people calling for a single-payer system would never be satisfied and needed to calm down. Protecting the Affordable Care Act, the congressman said, should be the priority—universal health care can wait.

"I think that there is an approach that is a little more incremental in nature," said Neal.
As head of the House Ways and Means Committee, Neal will have near total control over what tax-related policies come to the House floor, including legislation that would create a Medicare for All health care system. Having Neal at the helm of the committee, rather than a more progressive member, makes it much less likely that the House of Representatives will vote on universal health care measures.

The Ways and Means Committee writes tax laws and controls how the government raises revenue through a number of schemes, including tariffs. By setting revenue levels and sources, the committee has a major impact on spending for the federal government, making Ways and Means one of the most powerful committees in Congress.
Over his two-decade career in the House, Neal has relied on support from the health care industry, receiving $950,000 from health professionals and associations and $750,000 from the pharmaceutical industry, according to data compiled by the Center for Responsive Politics. Neal also received $2.4 million from the insurance industry, which includes health insurers amongst other types of insurance companies, more than any other member of the incoming 116th Congress.

In the 2017-18 election cycle, insurance and pharmaceutical PACs alone combined to deliver a mammoth $546,000 to the congressman, who faced a primary challenge from progressive lawyer Tahirah Wadud. Neal won by a margin of 40 percentage points and ran unopposed in the general election.

Neal raised nearly $1.5 million more in the 2017-18 election cycle than the average Democratic House member. PACs made up just over 75 percent of the total $3,130,248 Neal pulled in during the 2017-18 cycle, with almost a third of that money coming from PACs and individuals in the health care industry.
The revolving door is spinning, too: Neal's former Chief of Staff Ann Jablon is today a lobbyist with Capitol Counsel, a firm with ties to health care industry titans and major military contractors. Jablon lobbies Congress for health interests including Blue Cross Blue Shield licensee Health Care Services Corporation, pharmaceutical company Merck, and the American Health Care Association.
Unlike the majority of House Democrats, Neal has never signed on as a cosponsor of H.R. 676, a Medicare for All bill that has been introduced in the House every session since 2003.

In his interview with the Hampshire Daily Gazette, Neal said one of his health care priorities would be bringing back the tax penalty related to the individual mandate requiring all people to purchase or otherwise have health insurance.

The insurance industry opposed the repeal of the individual mandate tax that was passed in 2017.

Kneecapping Progressives

Alongside Minority Leader Nancy Pelosi, Neal has proposed changing House rules in the next Congress regarding tax increases on the bottom 80 percent of American income earners. The change seems like a benefit for most Americans at first glance—it's detailed in the Democratic incoming majority's proposal as part of the "Restore the People's Voice" section—but, by making it more difficult for the federal government to raise revenue, it would have the practical effect of making socially progressive legislation nearly impossible to fund.

The House already has a supermajority requirement to raise taxes, and Neal and Pelosi's rule change appears to make that requirement a little less onerous by only requiring a supermajority override vote if taxes are increased on the bottom 80 percent of earners in the country. Increasing taxes on the wealthiest Americans could be done by a simple majority under the new rule, opening up the possibility of funding programs purely through taxing the rich.

But in reality the rule would make it nearly impossible to pass universal programs like Medicare for All or free college, because a middle class tax increase would also be necessary to fund them. Despite the fact that any rise in taxes on lower- and middle-income Americans would be negligible, and indeed that the majority of Americans would save money in the long run, such an increase would require two-thirds support in the House—a virtual veto on any progressive legislation.

Supermajority tax increase rules, which can be traced back to model bills from the conservative American Legislative Exchange Council, have been used in state legislatures across the country to stymie progressive change.

Neal's push to use House rules to constrain change means that even before the 116th Congress is seated in January, the congressman is already flexing his legislative muscle in a way that will benefit his donors.
UPDATE: Neal's spokesperson, William Tranghese, declined to respond to a question about whether the congressman would use his position to stop progressive health care legislation, but he did email a response to a question about the supermajority rule:
"The 3/5 majority provision is just one of many provisions that will reportedly make up the Democrats House rules package next year. Also included is a return to 'regular order' in the House, which Congressman Neal has long believed is the proper way to legislate. No large legislative package is ever perfect, but Mr. Neal always assesses whether there is more good than bad. While the rules package is not final and is still subject to change, he does believe that certain aspects of the package, like a return to regular order, will allow for more thoughtful legislating."
---
Related: