Cuomo Campaign Bolstered by Puerto Rico Bondholders Causing Austerity in the Territory
New York Gov. Andrew Cuomo is in Puerto Rico this week to help rebuilding efforts. But his reelection campaign has accepted five-figure donations from top financial executives whose firms' demands have led to austerity measures there.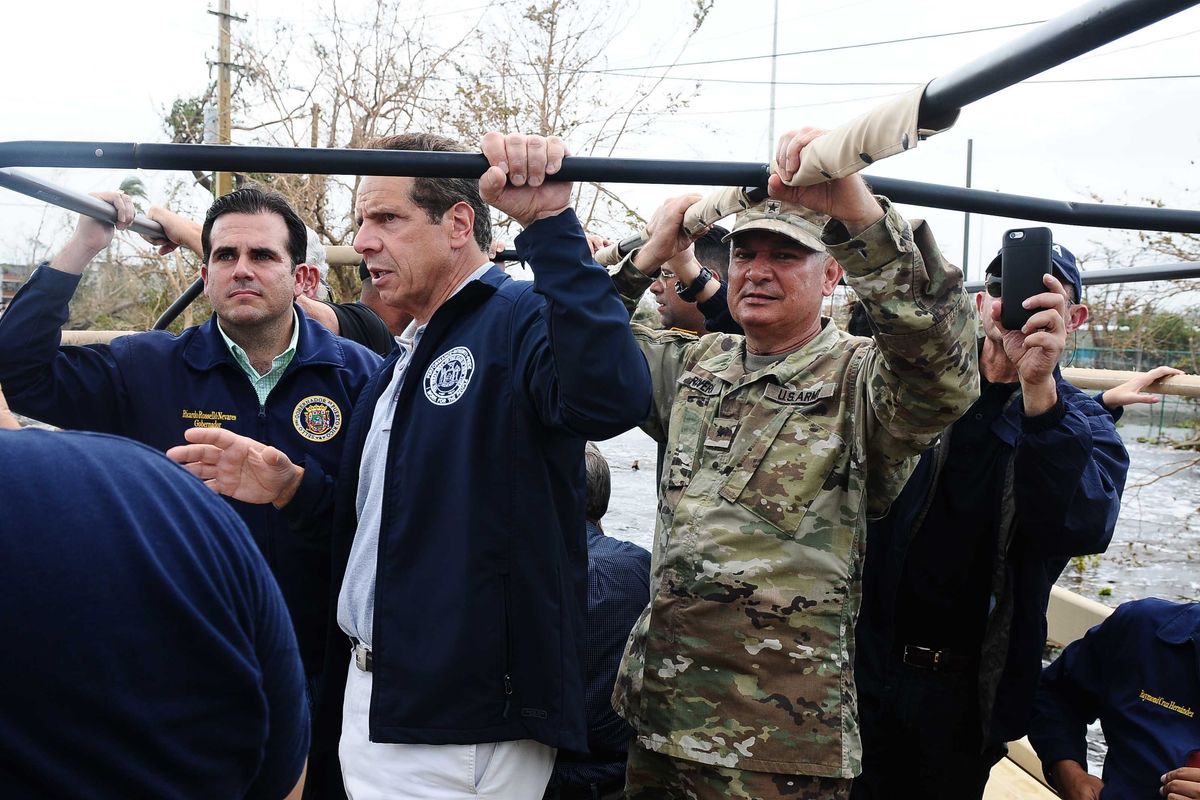 As New York Gov. Andrew Cuomo makes his fifth trip to Puerto Rico since Hurricane Maria devastated the island in September 2017, he is running a reelection campaign that has accepted large donations from billionaire financial executives whose firms are heavily invested in Puerto Rican bonds and are imposing stiff austerity measures there.

Since 2015, the Cuomo campaign has accepted close to $235,000 from several fund managers who currently hold or formerly held Puerto Rican bonds, and from their spouses, according to Sludge's analysis. While that total is a small fraction of the roughly $35.1 million raised by the campaign during this election cycle, critics say it represents a conflict of interest for a governor who claims to have Puerto Rico's best interests in mind.

In recent years, Wall Street vulture funds have bought up distressed debt in Puerto Rico, hoping to score big contracted payouts through legal settlements that force the island to pay them back. Austerity measures, created so that Puerto Rico can pay back its creditors, have hampered vital recovery efforts in the U.S. territory.
"You can't support Puerto Rico while supporting or accepting money from people that are in many ways hurting the people on the island." — Julio López Varona, Center for Popular Democracy
Puerto Rico's unelected fiscal control board, created by Congress in 2016, released austerity plans in April that included a 10 percent average cut to Puerto Rico's pension system, consolidation of state agencies, and cutting sick leave and vacation pay in half for government workers. In June, the board announced that it will eliminate a $25 million university scholarship fund and cut a $50 million annual fund for Hurricane Maria recovery.
The Donors

In October 2015, Elizabeth Strickler made a $16,500 donation to Cuomo's campaign. Her husband, Mark Gallogly, is cofounder of private investment firm Centerbridge Partners. Centerbridge owns SV Credit, which held $390 million worth of Puerto Rico's Employees Retirement System (ERS) bonds in August 2017 and is part of the bondholder group ERS Secured Creditors.

Also part of ERS Secured Creditors is Oaktree Capital Management, an investment fund that owns $410 million in ERS bonds. Howard Marks, co-chairman of Oaktree, and his wife, Nancy Marks, each contributed $5,000 to the Cuomo campaign in July 2015. According to Forbes, Marks is worth $2 billion.

Recently, a federal judge ruled in favor of Oaktree and other ERS bondholders, maintaining the U.S. government's liability for bondholder losses. Collectively, the ERS Secured Creditors own $2 billion in ERS bonds.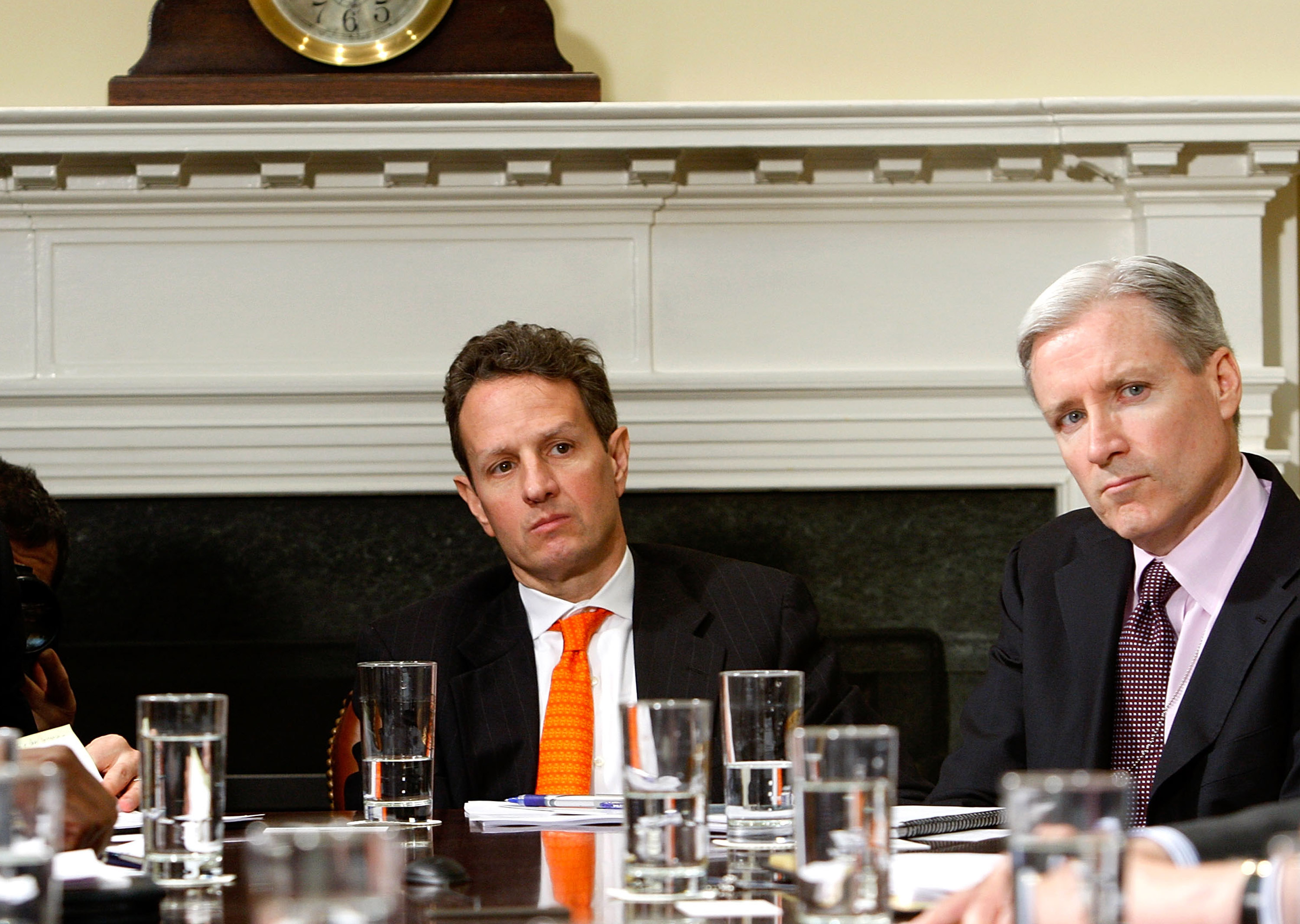 Other Puerto Rico bondholders who have donated to the Cuomo campaign include:

Curtis Schenker, CEO of Scoggin Capital Management, donated $10,200 to the Cuomo reelection effort from 2015 to 2017. In mid-2017, Scoggin held sales tax-backed bonds issued by the Puerto Rico Sales Tax Financing Corporation (COFINA) worth $60 million.
Tudor Investment Corporation manager Paul Tudor Jones, who is worth $4.5 billion, donated $60,000 to Cuomo's campaign from 2015 to 2017. Jones' firm is a part-owner of Stone Lion Capital, was previously party to a bankruptcy proceeding under the Puerto Rico Oversight, Management, and Economic Stability Act of 2016 (PROMESA), but dropped its complaint in late 2017. It's unclear if the firm maintained its debt holdings.
Hedge fund manager John Paulson, currently worth $6.2 billion, previously held Puerto Rico bonds. Paulson donated $15,000 to the Cuomo campaign in March 2016.
Daniel Loeb, a hedge fund manager and charter school backer worth $3.2 billion, manages Third Point, which held Puerto Rican bonds in 2014. He and his wife Margaret Munzer Loeb each donated $44,000 to the Cuomo campaign in 2015.
Glenn Dubin, co-founder of Highbridge Capital Management and worth $2 billion, donated $35,000 to Cuomo's campaign from 2015 to 2017. In 2013 Dubin stepped down from his CEO post but remained chairman of the firm, which is a subsidiary of J.P. Morgan. The next year, Highbridge bought $10 million worth of Puerto Rico bonds. It is no longer a Puerto Rico bondholder.
Activists Push Back

In September 2015, economic justice group Hedge Clippers called on Cuomo to return campaign contributions for Puerto Rico bondholders. New York community organizations are expressing the same sentiment.

Renata Pumarol, deputy director of progressive advocacy group New York Communities for Change, which endorsed actress Cynthia Nixon for governor, told Sludge she believes the donations are hypocritical.

"If Cuomo really cared about Puerto Rico, he would not accept massive contributions from hedge fund billionaires and bondholders that helped bankrupt the island," Pumarol said. "It's that simple. Cuomo visiting Puerto Rico for quick photo ops while accepting campaign donations from financial vultures that pillaged the island is the height of hypocrisy. He should return all this toxic money immediately."

Julio López Varona, co-director of the Community Dignity Campaign at the Center for Popular Democracy, which is a partner of New York Communities for Change, told Sludge that Cuomo should return the donations.
"You can't support Puerto Rico while supporting or accepting money from people that are in many ways hurting the people on the island," Varona said. "He should actually send back those donations."
Cuomo campaign spokesperson Abbey Collins defended the governor's approach to Puerto Rican aid, which includes launching the New York Stands with Puerto Rico rebuilding effort, but did not directly address questions about the bondholders' donations.

"No governor in the country has done more to help Puerto Rico recover in the wake of Hurricane Maria than Governor Cuomo," she told Sludge. "The governor was the first plane on the ground and has traveled to the island five times, conducted a comprehensive damage assessment, deployed millions of pounds of supplies and more than a thousand personnel, including skilled utility workers to assist with power restoration…Some roll up their sleeves and get to work, others issue press releases and don't lift a finger. We'll leave it to New Yorkers to judge which is more effective."

On Monday, Nixon and former New York City Council Speaker Melissa Mark-Viverito, who is Puerto Rican, called on Cuomo to divest New York's state pension fund from hedge funds that hold Puerto Rico bonds. As of March 2017, the state was invested with several bondholders including Centerbridge Capital and Oaktree Capital.

"We cannot say that no state has done more for Puerto Rico than New York, if we are simultaneously supporting the same vulture funds that devastate the island. We have to put our money where our mouth is," said Nixon and Mark-Viverito in their joint statement.

Bronx Borough President Ruben Diaz Jr., a Cuomo ally who is Puerto Rican and joined the governor on his trip to Puerto Rico, had harsh words for Nixon in an earlier quote provided to Sludge by Collins. "No one has done more to aid the island of Puerto Rico and its people in its recovery than Governor Andrew Cuomo. Period…Cynthia Nixon is wrong to say otherwise, and her comments today betray an actual lack of knowledge on the issue."
U.S. Rep. Nydia Velázquez (D-N.Y.) tweeted on June 8, "Gov Cuomo has been a steadfast champion of the Island – before and especially after #Maria."