Financial Services Dem Buys and Sells Finance Stocks
Rep. Cindy Axne of Iowa, who sits on the Financial Services Committee, and her spouse are in the habit of picking up shares in financial services companies.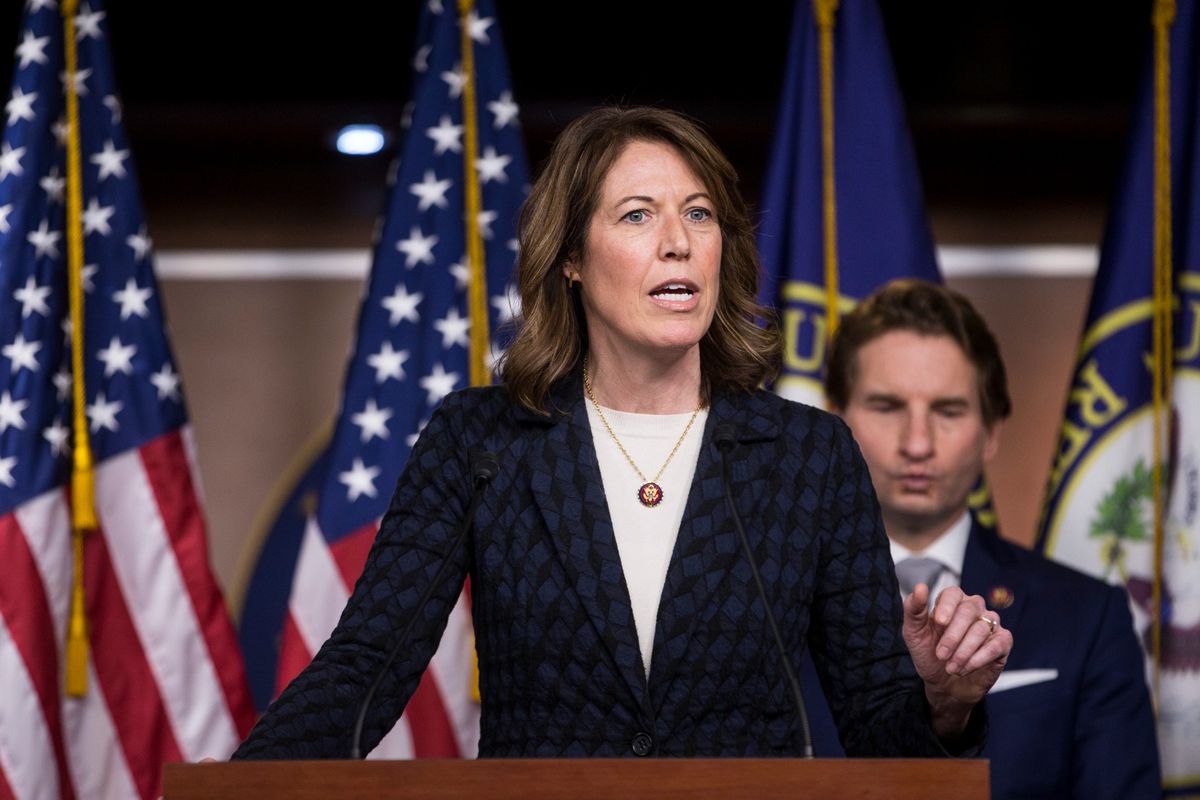 A Democratic member of the House Financial Services Committee and her spouse have been busy buying and selling stocks in financial services companies.
Second-term Rep. Cindy Axne (D-Iowa) filed a disclosure yesterday with the House Clerk reporting that in November she and her spouse John purchased up to $45,000 of stock in financial technology services company Global Payments, Inc., as well as up to $30,000 in Visa stock and up to $15,000 in Mastercard stock.
On Nov. 11, they together sold up to $45,000 worth of stock in Markel Corporation, a Fortune 500 holding company for insurance, reinsurance, and investment operations.
The Financial Services Committee's jurisdiction is wide-ranging, covering banks and banking, money and credit, securities and exchanges, and "insurance generally," among other areas. Axne is the vice chair of its Subcommittee on Housing, Community Development and Insurance. The congresswoman, who started and owns a small business with her husband, is also a member of the Subcommittee on Investor Protection, Entrepreneurship, and Capital Markets.
Markel Corp. reported its earnings on Nov. 1, beating estimates on that front but falling short of revenue expectations, according to a recent post by Zacks Equity Research. In the month since, its shares have lost about 9.4% of their value, underperforming the S&P 500.
Update, Dec. 9: An Axne spokesperson responded over email, "As the Congresswoman has made clear previously, she does not oversee her family's retirement or college savings accounts—which she opened more than a decade ago, long before she came to Congress. Federal law requires her to disclose the transactions in her family's retirement accounts, even though they are run by a financial advisor and she does nothing to request or approve their actions."
Axne is not a cosponsor of any of the three bills introduced that would ban members of Congress from transacting in individual corporate securities while in office, and her office did not respond to a question about her views on the proposals. All three bills—two of which have bipartisan support—await action in the Committee on House Administration, among other committees.
So far this cycle, Axne's campaign has received over $218,000 from individuals employed in the Finance, Insurance, & Real Estate sector, according to OpenSecrets, and $36,000 from PACs in the sector, making it one of her top sources of re-election contributions.
The Axnes have not shied away from trading finance industry stocks despite the appearance of potential for insider trading resulting from her Financial Services Committee seat. Earlier this year, the couple disclosed dozens of stock trades from 2020 and 2019, including purchases of stocks in banks JP Morgan Chase, US Bancorp, and Wells Fargo. The couple also reported buying stock in financial technology company SS&C Technologies and insurance company Progressive. These stock purchases were disclosed far later than the 45-day period that federal law gives members of Congress for reporting their financial transactions.
---
Read more: