Republicans Haven't Always Been Against Lifting the Debt Limit
An analysis of past votes shows Senate Republicans have provided the majority of votes to lift the debt limit during Republican administrations.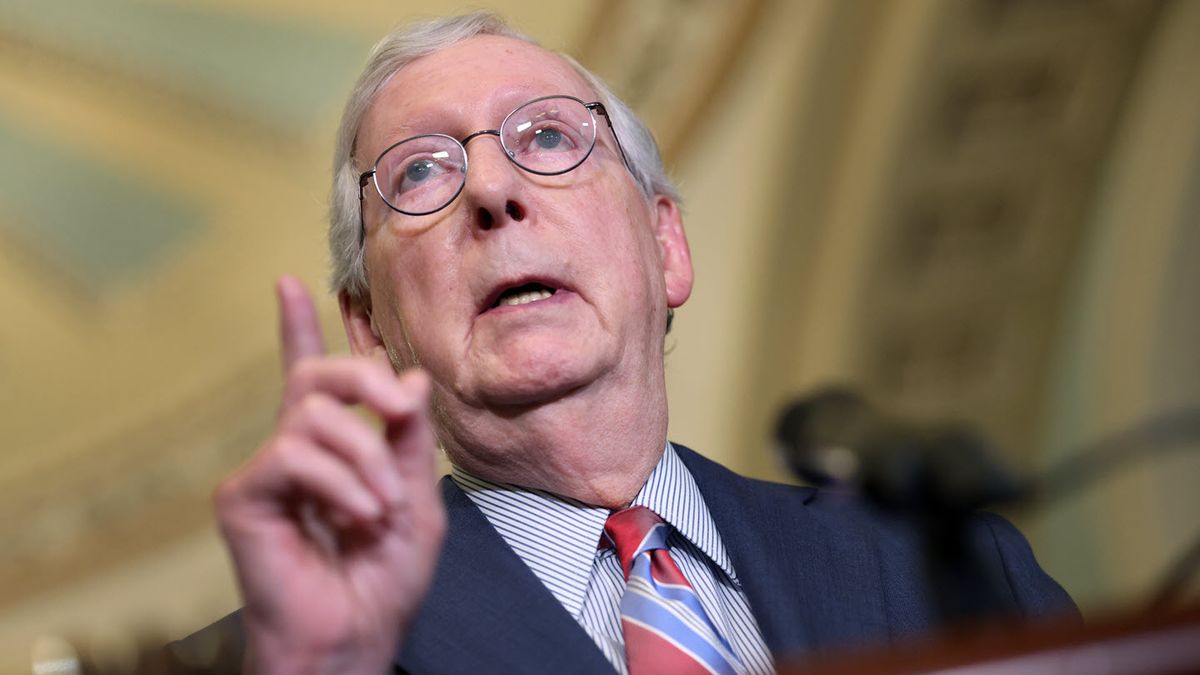 Senate Republicans this afternoon are expected to unanimously vote to block a bill to fund the government and suspend the debt limit through December 2022 so the U.S. can borrow more money and continue paying its debts.
The debt limit, which has been raised through temporary extensions since 2013, was at roughly $22 trillion when the last suspension expired in 2018, and it is estimated that the new debt limit would be $30.8 trillion by December 2022. If the limit is not raised, the government may have to begin suspending payments like Social Security to temporarily meet its debt obligations. If the country defaults on the debt, it could result in a historic financial crisis, likely causing interest rates to spike and markets to crash.
"Republicans will not facilitate another reckless, partisan taxing and spending spree," Senate Majority Leader Mitch McConnell (R-Ky.) wrote on Twitter, adding that he believed Democrats should pass the debt limit suspension on their own.
Senate rules allow the majority party to use the reconciliation process to pass debt limit legislation by a bare majority of 50 votes.
Republicans haven't always been against raising the debt limit. In fact, when Republicans have been in the White House, bills to lift or suspend the debt limit have tended to get support from the majority of Senate Republicans.
During the Trump and Bush administrations, both of which contributed heavily to the debt through a combination of spending and tax revenue reductions, Senate Republicans provided an average of 37 votes for bills that either lifted or temporarily suspended the debt limit. When Democratic presidents Obama and Clinton were in the White House, the Republicans provided just 14 votes, on average, for the debt limit bills. The suspension of the debt limit was extended three times during the Trump administration, each time receiving support from a majority of the Republicans in the Senate.
The sudden drop-off in Republican support for raising the debt limit under Biden echoes what happened after Obama's inauguration. Republicans had provided an average of 39 votes for raising the debt limit under Bush, including a pre-election vote in October 2008 that was supported by 33 Republicans. The Senate's next vote to raise the debt limit took place in February 2009 and received just two Republican votes.
---
Read more Sludge news: