Biden's State Department Nominee Is a Walking, Talking Conflict of Interest
Blinken recently worked as a consultant for companies with business before the department.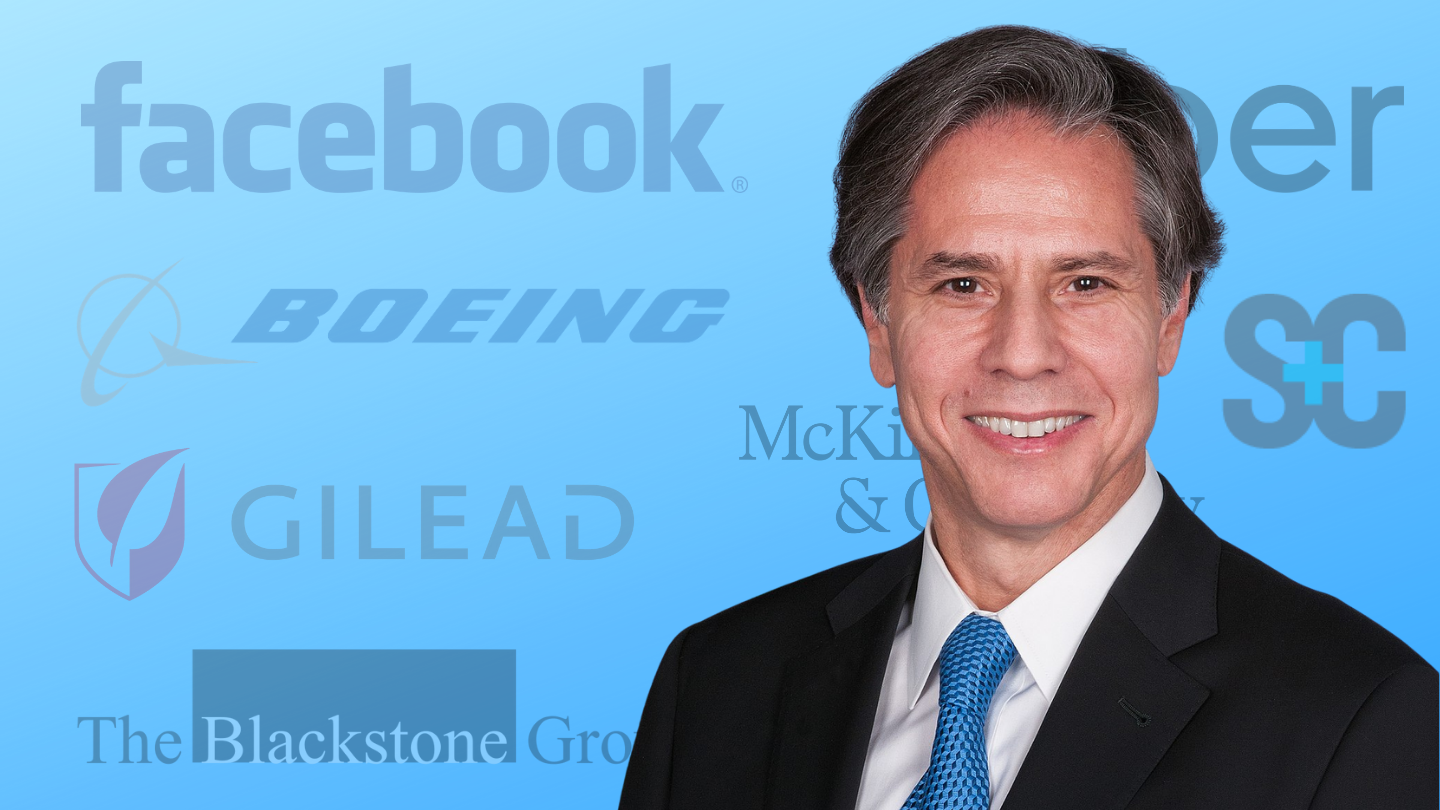 This post was authored by journalist Alex Kotch of the OptOut Media Foundation
When Trump's second Interior secretary, David Bernhardt, was #2 at the department, he had so many conflicts of interest that he carried around a card listing all the companies he was not allowed to interact with. Bernhardt had been a corporate lobbyist, representing water utilities and domestic and foreign oil and gas companies, and then worked at the Interior Department to lease as much federal land to the fossil fuel industry as he could.
President-elect Joe Biden's pick to lead the State Department, Antony Blinken, may need to carry around a similar card. Blinken, the former deputy secretary of State during the Obama administration, didn't shill for oil companies, but during his lucrative post-Obama career at WestExec Advisors, a corporate consulting firm he co-founded with other Obama alums, he has advised major corporations from a range of industries on how to work with the federal government—and land profitable contracts.
A financial disclosure that the Biden transition team surreptitiously released on New Years Eve, along with those of two other swampy nominees, reveals numerous WestExec clients that Blinken recently worked for, including multinational firms that could be impacted by the State Department's work.
WestExec paid Blinken $1.2 million over roughly two years for his work advising clients in the defense, financial, tech, telecom, and other industries, and Blinken is set to receive hundreds of thousands more in 2020 compensation from the company. The Biden transition site's bio of Blinken just happens to leave out any mention of his corporate consulting or WestExec Advisors.
Read the full post at The Brick House Cooperative.
---