GOP Reps Who Voted Against $2,000 Checks Received Millions in COVID Bailout Funds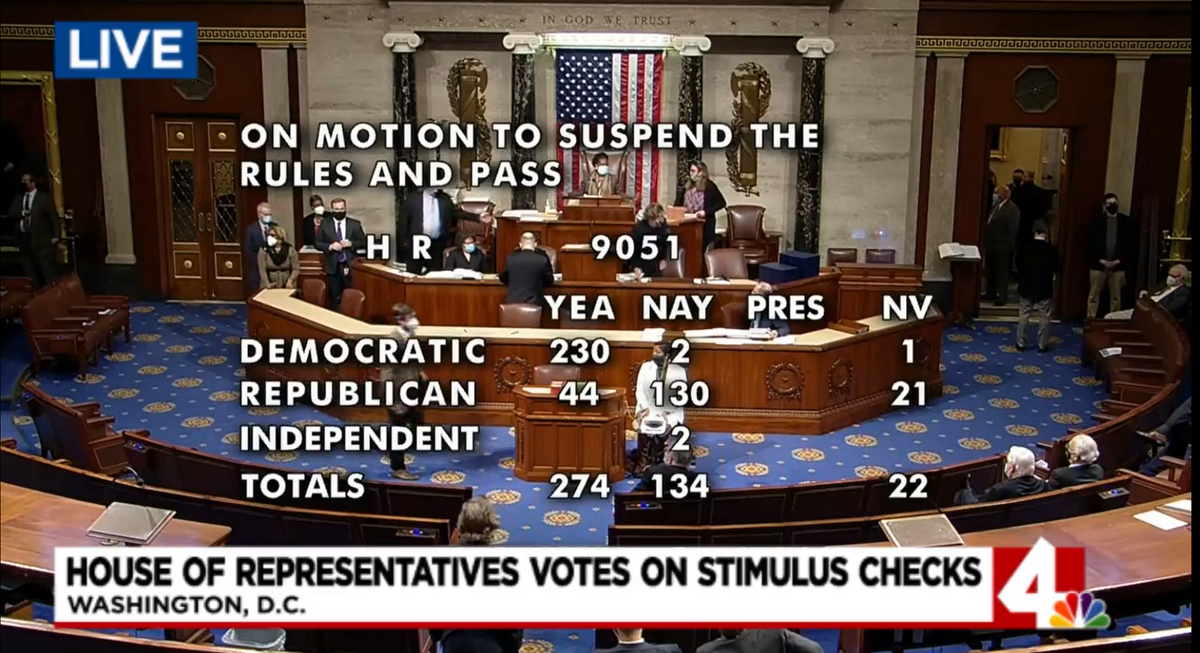 After President Trump staked out a position to the left of most congressional Democrats on the size of stimulus checks, the House of Representatives voted on Monday to replace the $600 checks they approved in the COVID relief bill on Dec. 21 with $2,000 checks. Polling from Data for Progress confirms the obvious: seventy-eight percent of likely voters support receiving bigger checks, including majorities from both parties.
Most Republicans voted against the $2,000 checks, but very few of them were willing to speak out against it publicly, as HuffPost noted. Some Republican-aligned political groups, however, did speak out. "This CASH Act will likely increase the debt significantly," wrote the Charles Koch-funded Americans for Prosperity in a key vote alert that urged reps to vote no. Club for Growth issued a similar key vote alert, writing "this legislation would add hundreds of billions of dollars to the deficit."
In the end, 130 Republicans voted against the bill, while 44 of them voted for it. Among the 130 Republicans who opposed the larger relief amount for middle-class families, 12 have themselves benefited from much larger government handouts through forgivable bailout loans taken by businesses they own or are affiliated with.
Full post at The Brick House Cooperative