Facing a Green New Deal Backer, Lipinski Gets a Boost From Oil and Gas PACs
Fossil fuel company PACs flocked to centrist Democrat Rep. Dan Lipinski after his progressive primary challenger entered the race.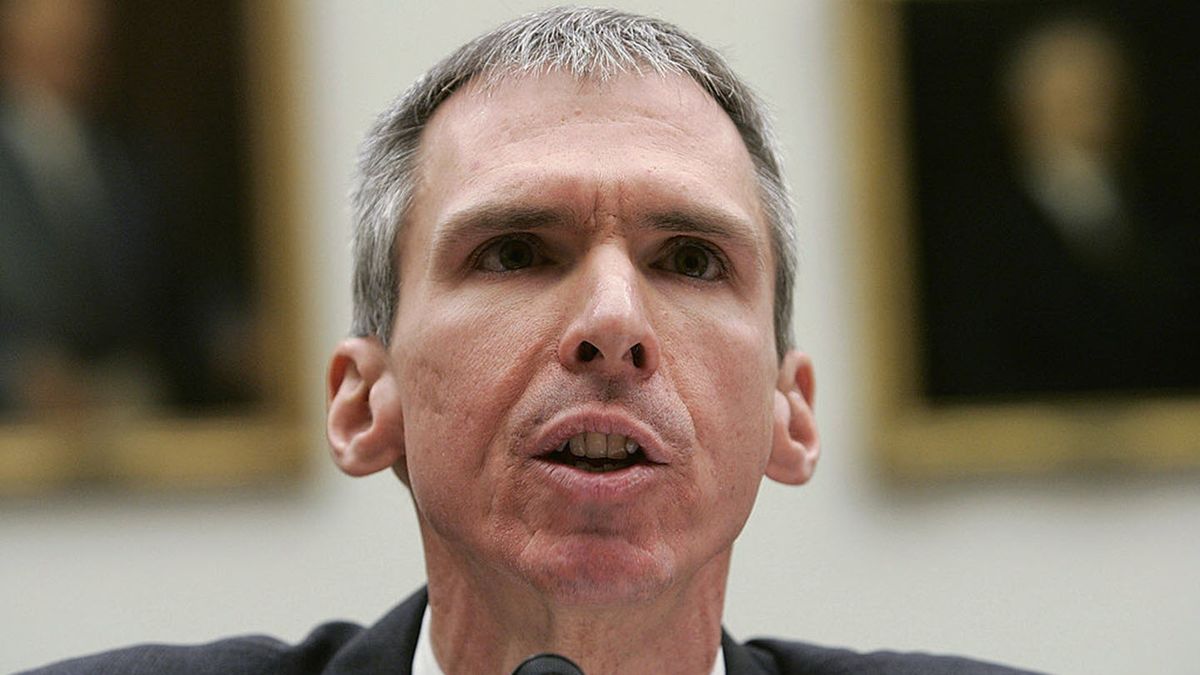 For much of his 14 years in Congress, Rep. Dan Lipinski (D-Ill.) received only a handful of campaign contributions from the oil and gas industry. But since it was announced in April that he will face a primary challenge from a progressive Democrat who backs the Green New Deal, a dozen oil and gas PACs have donated to Lipinski's campaign, most of them for the first time ever.

From April 1 to June 30, Lipinski's reelection campaign received $27,000 from PACs that represent companies and trade associations in the oil and gas industry, according to a Sludge review of second-quarter campaign finance records filed with the Federal Election Commission. Of those donors, only one—the PAC of Transcanada—has given to Lipinski's re-election campaigns in the past. The donors include gas pipeline companies like The Williams Companies ($2,500) and Magellan Midstream ($1,000), utilities that burn and sell fossil fuels like NextEra Energy ($1,000) and Pacific Gas & Electric ($1,000), and diversified oil and gas companies like National Fuel Gas ($1,000) and Phillips 66 ($2,500).
Lipinski, a member of the centrist Blue Dog Coalition, is one of the most conservative Democrats in the U.S. House and is running for re-election in a district that the Cook Political Report considers solidly Democratic heading into the 2020 elections. He is one of the only Democrats in Congress who opposes abortion, having voted to defund health care providers that offer abortions and for a national ban on abortions after 20 weeks.
Climate change is another area where Lipinski has sided with Republicans and centrist Democrats. Rather than co-sponsoring the Green New Deal with 94 of his Democratic colleagues, Lipinski supports the bipartisan Energy Innovation and Carbon Dividend Act, a carbon taxing bill that closely resembles a proposal put forth by the Climate Leadership Council, a think tank whose founding members include oil and gas giants such as ExxonMobil and ConocoPhillips. Scientists on the United Nations's Intergovernmental Panel on Climate Change have said that a carbon tax plan like the one Lipinski backs would not do enough to prevent the worst impacts of global warming.
In 2014, Lipinski was one of 31 House Democrats who voted with Republicans to approve the Keystone XL pipeline. (The PAC of the pipeline's owner, Transcanada, gave $5,000 to Lipinski's campaign last quarter.) He also voted with Republicans to allow government funds to be used for researching offshore drilling in the Eastern Gulf of Mexico Planning Area, lift the federal ban on exporting crude oil, and accelerate the approval of liquid natural gas exports applications.

In the 2020 primary, Lipinski will face a challenge from Marie Newman, a progressive who supports the Green New Deal and has signed the "No Fossil Fuel Money" pledge, meaning that she will not accept campaign contributions over $200 from PACs, lobbyists, or executives of fossil fuel companies.

"I am a vocal supporter of the Green New Deal resolution and platform because I recognize that we are near the end of the road in terms of mitigating the disastrous effects of climate change," Newman told Sludge. "If we want to leave our planet inhabitable, as we know it today, for our children and grandchildren we absolutely need comprehensive policies like the Green New Deal. Understanding climate change for what it is, a crisis, and its immediate implications for the health of our planet separate my approach to the issue from Congressman Lipinski's."
Newman ran against Lipinski in the 2018 Democratic primary and lost by 2.2 percent of the vote. In her 2020 bid she has been endorsed by progressive group Justice Democrats, Planned Parenthood, Emily's List, MoveOn, and other national organizations.
Lipinski serves on two committees with jurisdiction over the oil and gas industry: the Science, Space and Technology Subcommittee on Energy and the Transportation and Infrastructure Subcommittee on Railroads, Pipelines, and Hazardous Materials, which he chairs. As Sludge has previously reported, the Railroads, Pipelines, and Hazardous Materials subcommittee has failed in recent years to spur the agency that oversees pipeline safety to finalize safety rules, enabling gas pipeline companies like those that recently donated to Lipinski to operate thousands of miles of pipeline free from even minimum safety standards.

"Sixty-one percent of Dan Lipinski's second-quarter contributions came from corporate and special-interest PACs," Newman said. "What does that tell me? My congressman is beholden to corporate backers and values their interests more than the interests of his constituents. This is very clearly a conflict of interest."

Sludge contacted Lipinski's office to ask if it knew why the campaign received a sudden increase in oil and gas PAC contributions in the second quarter and whether it thought the contributions posed a conflict of interest for the congressman, but the office did not respond. 
---
More from Sludge: