SLUDGE REPORT: How to Profit From the Trump Presidency
Your biweekly summary of the most shameful corruption in politics.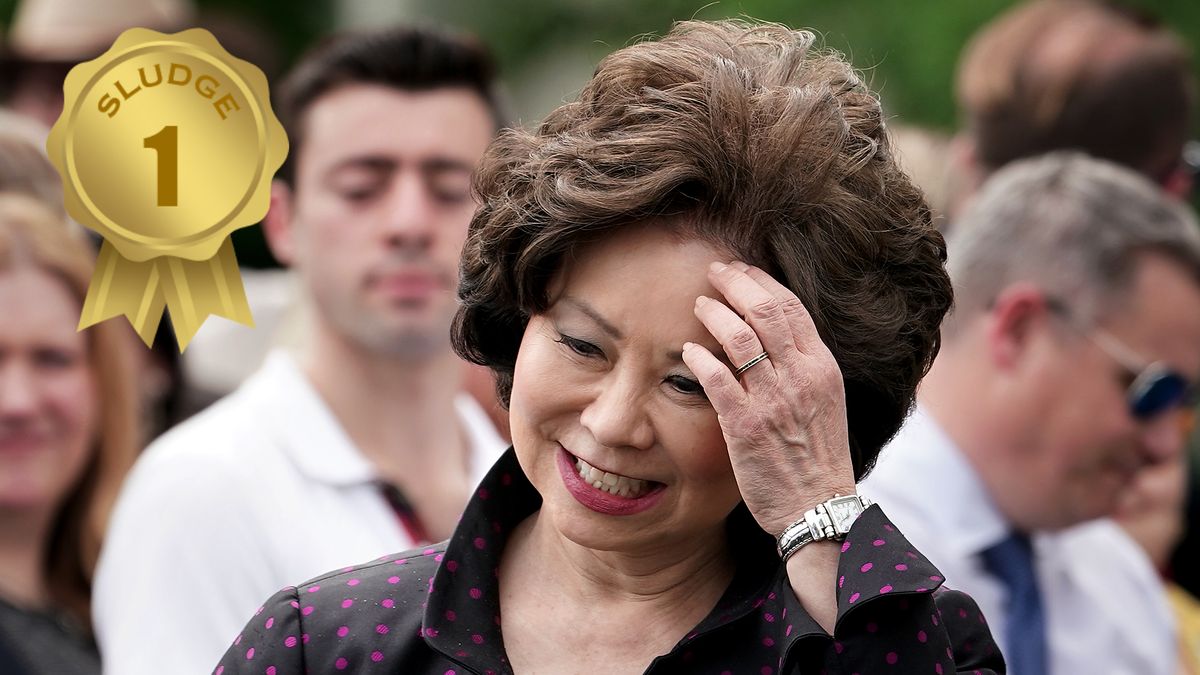 Welcome to the sixth installment of our biweekly, members-only Sludge newsletter to let you know about the sludgiest characters in politics!

I'm senior investigative reporter Alex Kotch, and I'll be hosting this SLUDGE REPORT.

At the rate the sludge is coming these days I should probably send out a SLUDGE REPORT every morning, but then I wouldn't have time to write about white nationalists from the Koch political network or Mitch McConnell's tobacco legislation. But I keep a list of all the sludge that comes my way, and each time I'm like, "Wow, it's even worse than last newsletter."

The theme of this most recent two-week period is definitely "How To Profit From the Trump Presidency." Trump himself has been happily raking in profits from his D.C. hotel and golf courses since he set foot in the White House, but many of his cronies are profiting, too—or at least trying to emulate their boss' shameless grifting.

This week, we explore just how much politics revolves around hooking up your friends with business opportunities or plum government posts, using your government jobs for personal financial gain, and selling access to powerful people.

Here are the 10 sludgiest political forces in the last two weeks.

10. Donald J. Trump, rich guy who asks for loans while being U.S. president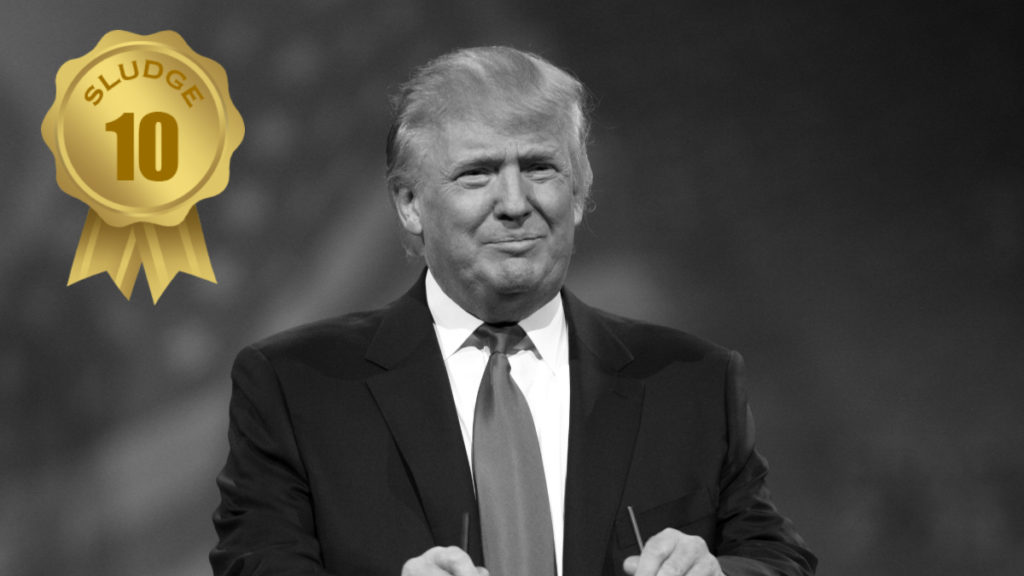 We've all been there: You own a luxury resort in Florida, and your sister owns the mansion next door. But your large adult sons really want to get their hands on that property! Oh, and you're the president of the United States. So you do what you've always been taught: There's no way you'll get preferential treatment for being president, and rich, so you just ask for a low-interest loan from an obscure bank so your sons can buy the mansion off your sister. Duh!

We learned about these transactions from Trump's 2018 financial disclosure, which came out in mid-May. The disclosure also showed that Trump made $41 million in profit from his D.C. hotel, where foreign diplomats and businesspeople pay Trump's business for access to the president and his extremely ethical underlings, located just steps from the White House. He made a similar amount from the hotel in 2017. (Mother Jones)

9. Trump Grifters…in China?

"AmeriChina cordially invites Chinese business leaders…to have a face-to-face exchange with President Trump and brief the president on your investment plans and needs."

That's what one invitation sent by Chinese firm AmeriChina to wealthy Chinese businesspeople claimed in a scheme to make money by selling access to the president. It's illegal for U.S. politicians to take contributions from foreigners, but Chinese nationals who travel to American political fundraising events could potentially make illegal donations through a "straw donor," or a U.S. citizen whom they reimburse. Foreign visitors may only attend a political fundraiser as a guest of a donor who is an American citizen or permanent resident. It's illegal for foreign visitors to reimburse the donor. (Washington Post)

8. Henry Cuellar (D-Texas), U.S. representative

Cuellar, perhaps the most conservative Democrat in the House, continues to take in campaign cash from the PAC of Koch Industries, the oil and chemicals conglomerate run by Charles Koch, one of the GOP megadonors most reviled by liberals. I reported that on April 30, Koch PAC donated $1,000 to Cuellar's campaign, adding to the nearly $40,000 the PAC has given Cuellar since 2004.

Representing Texas, the nation's biggest oil producer, Cuellar is a strong ally for the Kochs and other fossil fuel executives to have. He wasn't dubbed "Big Oil's Favorite Democrat" for nothing. Cuellar will face a primary challenge in 2020 backed by progressive groups that think a Democrat who votes with Trump over half of the time shouldn't be part of the party's House caucus.

7. Boeing shills in government

Revolving Door Project Director Jeff Hauser, in a guest op-ed, writes about how the Federal Aviation Administration, which is part of the Department of Transportation, is subservient to Boeing, the nation's second-largest defense contractor. Transportation Sec. Elaine Chao allowed the FAA to be without a permanent director for over a year as it farmed out airplane safety regulation to the companies that make the airplanes. As a result, two Boeing 737s crashed, killing 346 people. Even conservative Sen. Ted Cruz said the FAA was "captured" by Boeing.

Check out Jeff's op-ed at Sludge→

As I recounted in the last SLUDGE REPORT, Acting Defense Sec. Patrick Shanahan, whom Trump has nominated to become the permanent secretary, worked as a general manager at Boeing and is being investigated by the DoD's own inspector general for praising his former employer during discussions of government contracts while criticizing Boeing's competitors.

Of, by, and for the people, am I right?