Under Investigation for Marketing to Teens, Juul Hires a Powerful Insider in Massachusetts
Vape company Juul adds former Massachusetts Attorney General Martha Coakley to its government affairs team as current Massachusetts Attorney General, Maura Healey, goes after the company for targeting teens.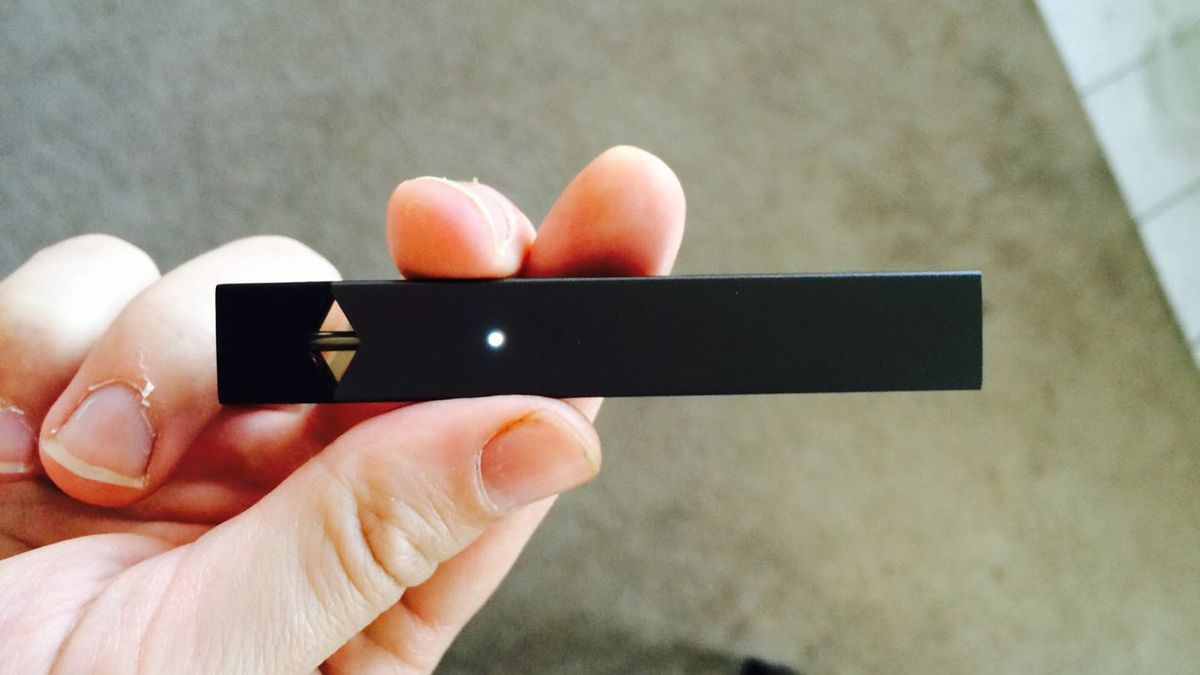 This post is authored by reporter Eoin Higgins.
Former Massachusetts Attorney General Martha Coakley is joining the government affairs team for vape company Juul, a move that comes less than a year after her successor, Maura Healey, opened an investigation into the company last July on Juul's marketing to teens.

Juul is one of a number of companies—though the primary one—being investigated by Healey's office for its advertising practices, which the attorney general believes are intentionally targeted toward minors. During her July 24, 2018, press conference announcing the beginning of the investigation, Healey called for vaping companies to do more to stop the rise of teen nicotine use.

"Just when teen cigarette use has hit a record low, juuling and vaping have become an epidemic in our schools with products that seem targeted to get young people hooked on nicotine," said Healey.

Hiring Coakley for Juul's office appears to be meant as a failsafe move against the Healey investigation. As Healey's direct predecessor, Coakley knows the players and power brokers in Massachusetts politics well.

She's also very familiar with the state's attitude towards vaping and e-cigarettes. Coakley was, in 2013, one of 40 attorneys general that signed a letter requesting the the U.S. Food and Drug Administration take action against the growing vaping market by moving "quickly to ensure that all tobacco products are tested and regulated to ensure that companies do not continue to sell or advertise to our nation's youth."

In a statement provided to Sludge, Coakley said that what she saw as Juul's role in eradicating teen use of cigarettes was what drew her to the position.

"I believe in JUUL Labs' commitment to eliminate combustible cigarettes, the number one cause of preventable death in our country, and to combat youth usage," said Coakley. "JUUL has an incredible opportunity to switch adult smokers and I look forward to working with stakeholders from the private and public sectors as we fulfill that mission and prevent youth from ever using vapor products like JUUL."
Sources at Juul told Sludge that Coakley had been working as a consultant for several months prior to her official start date in mid-April. Follow up questions on whether her role at the company would focus on Massachusetts politics were not answered, thought the company did say that Coakley "will work in the government affairs team to educate state officials, regulators and organizations on JUUL's commitment to eliminate combustible cigarettes and combat youth usage."

The company, which is valued at $38 billion, recently sold a 35% stake to the cigarette company Altria—maker of Marlboros. Juul sales have increased year by year, exploding in 2018. A 2018 study by the group Truth Initiative found that teens aged 15 to 17 were 16 times more likely to use Juul products than their 25 to 34 year-old counterparts.

"The staggering numbers being reported on youth vaping and the usage findings in our JUUL study tell the true and troubling story of e-cigarettes' pervasiveness among young people," said Truth Initiative CEO and president Robin Koval of the study. "When you consider that more than 50 percent of current JUUL users aged 15-17 use the device three or more times a month and 25.3 percent used it 10 or more times, this is not experimentation—it's a pathway to addiction."

As the expansion of its market share has increased, so has the criticism. It's not a surprise, then, that Juul has upped its spending on lobbying significantly in the past year. A report from NPR in January showed that the company "spent $750,000 on lobbying during the last three months of 2018," just $20,000 below the total it spent in the second and third quarters of the year.

The 2018 lobbying totals include payments to three large lobbying firms in Washington D.C.: Sims Strategies, which received $240,000 from Juul; S-3 Group, which was paid $100,000 by the company; and Empire Consulting Group for $60,000. The lobbyists for all three companies working on the vape company's behalf were all "revolving door" lobbyists with extensive experience working in Congress before making the jump to the private sector.

The lobbying push from the electronic cigarette maker is unsurprising. Congressional lawmakers have been eyeing the vaping industry as a target for stricter regulation in recent years with the explosion of vaping in the younger generation. And states like Massachusetts, frustrated with the slow pace of change at the federal level, are increasingly taking matters into their own hands.

Healey has been very successful in causing headaches, bad press, and large fines for the companies she goes after. Thus, said Matthew Myers, the president of anti-tobacco organization the Campaign for Tobacco-Free Kids, Coakley's hiring appears targeted against Healey's prosecution and a stopgap measure to use influence over the Massachusetts criminal justice system to undercut Healey.

"Juul is building an army of lawyers and influencers to prevent meaningful regulation across the country," Myers told The Boston Globe. "It's not a coincidence that they hired a former attorney general from Massachusetts when the current attorney general has done so much to expose their targeting of young people."

In a statement provided to Sludge by Healey's spokeswoman Jillian Fennimore, the attorney general shrugged off Coakley's new job and made clear that Healey was unconcerned with whatever lobbying muscle the company intended to bring to bear against her investigation.

"Juuling and vaping in schools has reached epidemic proportions, and our office will continue to investigate this company's role in creating this health crisis," said Fennimore. "This announcement has no impact on our efforts to keep young people healthy and safe in Massachusetts."
---
Related: