Republicans Criticizing Ilhan Omar Donated to Duncan Hunter's Islamophobic Campaigns
At least three of the Republicans calling out Omar for anti-Semitism donated to Rep. Hunter's campaign after it ran ads falsely tying his Mexican-Palestinian American opponent to Islamic terrorism.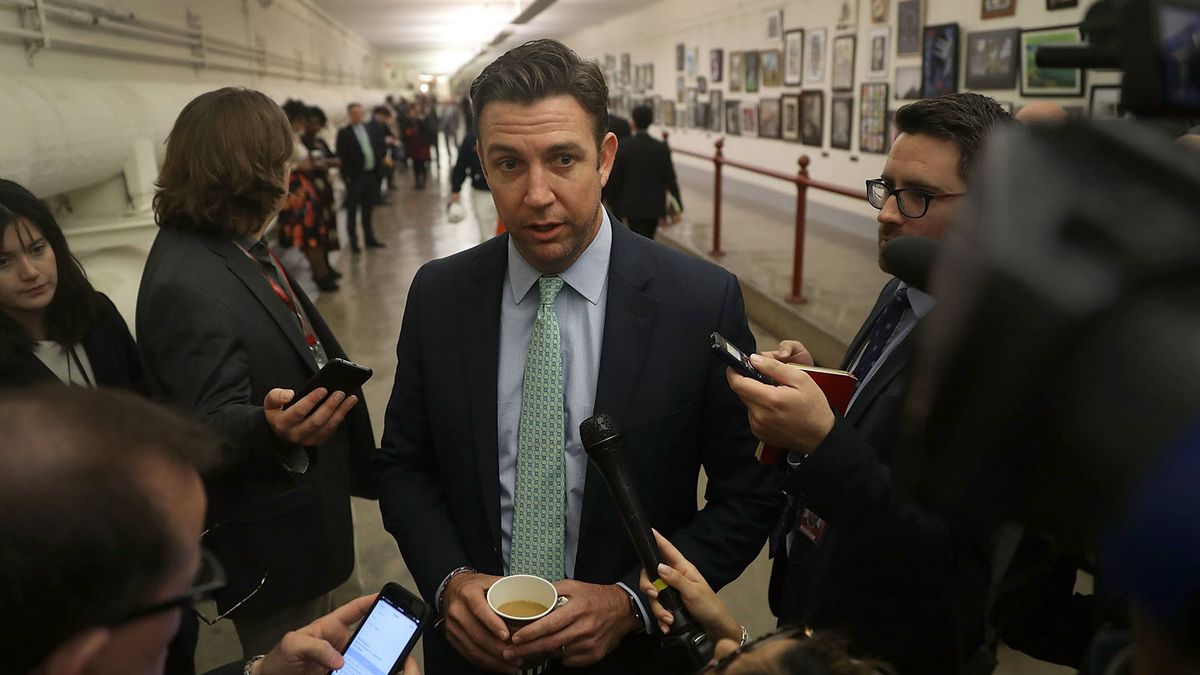 Many Republican politicians, as well as some Democrats, have accused Rep. Ilhan Omar (D-Minn.) of anti-Semitism following her tweets and statements about the influence of the pro-Israel lobby, calling on her to be formally rebuked by the House of Representatives and kicked off of committees. But some of those same Republicans recently threw their financial support behind Rep. Duncan Hunter (R-Cali.), whose 2018 re-election campaign falsely labeled his Mexican-Palestinian American opponent a national security risk with ties to terrorism.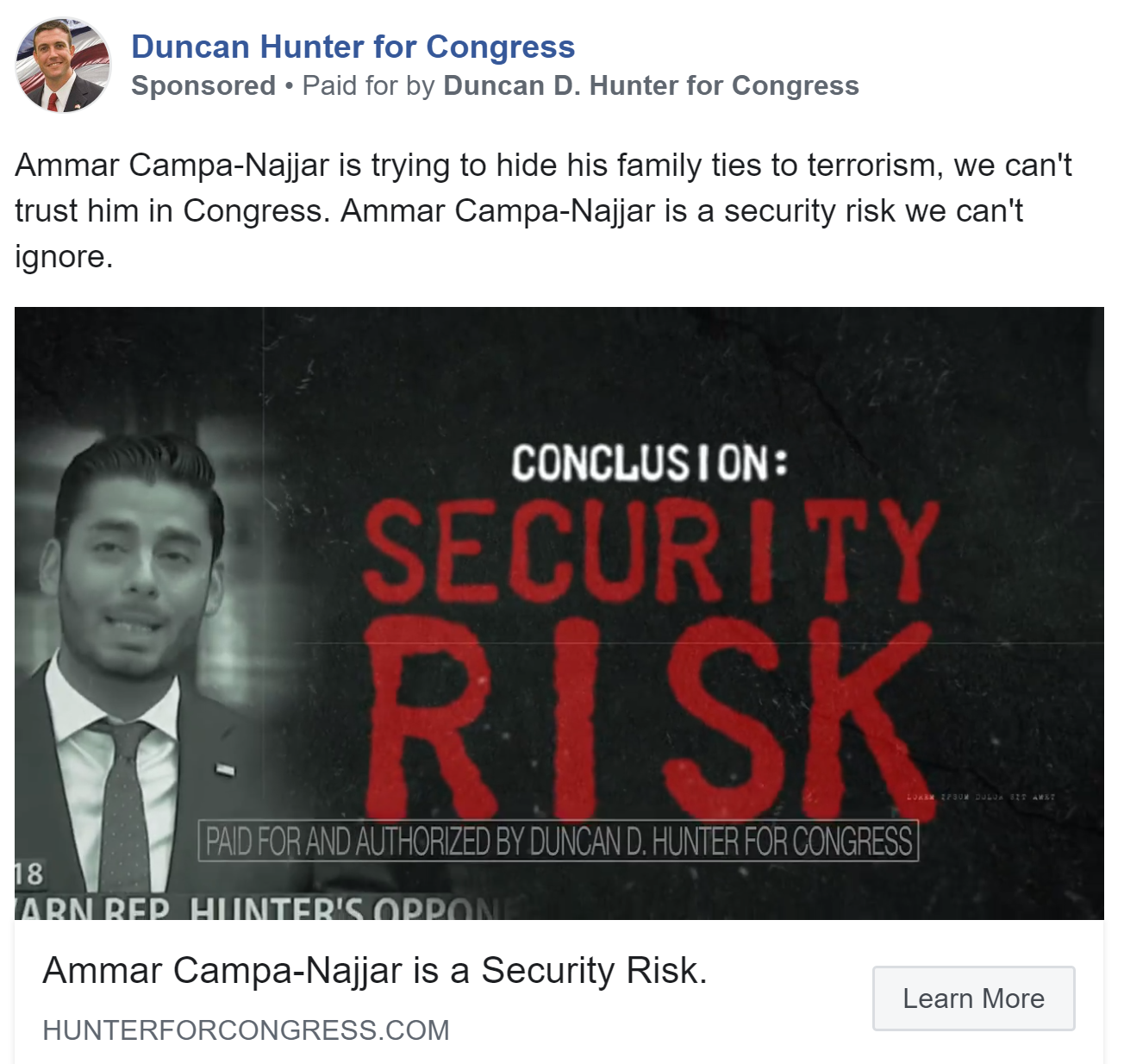 In ads that began running in September 2018, Hunter's campaign argued that his Democratic opponent, Ammar Campa-Najjar, a former White House staffer who held security clearances during the Obama administration, was "a national security risk" who was "working to infiltrate Congress" and could not be trusted with sensitive information. The ads falsely claimed that Campa-Najjar, who is a Christian and was raised in San Diego, has Islamic terrorism ties and had received funding from the Muslim Brotherhood. Politifact called that an "unsubstantiated accusation that rests on fear-mongering."
Campa-Najjar's campaign called on Republicans to condemn Hunter for his "deceptive and racist" ads. Instead, at least twenty Republicans donated to Hunter's campaign after the ads began running.

In response to news that Omar would not be kicked off the Foreign Affairs Committee, Rep. Adam Kinzinger (R-Ill.) tweeted on March 6, that "anti-Semitism has no place in this Congress or this country," adding, "We must hold ourselves to a higher standard in office."

On Oct. 12, 2018, two weeks after Hunter's campaign began running its Islamophobic attack ads, Kinzinger contributed $3,000 to Hunter's campaign through his leadership PAC on Oct. 12, 2018. Kinzinger has not spoken out against Hunter's Islamophobic ads and has not sought a refund of his leadership PAC's contributions.

Rep. Sam Graves (R-Mo.) retweeted a March 5 tweet from Rep. Steve Scalise's (R-La.) calling for Omar to be removed from the Foreign Affairs Committee. Graves' Show-Me PAC gave $2,500 to Hunter's campaign on Oct. 15, 2018. (Scalise once spoke at a white-supremacist gathering hosted by a group founded by former Klu Klux Klan leader David Duke.)
Former Arkansas governor Mike Huckabee, the father of President Trump's White House Press Secretary, has repeatedly criticized the Minnesota congresswoman, calling her "the vile anti-Semitic Omar" on Twitter and lambasting House Democrats in an op-ed for not going after Omar by name in their recent resolution condemning several forms of hate. Huck PAC, which Huckabee founded to help elect conservatives after he dropped out of the presidential race in 2008, gave $5,000 to Hunter's campaign on Oct. 15, 2018.

Omar, who came to the U.S. at age 12 as a Somalian refugee, is the first black Muslim woman to ever win a seat in the House.

Hunter, a far-right Republican who has called for the U.S.-born children of undocumented immigrants to be deported, managed to win reelection despite having been indicted in August 2018 on charges that he and his wife illegally spent more than $250,000 in campaign funds on personal expenses.
---
Related: