State Propaganda: EPA Cites Koch-Funded Article to Attack Climate Report
The energy editor of the Charles Koch-funded Daily Caller owes his career to the conservative billionaire industrialist.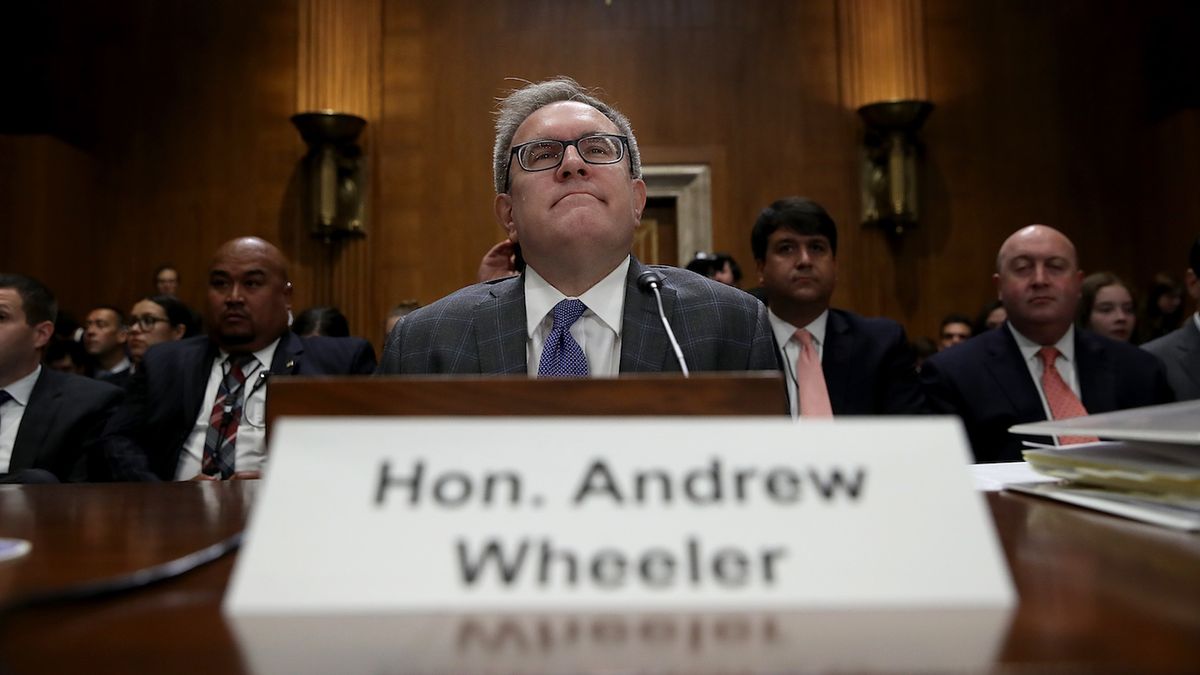 While still in college, Daily Caller energy editor Michael Bastasch began a career heavily financed by the billionaire Charles Koch, CEO of the fossil fuels, chemicals and materials conglomerate Koch Industries.

Several years later, Koch's investments appear to be paying off: In a Wednesday press release, the Environmental Protection Agency attacked the Trump administration's own grave climate assessment by citing a Bastasch article published that day. This Daily Caller piece amplified EPA Acting Director Andrew Wheeler's inaccurate speculation that former President Barack Obama directed climate scientists at the White House National Science and Technology Council to focus its National Climate Assessment on worst-case scenarios.

The recently released National Climate Assessment, the product of more than four years of work by hundreds of scientists from 13 government agencies, predicts a deadly and costly climate catastrophe unless the United States takes drastic measures immediately. How the government reacts to this assessment will likely impact Koch Industries' bottom line, since any meaningful greenhouse gas reduction plan will involve a significant decrease in fossil fuel production.

The EPA's press release, billed as a "fact check," quotes and links to the Daily Caller piece. Instead of consulting outside experts to fact check its own administration's climate report, the EPA relied on one Koch-funded journalist.

A Koch-Funded Career

During the fall semester of 2010, while a college student, Bastasch was an intern at the American Legislative Exchange Council (ALEC), a corporate bill mill that unites business lobbyists and state lawmakers who together craft conservative model legislation. Koch nonprofits have funded ALEC for some time and increased their sponsorship of the organization in 2017.

According to his LinkedIn profile, Bastasch scored a Koch-sponsored fellowship in summer 2011 from the Institute for Humane Studies, an on-campus free-market think tank at George Mason University. The fellowship appears to have funded Bastasch's work as a research associate at the Cascade Policy Institute, an anti-environmental think tank in Oregon. That fall, Bastasch was a government affairs intern at the climate change-denying Heritage Foundation, which is partially funded by the Charles Koch Foundation (CKF).

In 2012, Bastasch was part of an internship program funded by the Charles Koch Institute, another 501(c)(3) nonprofit. He joined the Daily Caller News Foundation (DCNF) in January as a researcher while wrapping up his internship at the Heritage Foundation. Bastasch became a DCNF reporter that June, and he's been there ever since.

As Sludge recently reported, CKF has been a major funder of DCNF, which provides much of the content published on The Daily Caller website. In 2016, CKF and the Charles Koch Institute combined to donate nearly $950,000 to DCNF—83 percent of its revenue that year. In 2017, per a new tax document, the Koch nonprofits increased their DCNF funding by roughly $20,000. CKF told Washington Post opinion writer Radley Balko—who previously worked at Reason, a libertarian publication partially funded by CKF—that its donations to DCNF fund fellowships for reporters with the intent "to create an incubator for young journalists with a free market bent, and to move them into mainstream journalism."

As HuffPost environmental reporter Alexander Kaufman pointed out on Twitter, Bastasch, who has been employed by DCNF for nearly seven years, published numerous articles this year defending disgraced then-EPA director Scott Pruitt.

"Make no mistake: Working for the Daily Caller is an evolution of his career as a Koch operative," wrote Kaufman.

Earther reporter Brian Kahn explained falsehoods uttered on Tuesday by White House Press Secretary Sarah Sanders, claims that were echoed by the EPA the next day. "This report is based on the most extreme model scenario, which contradicts long-established trends," claimed Sanders.

In reality, the climate assessment was based on a range of future possibilities, including worst-case and numerous other scenarios, as is the custom in these reports. The world is heading towards a worst-case scenario, many climate reports project, and including an analysis of that potential outcome is extremely important, writes Kahn.

Wheeler, a former coal industry lobbyist who has questioned the link between fossil fuels and climate change, may use this seemingly manufactured criticism of the National Climate Assessment to help manipulate how the next assessment is drafted, reported Kaufman and Sara Boboltz.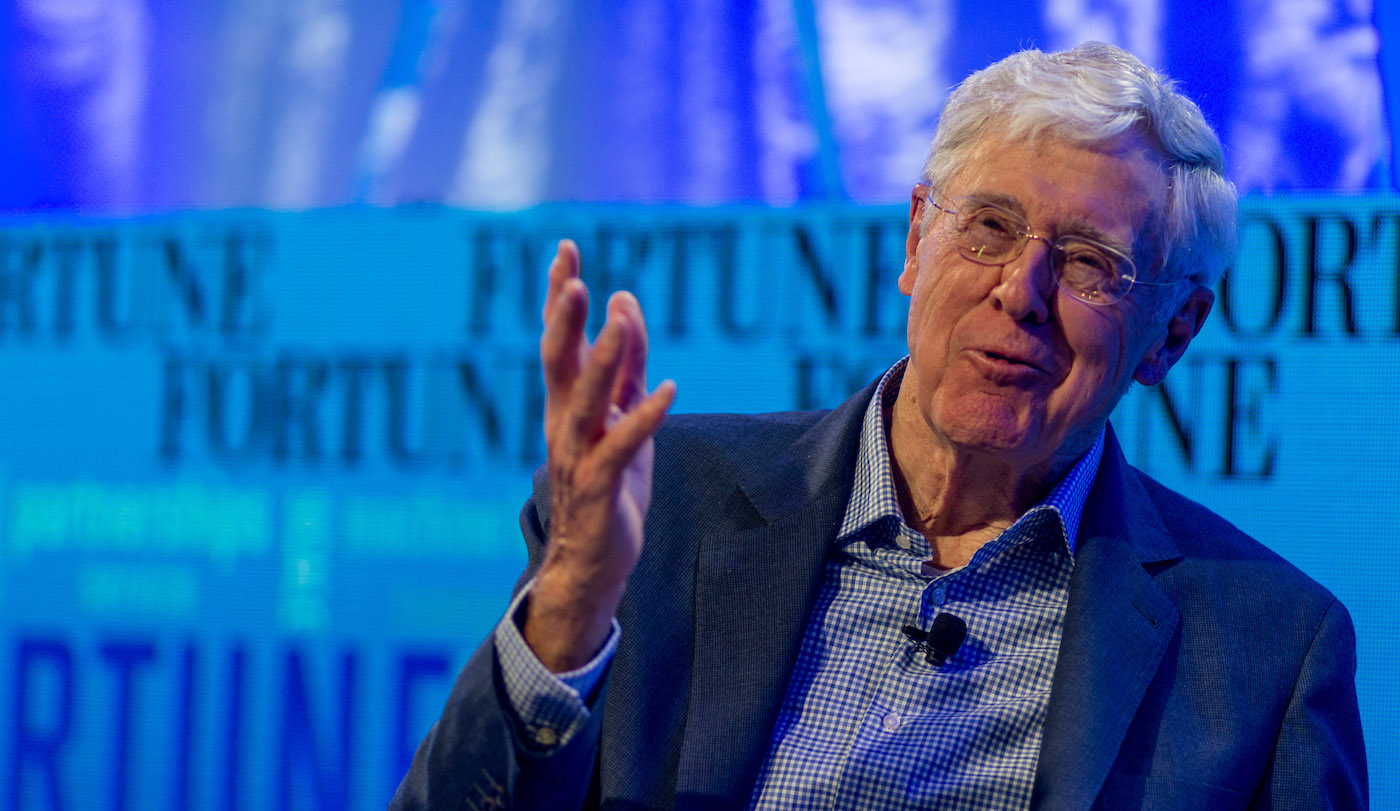 The Kochtopus

Koch has helmed Koch Industries, a network of companies that operate oil refineries and gas pipelines and produces chemicals, fertilizers and paper products, for decades. The corporate behemoth, which took in over $110 billion in revenue last year, is among the nation's biggest polluters, having racked up hundreds of millions of dollars in fines for violating environmental and other regulations.

Koch, a conservative libertarian billionaire, also manages a huge rightwing political operation to churn out research attacking regulations and taxes, mobilize advocacy groups around these issues, and elect Republican politicians who largely legislate in lockstep with his ideology. Until a recent illness, Koch's brother, David, was involved in leading Koch Industries and the political network as well.

Connor Gibson, a Greenpeace researcher and co-founder of the activist group UnKoch My Campus, elaborated on this political pipeline for Sludge. "Koch's strategy is to own the policy conversations that affect his wealth…The politicians he funds are armed with research published by Koch professors and broadcast by Koch media outlets. This is how Mr. Koch is advancing protections for white collar criminals, fending off anti-pollution regulations and keeping his taxes lower than the rest of ours."

While the Kochs portray themselves as having strong disagreements with President Donald Trump, their business has benefited enormously from the Trump administration's removal of key environmental regulations, support for the giant tax cut of 2017, and installation of numerous business-friendly judges. Trump recently said he doesn't believe the findings of the new climate assessment.

The appointment of Wheeler as acting director of the EPA surely came as welcome news to the Koch family. Now the agency is promoting the work of an anti-environmental writer who owes his career to its most powerful member.
---
Related: