After Losing to Ocasio-Cortez, Crowley's PAC Spends Big at the Tracks
The leadership PAC associated with the Queens kingmaker spent thousands of dollars at horse racing tracks, hotels, airfare and meals.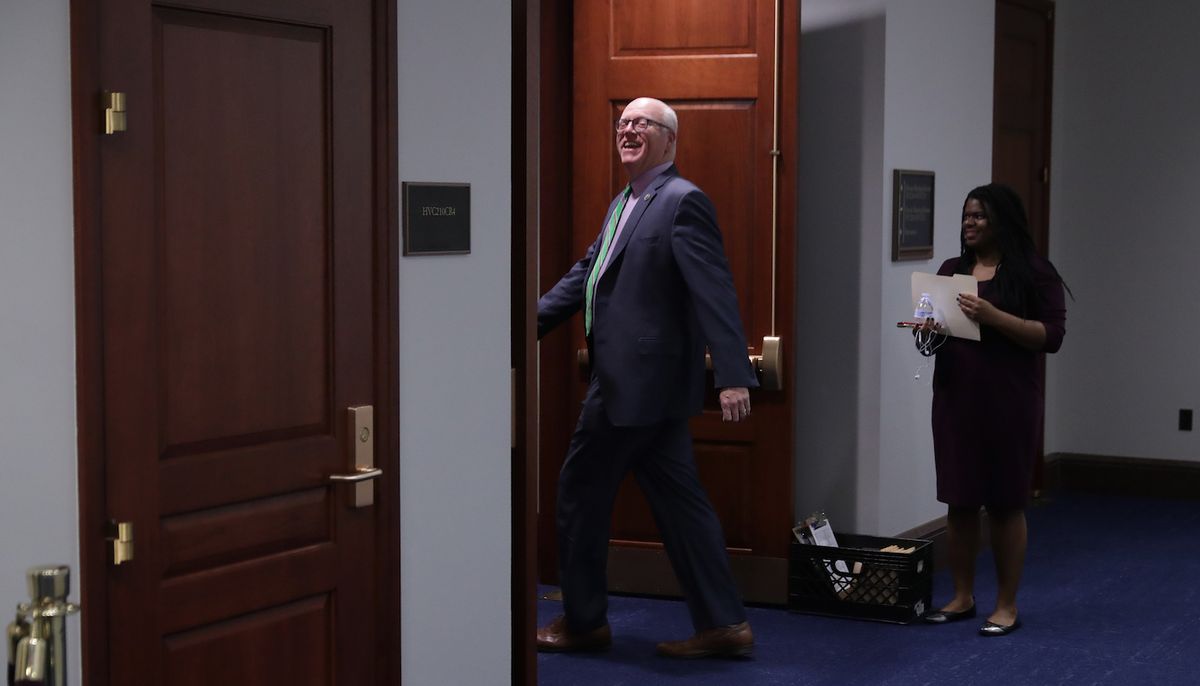 Money couldn't buy him an election, but it sure could get him a nice meal, a stiff drink and a couple days at the tracks.

In the days and weeks following his shocking primary loss, Rep. Joe Crowley's Jobs, Opportunity and Education PAC—or JOE PAC—which was founded with the goal of "electing and reelecting Democratic candidates who are focused on providing their constituents with a better life and future for their families," spent nearly $37,000 on trips to horse racing tracks, hotels, airfare and several high-end restaurants.

Crowley's loss to Alexandria Ocasio-Cortez was the biggest upset of the 2018 election season. Pollsters had the powerful Democratic leader ahead of Democratic Socialist newcomer by roughly 30 percentage points, but Crowley went down as young people from gentrifying neighborhoods showed up in droves to vote for the insurgent challenger.

Crowley's campaign, however, says that the expenditures "aren't personal whatsoever" but related to fundraising events that were planned before the primary and his stunning defeat.
Crowley's leadership PAC spent nearly $18,000 in early July for "tickets for fundraising & catering" with the New York Racing Association, the not-for-profit corporation that operates three thoroughbred horse racing tracks in Queens and Saratoga Springs.

In mid-September, FEC records show that JOE PAC dropped $5,600 at the Embassy Suites in Saratoga Springs, a city 185 miles north of New York City best known for its thoroughbred horse racing.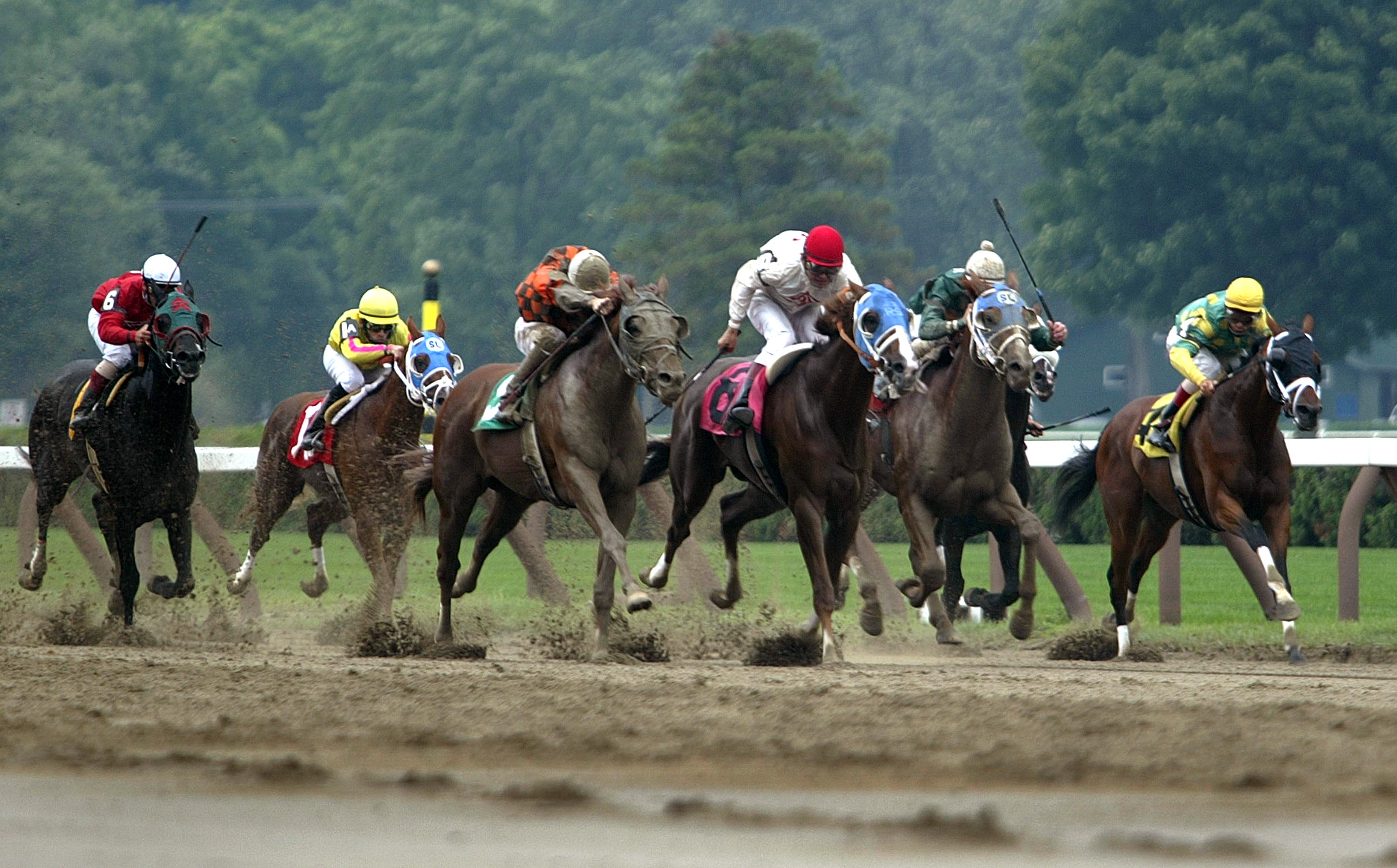 Days later JOE PAC spent $1,600 on catering at the Saratoga Racetrack. That same day, the PAC spent $551 at Harvey's Restaurant & Bar in Saratoga, which serves pub food, and another $287 at an upscale steakhouse, Salt & Char, records filed with the Federal Election Commission show. In addition to the meals, JOE PAC spent $1,800 with Premiere Transportation, a limousine and shuttle service that operates in Saratoga and Albany.

A spokeswoman for Crowley said the expenditures were related to a fundraising "bond building" weekend held in late July that had been planned before the June primary.
The expenses made by JOE PAC were "completely ordinary and run of the mill expenditures related to a fundraising weekend," said spokeswoman Lauren French. Crowley has continued to use the leadership PAC after his defeat because "he wants to be in a position to help Democrats," she added.

The same day Crowley's leadership PAC spent money in Saratoga, it also spent $2,957 with American Airlines and an additional $820 at JetBlue.
The PAC also made a $349 purchase with Cape Air & Nantucket Airlines and spent $578 at the Nantucket Inn to attend another Congress member's fundraiser as a special guest, according to his spokeswoman.

JOE PAC's spending in the weeks following his bruising loss was a marked difference for the congressman, who was the fourth-highest ranking House Democrat with aspirations to lead in a new guard. Contributions to other candidates made up a majority of what JOE PAC spent in 2017 and the first half of 2018, according to an analysis by the Campaign Legal Center, but in the month after his defeat the PAC didn't spend a single dollar on other candidates or committees.
Crowley's spokeswoman disagrees with the Campaign Legal Center's analysis of the PACs spending, arguing that it "doesn't paint a full picture because Joe was giving [candidates] money" prior to the fundraising weekend in Saratoga.
In the last year, JOE PAC spent the bulk of its funding, $749,500, on contributions, including $668,500 to Democratic House candidates and $23,500 to Democratic Senate candidates, according to data compiled by OpenSecrets. The PAC spent an additional $198,500 on fundraising and $113,600 on administrative costs.
Spending on campaigns by JOE PAC picked up again in August, records show, with the PAC contributing $2,000 to Rep. Lacy Clay from Missouri and $5,000 to Washington Rep. Adam Smith.
JOE PAC's top contributor is Connell Company—a privately held corporation that, among other things, supplies equipment and services to the mining industry—as well as New York Life Insurance and the New Democrat Coalition, a group made up of pro-business Democrats, according to OpenSecrets. Top contributors also include dozens of corporations, including Boeing, Comcast and General Motors.
Leadership PACs have come under the microscope lately for acting as slush funds for politicians.

In early September, the Federal Election Commission announced it was seeking public comment on a proposed rule that would bar politicians from using leadership PACS for personal use. The public comment period, which was triggered by the Campaign Legal Center petitioning the FEC to clarify that lawmakers can't abuse their leadership PAC funds, ended Friday.

Crowley isn't the only elected official using his leadership funds on meals, travel and other expenses besides campaign contributions. The Campaign Legal Center found that retiring Rep. Dennis Ross' Taxpayers Incensed By Government Excess and Regulation (TIGER) PAC spent $525 at a distillery in Key West and several hundred dollars on limousines, travel in France and "event expenses" at a liquor store in Florida.

Allowing politicians to use their leadership PACs for personal use gives deep-pocketed interest even more influence over politics, said Brendan Fischer, the director of the federal reform program at the Campaign Legal Center.

"In our privately-funded system of elections, candidates need to raise money to reach voters, spread their message, and run for office. But if campaign funds are instead used to subsidize a candidate's lifestyle, then contributions begin to look more like gifts or bribes," he said.
---
Related: