"Dark Money" Movie Can't Stop Following The Money
"Dark Money", a documentary about shadowy election spending in Montana and transparency in campaign finance, is available online through October 31st on the POV Docs website.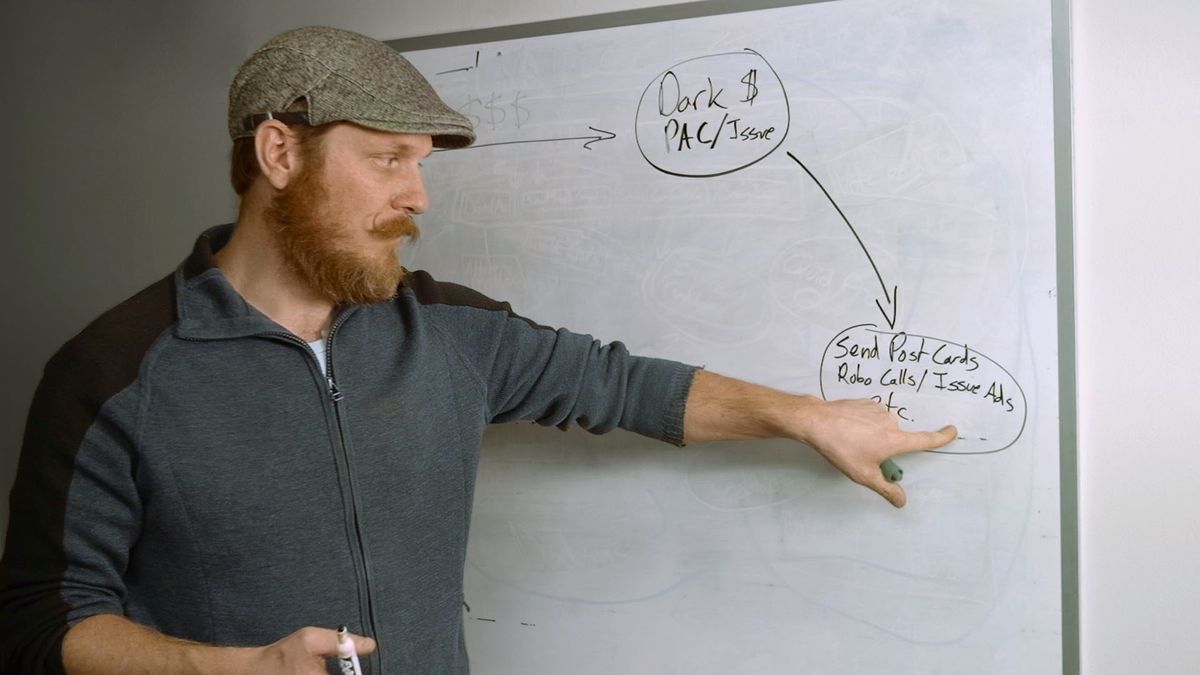 Update, Dec. 18, 2018: "Dark Money" has been short-listed for an Academy Award for Best Documentary. The film is available to stream for around $3.99 on major services such as Google Play, YouTube and others.
Oct. 1, 2018: Shadowy election spending was hit with a spotlight as the "Dark Money" film held its nationwide premiere on PBS (10pm ET, check your local listings) last night.

In the documentary, sketching out the money flows between front groups earns the tension and narrative of a political thriller. Filmmaker Kimberly Reed follows journalist John S. Adams as he tracks dark money in Montana over three election cycles, from 2012 through 2016.

"Dark Money" offers a detailed view of the dedicated work of investigative journalism: substantive campaign finance research exposing special interests, building up to courtroom drama in taking on distant corporate powers.
Last month, Sludge held a video interview with "Dark Money" filmmaker Kimberly Reed and John Adams—now founder of the Montana Free Press—on how undisclosed spending is shaping the 2018 midterms.
"Dark money is any money in an election or an issue campaign where we don't know the source of it," says Kimberly Reed. "The whole reason we have campaign finance laws is so we can 'follow the money'… if there is going to be money washing around in a campaign, at least citizens can suss out what its impact is going to be."

The interview discussed the latest "gray money" tactics of election spending by powerful industries and mega-donors, as well as how journalists can use campaign contribution data to better identify special interest influence for public awareness.

"One of the definitions I've seen change since starting to work on this film has been a super PAC, which has to disclose their donors, and a dark money group, which does not… there used to be a pretty bright line between those," Reed says. "But since I started working on the film in 2012, it's pretty standard operating procedure for campaigns to associate themselves with both a super PAC and a dark money group so that you can bounce money back and forth between the two organizations, which has the effect of laundering and anonymizing that money so you don't know where it's coming from… so you can't even say super PAC money is always disclosed."

Adams remembers when the effects of outside spending began appearing in Montana mailboxes and in state house corridors. "[Dark money] first appeared on my radar shortly after I started working at the Great Falls Tribune in 2008, when a Republican legislature candidate who had been defeated in his primary by a somewhat unknown candidate came into my office and put a stack of postcards on my desk and tried to explain to me that there was something different happening… There seemed to be a coordinated campaign against particular Republicans, the deeper I dug I couldn't figure out where this money was coming from… it turned out to be the National Right To Work Committee, didn't have to do with the extractive industry at all. It was a group that wanted to do away with labor unions in Montana. Every legislative cycle, these issues just kept cropping up."

Dark money regulations are currently in flux, just ahead of the 2018 midterms. Last month, the Supreme Court ruled that 501(c)4 and (c)6 nonprofits must start disclosing the identities of their anonymous donors. The ruling was the result of a long-running lawsuit brought by the watchdog Citizens for Responsibility and Ethics in Washington (CREW), involving campaign spending by the conservative dark-money group Crossroads GPS.

This year, dark money spending on TV ads has increased 86% compared to the comparable point in the 2014 midterm elections, according to an August report by researchers at the transparency group OpenSecrets.org, which tracks dark money. "In Senate races, non-disclosing organizations accounted for about 51 percent of ads purchased by pro-GOP groups this cycle," Jordan Muller and Robert Maguire write, compared to about 38 percent for pro-Democrat groups.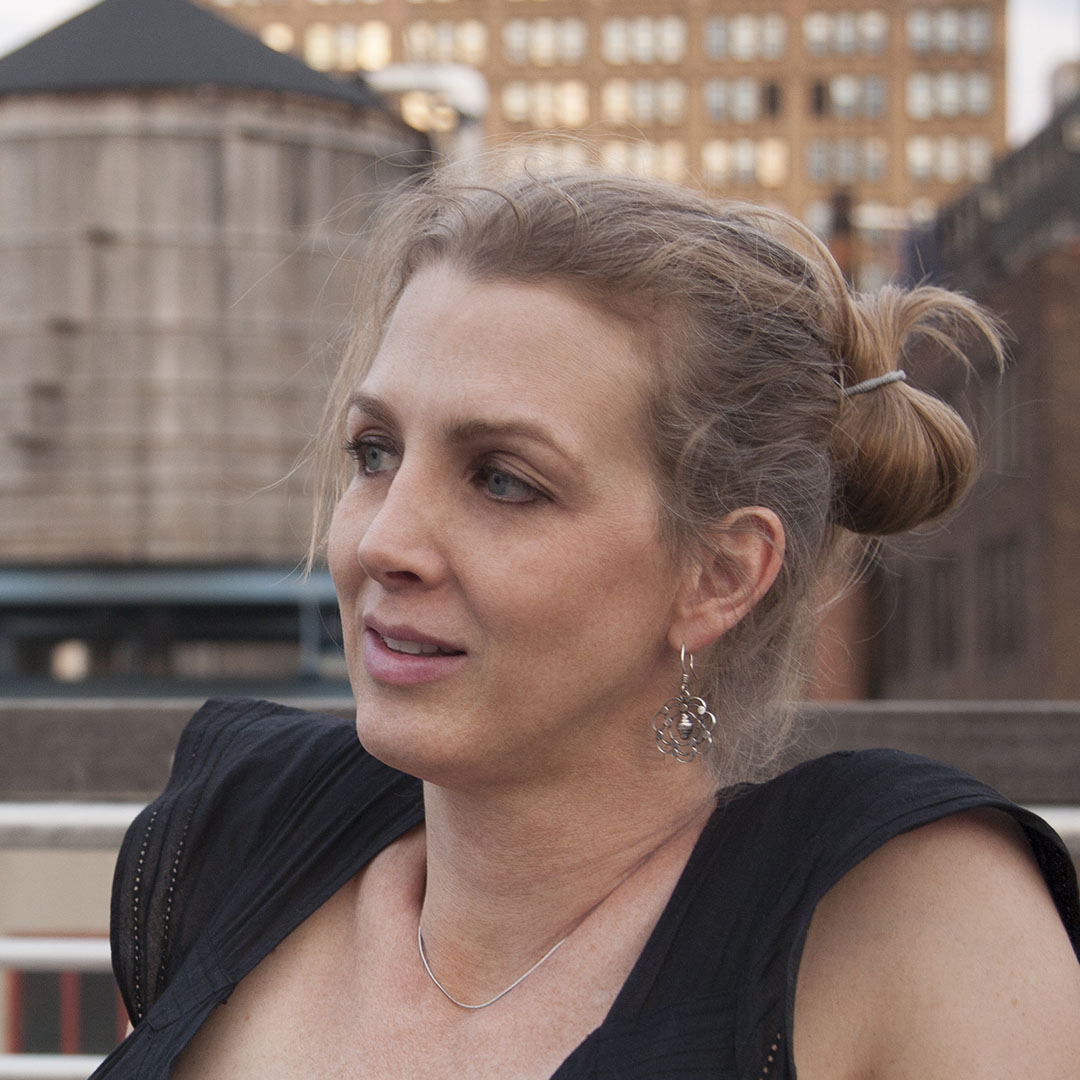 "It's all about disclosure," said Kimberly Reed "finding ways to provide an avenue for transparency so we can actually follow the money, with organizations like the ones you see in the film, OpenSecrets.org and FollowTheMoney.org. And so that people like John Adams here can get their hands on that data at the state and local level, paying attention to local issues, catching the malfeasance that's going on if we're not paying attention."
While federal campaign finance law enforcement is mired in partisan gridlock, Reed sees potential at the state and local levels. "Enforcement at the federal level is just really not working at all, but you can make it work at the state and local level", Reed says. "if you can have one city Council after another, one school board after the other, one city, one state house pass campaign finance laws, that aligns with what you hear from the general public in polling since Citizens United was passed, that it's a bad idea to have unlimited money in elections, especially when that money is anonymous… it is a bipartisan issue."

This past August, two Sludge investigations uncovered under-disclosed corporate influences in state elections: special interests funding incumbent New York senators, formerly members of the "Independent Democratic Caucus"; and the conservative group ALEC's spending on model legislation to ensure that redistricting issues are handled by state legislatures rather than courts.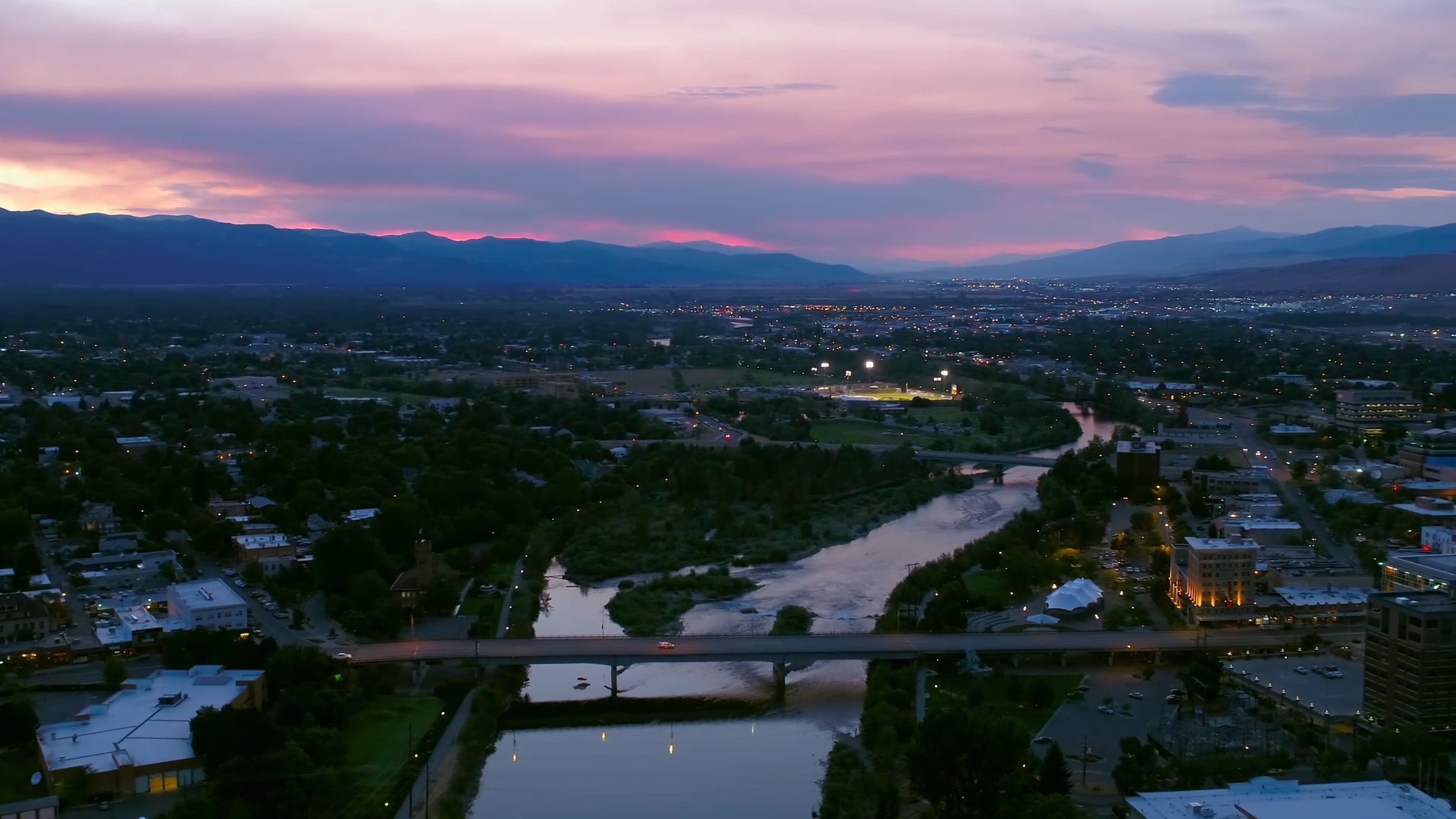 Reed highlighted the resources and links in the Get Involved section of "Dark Money" film's website. "We love it when people request and host their own screenings, especially at educational institutions."

Of the 45-minute interview, the first 30 minutes is embedded in the video above. The second 15-minute video is being emailed as an exclusive for Sludge members, who support our investigative journalism on money in politics with a donation of $5 per month or more. Sign up here as a Sludge member.

The bonus discussion includes Kimberly Reed and John Adams' thoughts on the future of dark money: the seemingly-oxymoronic development of "single-candidate super PACs"; the 2010 Citizens United ruling and transparency issues in the courts; the sometimes-lucrative culture of campaign consulting; and the future of campaign-finance reform at the city level. Sludge will be making this special members-only available later this month, for all readers on our site–sign up for free email newsletter to receive word when the follow-up video is posted.
"Dark Money" includes remarkable interviews with several campaign finance experts, including Edwin Bender, Executive Director of FollowTheMoney.org (based in Montana), and Sheila Krumholz, Executive Director of OpenSecrets.org. For one review of "Dark Money", see Variety in April 2018–check PBS local listings by entering your five-digit ZIP code here, and look for upcoming screenings in your area.
---

Here's more info on the latest with "gray money", as discussed in the video interview above. In August, Politico's Maggie Severns reported on the latest dark money tactic: super PACs taking advantage of lax enforcement at the FEC to avoid disclosure deadlines and keep their donors secret.
Last week, Washington Post reporter Dana Milbank summarized the state of 2018 races targeted by Democrats as follows: "The Center for Responsive Politics looked at all competitive contests and found that Republicans in House races receive 10 percent of contributions in small donations, compared with 21 percent for Democrats. The Senate is nearly identical, at 11 percent and 21 percent."
This past weekend, in a September 28th interview with WNYC's "On the Media", Washington Post reporter Michelle Ye Hee Lee discussed a tactic reported on in a September 21st article: "Another technique [for dark money groups] could be to accept donations and then give them to a connected super PAC. Such a transfer may not be considered a direct political expenditure, allowing the nonprofit to avoid disclosing its financiers."
Sept. 2nd: "Dark Money" can be streamed in full on the POV Docs website through Oct. 31st–with no commercial breaks, in high-quality video, with an enjoyable fullscreen option. The hashtag for filmmaker Q&A on social media is #DarkMoneyFilmPBS.