ICE Foundation Directors Run Companies with ICE Contracts
Five out of the 10 directors and officers of a charitable foundation supporting Immigration and Customs Enforcement are affiliated with companies that have received funding from ICE or the foundation itself.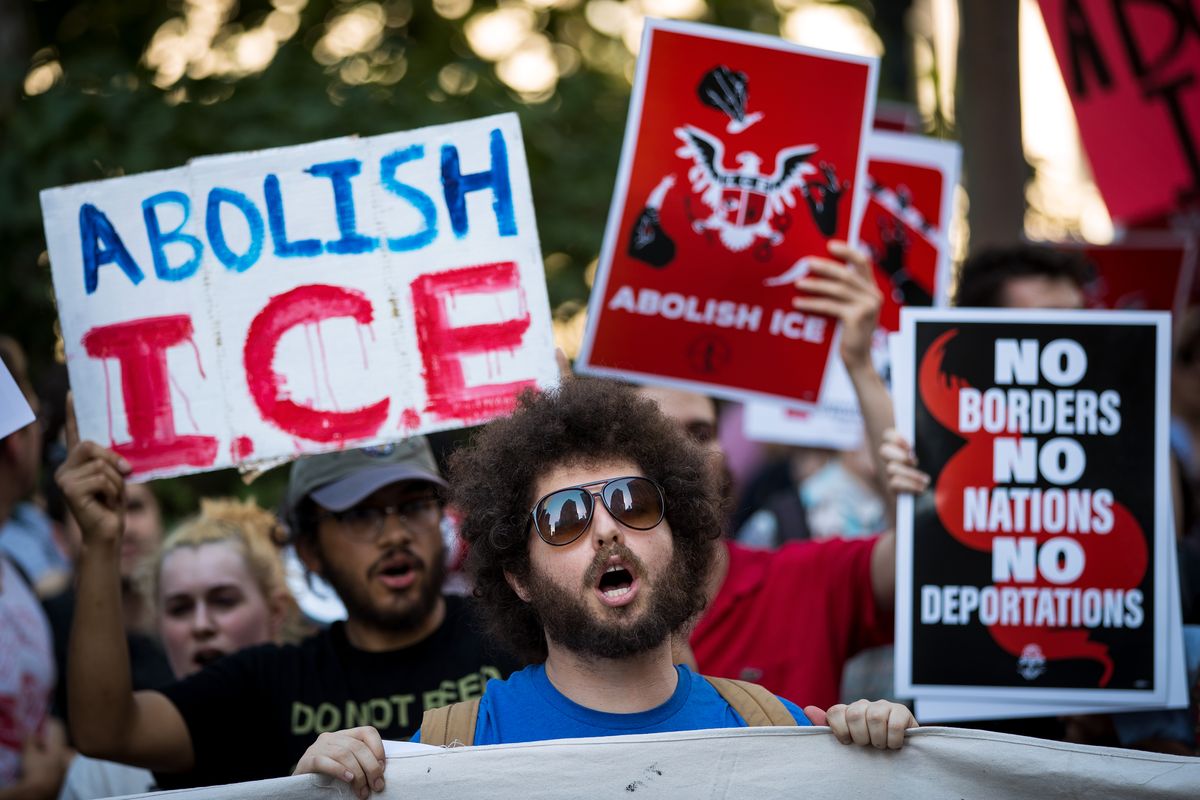 Half of the board members and officers of a charitable foundation that supports Immigration and Customs Enforcement (ICE) are closely connected to companies that currently or recently scored contracts with the agency, a Sludge investigation has found.

ICE Foundation officials are affiliated with private prison giant GEO Group, ICE's biggest contractor, and other top contractors including information technology consulting firm Booz Allen Hamilton.

The ICE Foundation's most recent publicly available tax form states that "each director, principal and officer, shall annually sign a statement which affirms such person (a) has agreed to comply with the [conflict of interest] policy…" It's unclear what this policy states, and efforts to reach the ICE Foundation were unsuccessful.
The fact that corporate executives whose businesses directly profit from ICE sit on the board of a foundation formed to support ICE employees raises questions about possible inside access to ICE officials, and to those assigning government contracts, potentially giving those companies a significant advantage over other bidders. There is no indication the foundation is officially tied to ICE, but current and former foundation officers recently worked for the agency.
The ICE Foundation has worked directly with ICE. For example, the foundation sponsored an event, held at ICE headquarters, concerning the agency's cadet program, "enabling the program to run at no cost to U.S. taxpayers."
In 2017, Reveal reported that Thomson Reuters Special Services CEO Stephen Rubley, an ICE Foundation director, had received a no-bid contract for data collection and analysis worth $1.5 million in fall 2016. In March of this year, Thomson Reuters Special Services signed a $6.8 million contract with ICE, besting 13 other applicants, NBC reported.

The foundation "[supports] the men and women of U.S. Immigration and Customs Enforcement" and provides "strategic aid to the individuals, programs and projects that promote homeland security and public safety," according to its website.
Natalia Aristizabal, co-director of organizing at progressive activist group Make the Road New York told Sludge that corporate interests running the ICE Foundation reveal a profit motive behind the agency.
"As ICE does Trump's bidding and escalates the attacks on our communities, it's essential that we continue to follow this money trail," said Aristizabal. "Corporate backers of hate, as we know them, love to cozy up to this rogue agency to get a piece of these enormous contracts—and what better way than by joining the board of something called the ICE Foundation? It's just another example showing that ICE isn't just about the morally bankrupt enterprise of tearing apart families—it's also about stuffing the pockets of billionaires and their corporations."
Part of the ICE Foundation's mission is to "aid ICE in developing and maintaining relationships with all levels of law enforcement in the United States, as well as international law enforcement and public and private corporations." These relationships with private corporations are quite strong, it appears.
GEO Group

Private prison company GEO Group is by far the biggest recipient of ICE contracts, largely for immigrant detention and transportation. In 2017, the company received its largest total in obligated funding from ICE at nearly $184 million, and it's on track to top that amount this year.

Sludge's review of ICE Foundation officers found individuals with ties to the company who are current or former board members.

The web page that lists the ICE Foundation's officers is no longer active, and the most recent archived version is from July 1. According to the archived page, the treasurer is Mary Loiselle, a former ICE official who later worked as a program manager for the short-lived Family Case Management Program (FCMP) of GEO Group subsidiary GEO Care, which offers "enhanced in-custody offender rehabilitation programs and evidence-based treatment, integrated with post-release support services."

Loiselle joined GEO Care during September 2015, the month that ICE awarded the company a $72 million contract for its FCMP. Democratic Rep. Raul Grijalva requested a Department of Homeland Security Inspector General investigation into ICE's award to GEO Care. The inspector general determined that ICE had followed government regulations when choosing GEO Care, which was not the highest quality applicant, because its bid cost less money than the other proposals.

In June 2017, ICE shuttered the FCMP, which housed more than 630 families, and Loiselle left GEO Care to return to an independent consulting business while remaining on the ICE Foundation board.

Formerly on the ICE Foundation board was David Venturella, also a former ICE employee, who joined GEO Group in 2012. He's now senior vice president of business development there.

GEO Group has lobbied ICE and Department of Homeland Security, which houses ICE, directly.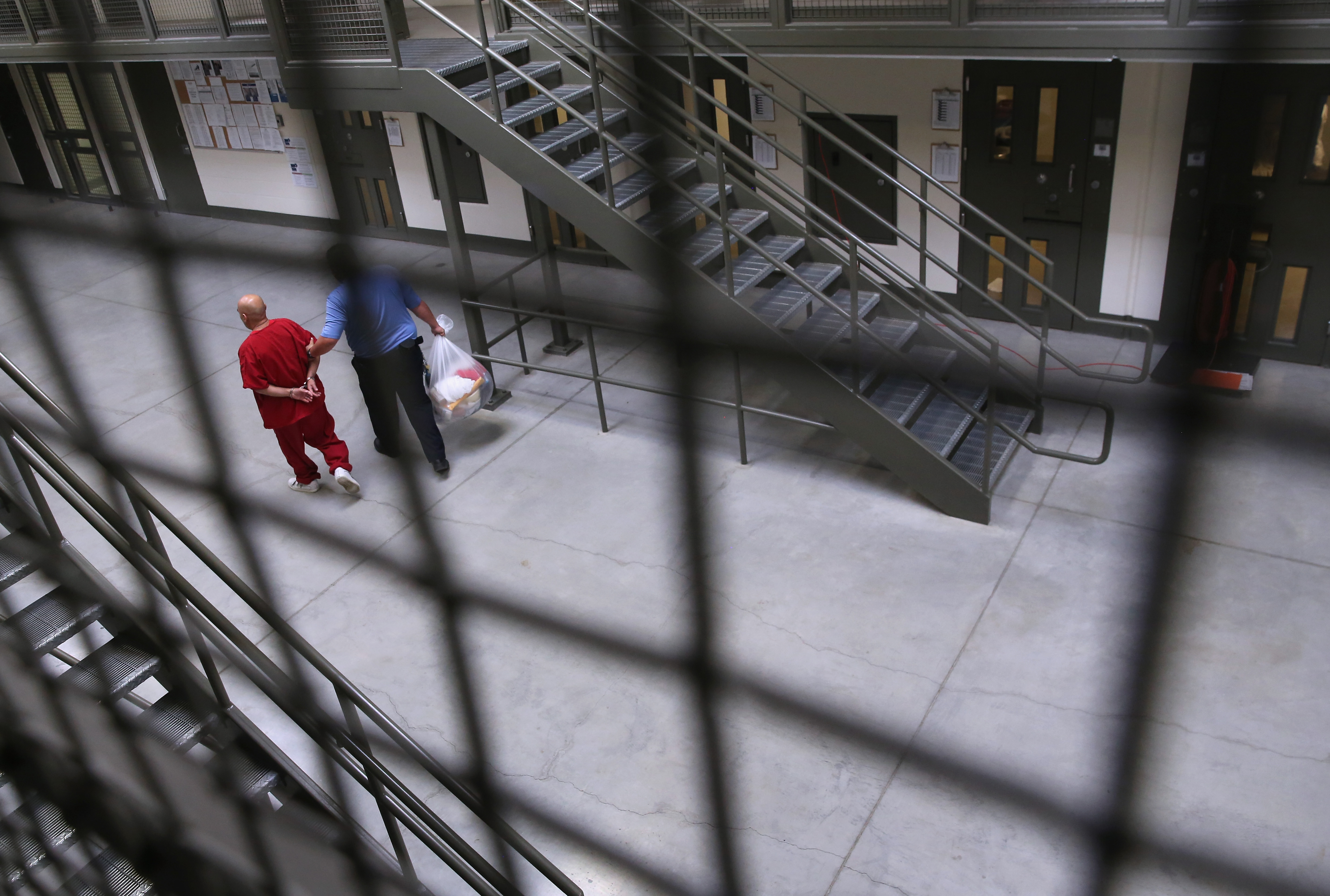 Booz Allen Hamilton

Major government contracting consulting firm Booz Allen Hamilton employed ICE Foundation secretary Angela Zutavern for 21 years. Most recently a vice president at Booz Allen, Zutavern left the company to become managing director of consulting firm AlixPartners in January, but she remains on an ICE Foundation officer.

Booz Allen is among ICE's biggest contractors, receiving $25.5 million in ICE funding in 2017, when Zutavern was still working there. The consulting firm has earned contracts to provide ICE with "immigration data modernization," "professional support services" for a response center in California, and "portfolio management support services" for Homeland Security investigations.

More Swampy Connections

ICE Foundation director Kristine Marcy was formerly president and CEO of the National Academy of Public Administration, where she worked for 31 years, but she has been an independent consultant since 2011. In 2012, the last of four National Academy of Public Administration ICE contracts concluded, and Marcy joined the ICE Foundation's board the following year. Marcy is currently vice chair of the NAPA board.

The executive director of the ICE Foundation since 2013, James Barchiesi, is a venture capitalist who founded financial firm Worksite Ventures in 2009. As CEO, Barchiesi "splits his time between providing strategic oversight for the various subsidiaries of Worksite Ventures and playing a key role" at the ICE Foundation. As the AP reported, Barchiesi's father, Robert, is executive director of the International AntiCounterfeiting Coalition (IACC), a trade association with members including Apple, Calvin Klein, Chevron, Nike and Pfizer.

ICE runs an intellectual property rights center and regularly seizes counterfeit goods.
ICE isn't just about the morally bankrupt enterprise of tearing apart families—it's also about stuffing the pockets of billionaires and their corporations.

Natalia Aristizabal, Make the Road New York
The year James Barchiesi joined the ICE Foundation, the charity voted to give a private company run by Barchiesi a contract for "fiscal and operational management," according to the AP's 2016 investigation. Multiple annual tax forms state, "The organization has contracted with Worksite Financial Group, LLC to perform management duties for the organization. No current (or former) officer or director of the organization was compensated by the management company."

It's unclear whether the statement alleges that Barchiesi doesn't receive any compensation from his CEO position at Worksite Financial Group, or didn't personally receive payment from his company for this particular ICE Foundation work.
Foundations are legally allowed to hire companies led by its board members, but "it's not best practice," Aaron Dorfman, president and CEO of the National Committee for Responsive Philanthropy, told Sludge. 
Such an arrangement raises the question of private inurement, which violates a charity's tax status. Inurement occurs when when a charity provides "a disproportionate share of benefits to an insider," according to the NEO Law Group.
"If [the official or their firm] were being paid an unreasonable amount for services rendered," that would be a private inurement, said Dorfman. But the ICE Foundation's tax filings do not explicitly indicate the amount of money it has paid Worksite Financial Group, something that's required, so it's not clear whether the transactions are legal. 
The IACC gave $50,000 in grants to the ICE Foundation from 2012 to 2016, according to available tax records. It has also held law enforcement trainings for the Department of Homeland Security.

Matthew Bassiur, a founding ICE Foundation board member who previously hired another of Robert Barchiesi's sons at Apple, is vice president and head of global intellectual property enforcement at Alibaba, a website known for its sale of counterfeit products. When Alibaba joined the IACC, it caused an uproar among some board members and certain corporate IACC members, including some who left the coalition. The AP found that the senior Barchiesi owned Alibaba stock, and he ran his coalition "like a family business," paying multiple companies owned by one of his sons for rental fees, accounting, IT support and advertising.
More Intellectual Property Connections

James Barchiesi and Bassiur aren't the only ICE Foundation officials connected to the anti-counterfeiting movement.

John Clark, ICE Foundation chairman, is a vice president and chief security officer at Pfizer, an IACC member. Bassiur was a vice president and chief security officer at Pfizer from 2012 to 2016.

Bob Rutt, another board member and former ICE agent, was acting director of the National Intellectual Property Rights Coordination Center, "where he directed and led a national coordination center, comprised of 19 U.S. federal and international agencies, combating intellectual property (IP) theft throughout the United States and abroad," according to his biography at Ahearn Consulting, where he presently works.

Director Mark Mutterperl, a partner and trademark lawyer at the Zeisler law firm, has "has organized anti-counterfeiting programs for major brand owners" and has represented IACC "in an amicus submission in the Second Circuit on whether foreign banks must provide information to brand owners when foreign law arguably conflicts with U.S. law." The law firm's site lists him as "affiliated" with IACC.

Former ICE Foundation board member Dawn Atlas is chair of IACC board and an executive at Calvin Klein, an IACC member.
This story has been updated to reflect the relationship between ICE and the ICE Foundation, and to include quotes from Aaron Dorfman and Natalia Aristizabal.