Florida Congressman Chairs the Board of Commercial Bank, Owns Stock Options
After the arrest of Rep. Chris Collins for insider trading made possible by his board seat at a pharmaceutical firm, Sludge has discovered another member of Congress who is on the board of a for-profit business.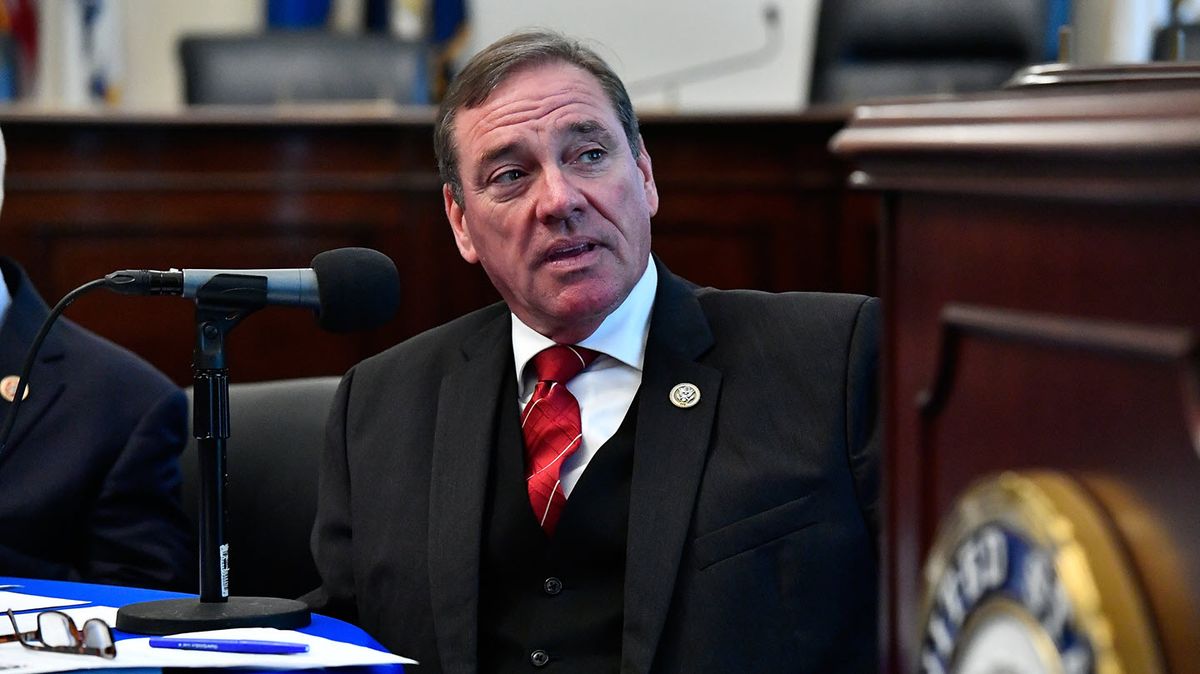 UPDATE: Three weeks after this article was posted, Rep. Neal Patrick Dunn submitted an amended financial disclosure, stating that he earned $9,200 in director's fees in 2017 and that he had returned that money to the bank. "Amount earned as Director Fee, along with interest earned on fee, has been disgorged to Summit Bank NA," says the filing. "Original disclosure inadvertently included stock options received prior to becoming a Member of Congress."
---
If you're a U.S. senator, being a member of a corporate board of directors is not permitted. The chamber recognized that such positions are likely to pose conflicts of interest, putting the public interest at odds with a fiduciary responsibility to the company's investors, and banned the practice.

But if you're a member of the House, it's perfectly above board.

The conflicts of interest that come with this arrangement recently entered the spotlight when Rep. Chris Collins (R-N.Y.) was arrested last week on 11 counts of securities fraud, wire fraud, and false statements for using his position on the board of an Australian pharmaceutical company to alert his son, a stockholder in the company, about non-public information.

"It's absolutely amazing that any member of Congress is allowed to sit on a board of any entity, especially a for-profit corporation," Craig Holman, government affairs lobbyist at watchdog Public Citizen, told Sludge. "Whose interest are they going to be serving? As public officials, they're supposed to be serving the public, but on a corporate board they have a fiduciary responsibility to serve the private interest of the company and its shareholders, not the public."

Even though it's permitted, it's rare for a House member to sit on a corporate board.

A Sludge investigation has discovered that Florida Republican Rep. Neal Patrick Dunn is chairman of the board of directors of a bank based in Panama City, Florida, named Summit Bank. He's also chairman of affiliate Summit Financial Enterprises.

In 2017, Dunn earned $72,000 in "Director Fee/Stock Options," per his disclosure. According to House rules, receiving director's fees is not allowed. Members may serve on boards, "but they may not be paid any directors' fees or other compensation for that service."
Holman told Sludge that the disclosure "looks like it violates House ethics rules and conflict-of-interest law when he says the income is for 'director fee.' But then he adds 'stock options,' so it is not entirely clear to me what he is receiving compensation for. But if it is compensation for being on a board of directors, that violates the Ethics Reform Act and House ethics rules."
Dunn's office did not reply to a request for comment.


Dunn has a history of pushing legislation that would benefit the banking industry, and likely Summit Bank. In 2013, Dunn lobbied for a bill in the Florida State Senate that would have clarified that Florida-chartered banks, like Summit Bank, could charge fees for clearing checks, a change that bill analysts said would result in additional revenue for Florida banks. The bill did not pass in that session, but similar language was included in a banking bill that passed in 2014.

Since becoming a member of Congress in 2017, Dunn has supported several bills to deregulate banks. In May he voted in favor of S. 2155, a major banking bill focused on reducing regulations for medium-sized banks but that also includes several provisions benefitting small community banks like Summit Bank. For example, the bill exempts small banks from reporting requirements designed to prevent discriminatory lending, loosens regulations for participating in reciprocal deposit networks, allows small banks to take on more debt when acquiring other banks, and more.

Dunn is also a co-sponsor of the Community Lending Enhancement and Regulatory Relief (CLEARR) Act, which primary sponsor Rep. Blaine Luetkemeyer (R-Mo.) describes as an attempt to "ease the burdens facing local financial institutions by providing them with targeted regulatory relief from an onslaught of federal red-tape." Dunn also recently voted for a minibus appropriations bill that includes a package of deregulatory provisions supported by the banking industry.

"Receiving profits from the company, then owning stocks in the company, as well as being involved with legislation that could impact the bottom line of the company: That poses a very serious conflict of interest," Holman said.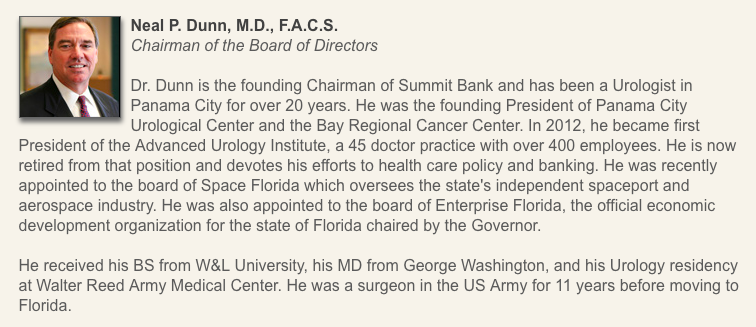 Holman is in talks with House Minority Leader Nancy Pelosi about multiple initiatives including banning House members from sitting on corporate boards and reviving part of the 2012 STOCK Act to create a searchable database of members' financial disclosures. A year after the act passed, House Republicans repealed this disclosure provision and removed senior congressional staff from certain disclosure requirements.

"Senior staff are as active in the market as members of Congress, and they're privy to insider information," said Holman.

When the House returns to Washington after Labor Day, Republicans are planning to ban members from sitting on some corporate boards while in office. But the potential rule change is lacking, says Holman.

"This isn't an altogether good rule change. They're restricting the ban to publicly owned corporations only. This would mean that a member of Congress could sit on the board of directors of Koch Industries!"

Koch Industries, a top spender on federal lobbying, is the second largest private corporation in the U.S.

Dunn would not have to leave the board of Summit Bank, which isn't owned by the public.
This article has been updated to include information on House rules regarding director's fees.