Winklevoss Twins Donate $100K to Cuomo Weeks Before Being Awarded State Zcash Approval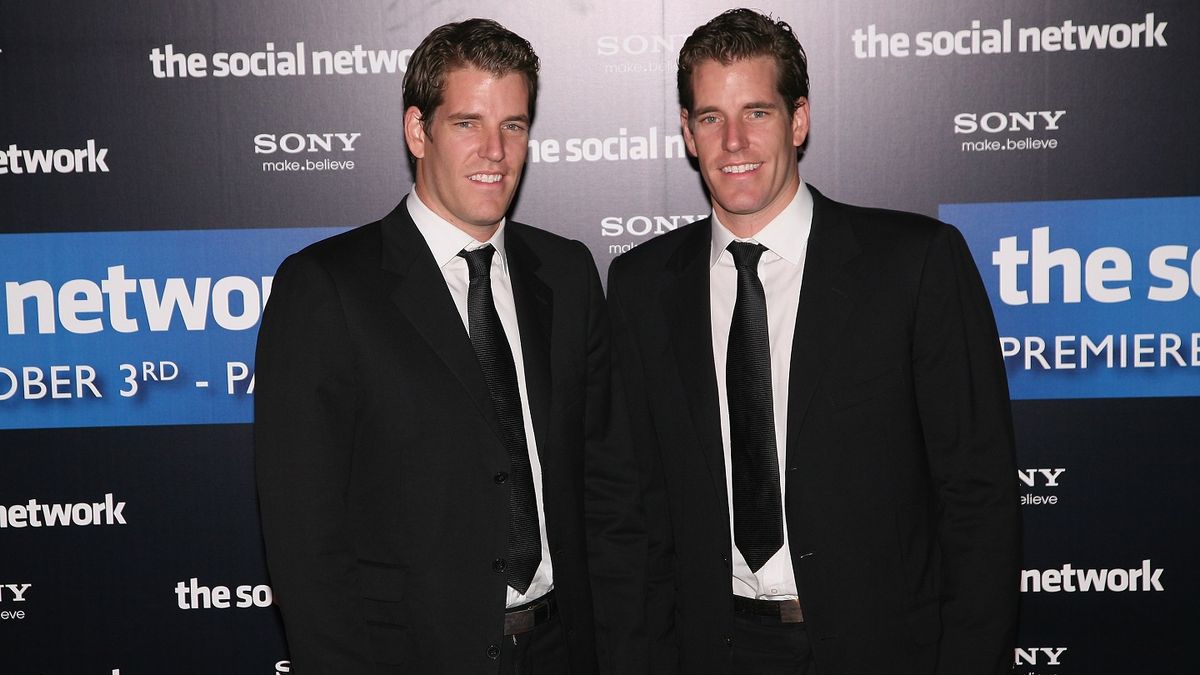 Weeks before the Cuomo administration granted approval to the cryptocurrency exchange run by Cameron and Tyler Winklevoss to trade a new cryptocurrency, the twins donated a combined $100,000 to New York Gov. Andrew Cuomo.

The Winklevoss', made famous by their portrayal in the film "The Social Network," donated $50,000 each to Cuomo's reelection campaign in late April, campaign finance records filed with the New York Board of Election show. Three weeks later, the state's Department of Financial Services—controlled by the Democratic governor—approved the Winklevoss' Gemini Trust to trade Zcash, Litecoin and Bitcoin Cash on its virtual currency exchange.

The state's approval allowed Gemini to become the world's first licensed Zcash exchange, leading to a surge in the value of the cryptocurrency. Winklevoss Capital lists Zcash as one of the company's investments.

Gemini Trust was one of the first cryptocurrency exchanges granted a charter by the Department of Financial Services in October 2015.

The brothers, whose only other political contributions in New York are $500 each to a former state senator in 2014, again donated large sums to Cuomo in late June. Records show that the Winklevoss' donated a combined $30,000 to Cuomo's reelection campaign on June 20th.

Sludge first noted the Winklevoss' business before the state last week. The pair co-hosted a fundraiser for the Democratic governor in Montauk, alongside with two of Cuomo's daughters this past weekend.
The Cuomo administration has come under scrutiny after a jury last week found one of Cuomo's top economic development architects guilty on charges connected to a bid-rigging scheme that steered millions of dollars in state contracts to favorable companies in Buffalo.

Several developers involved in the bid rigging scheme have donated hundreds of thousands of dollars to Cuomo's campaign. The two-term governor said the contributions have been "segregated."
"We appreciate their support," said Cuomo campaign spokeswoman Abbey Collins in an email after this story was published. "No contribution of any size influences any government action."
Collins did not reply to Sludge's questions as to whether donations are vetted by the campaign to see if donors have business before the state or whether the governor was aware that the Winklevoss' had a pending matter before a state agency.
A spokeswoman for Cameron and Tyler Winklevoss said in an email "Tyler and Cameron Winklevoss have supported – and continue to support – many effective leaders around the country. They contributed to Gov. Cuomo's campaign because they believe he's doing a great job, is a problem-solver, and is definitely the right person to lead New York in the years ahead."
–This story has been updated to include comment from the Cuomo campaign and the Winklevoss'.