Amid Calls to Regulate Facebook, Politicians Spent $1.2 Million on Facebook Ads
Political spending on Facebook has nearly doubled since the last midterm elections.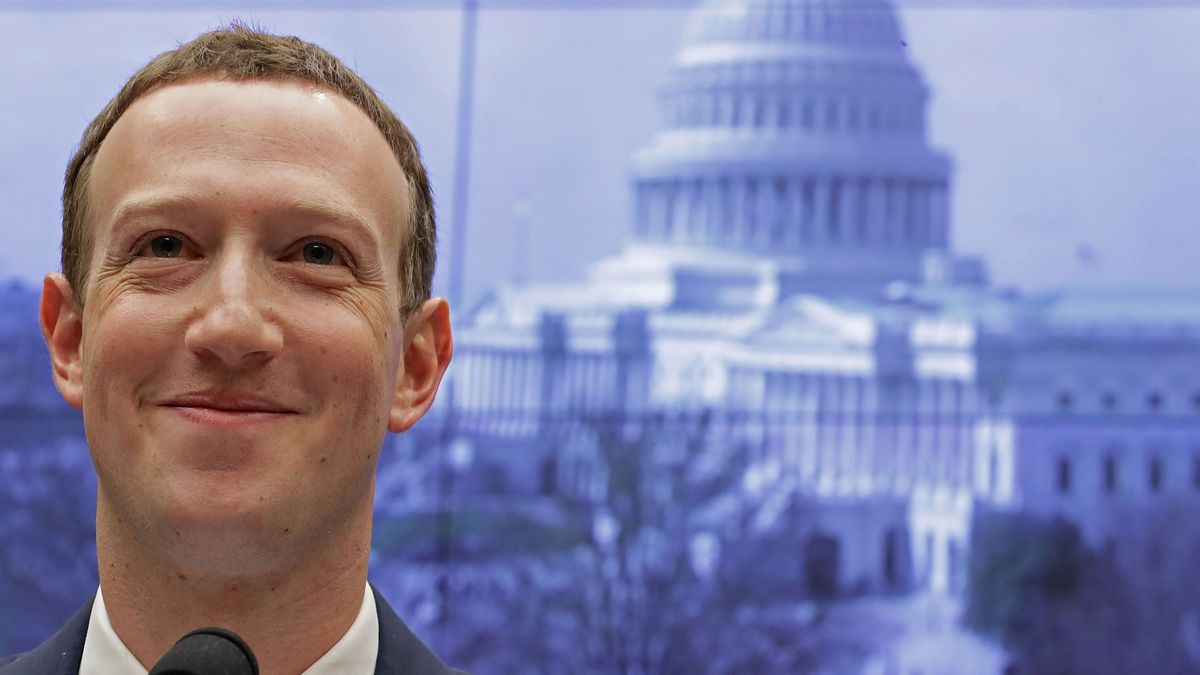 So far in 2018, politicians have spent $1.2 million in advertising on Facebook, according to a Sludge analysis of Federal Election Commission data. With political action committees included, the figure balloons to more than $1.7 million. That amount will only rise as primary season closes and the November general election approaches. It also likely does not account for all political ad spending on Facebook, as those figures do not include payments to communications firms that can pay for advertisements themselves.

The amount spent on Facebook ads has nearly doubled since the last midterm elections. For the same period in the last midterms, January through June of 2014, candidates and PACs combined spent $918,000 on Facebook ads.

The money spent by politicians is a drop in the bucket of the $39.9 billion in revenue Facebook received from advertising in 2017, according to the company's annual report. But it is a significant component of political spending and, because of the platform's ability to fine-tune ads at select users based on demographics and activity, represents a break from traditional mass media television ads.

The rise in political ad spending on Facebook comes as Facebook makes changes to its News Feed to deprioritize content from brands like news publishers. Combined, these trends mean that Facebook users are increasingly likely to see more of the political information in their feeds  coming from politicians and political committees rather than media organizations.

In March, Facebook faced backlash over its privacy practices after the news that Cambridge Analytica, a data firm working for the Trump campaign, had been able to access the personal information of up to 87 million users without their consent. In April, Facebook CEO Mark Zuckerberg faced congressional hearings before the Senate and House Commerce committees, where he was pressed on his company's privacy safeguards and legislators floated new regulations to protect Americans' privacy.

Political spending on Facebook continued in the wake of those hearings, including from members of Congress who questioned Zuckerberg. The largest amounts spent by members of those committees were by Rep. Mimi Walters (R-Calif.), who spent $15,000 on Facebook ads after the hearings began on April 10, and Sen. Jon Tester (D-Mont.), who spent $4,560.82. Tester spent another $3,000 on Facebook ads prior to the hearings.

Walters had questioned Zuckerberg over the intuitiveness of Facebook's privacy controls before the House hearing. Tester, meanwhile, put out a press release taking credit for having "grilled" Zuckerberg over his company's ability to assess the scope of the data breach.

"Facebook is an American company and with that, I believe you have a responsibility to protect our American liberties – central to that is our privacy," Tester said during the Senate hearing. "Who and how we choose to share our personal information with is a question of personal freedom."

Tester was able to get Zuckerberg to express support for the Honest Ads Act, which will require disclosure about the source of funding for online political ads and which Tester co-sponsors. But Facebook has also tried to stop the bill from moving forward, arguing that it is already providing such disclosures and so a law is unnecessary.

Incumbents and challengers alike have spent heavily on Facebook. The most spent so far in 2018 was by Republican Ted Howze, who mounted a right-wing challenge on Rep. Jeff Denham in the primary for California's 10th congressional district, focusing heavily on immigration. Howze spent just shy of $60,000 on Facebook ads in his attempt to unseat Denham.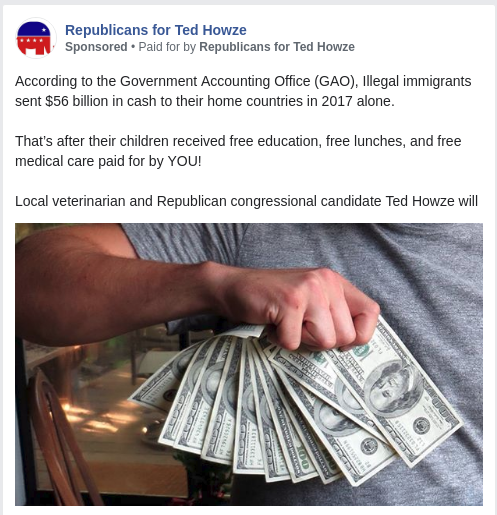 Sen. Claire McCaskill (D-Mo.), whose seat is considered one of the most likely to change parties this year, is also facing a primary challenge for the first time. Her campaign has spent $53,940 on Facebook ads so far this year.

Other major users of Facebook ads include young, insurgent candidates such as Suraj Patel and Alexandria Ocasio-Cortez, who was able to unseat 10-term incumbent Rep. Joe Crowley in a New York congressional primary. Ocasio-Cortez spent more than $22,843 on Facebook ads, while Suraj Patel spent $50,686.

Ocasio-Cortez effectively used Facebook as a get-out-the-vote tactic, helping voters find their poll location. It was also used to reach many members of the community who might not have otherwise voted, with her ads apparently targeting younger voters aged 25-34.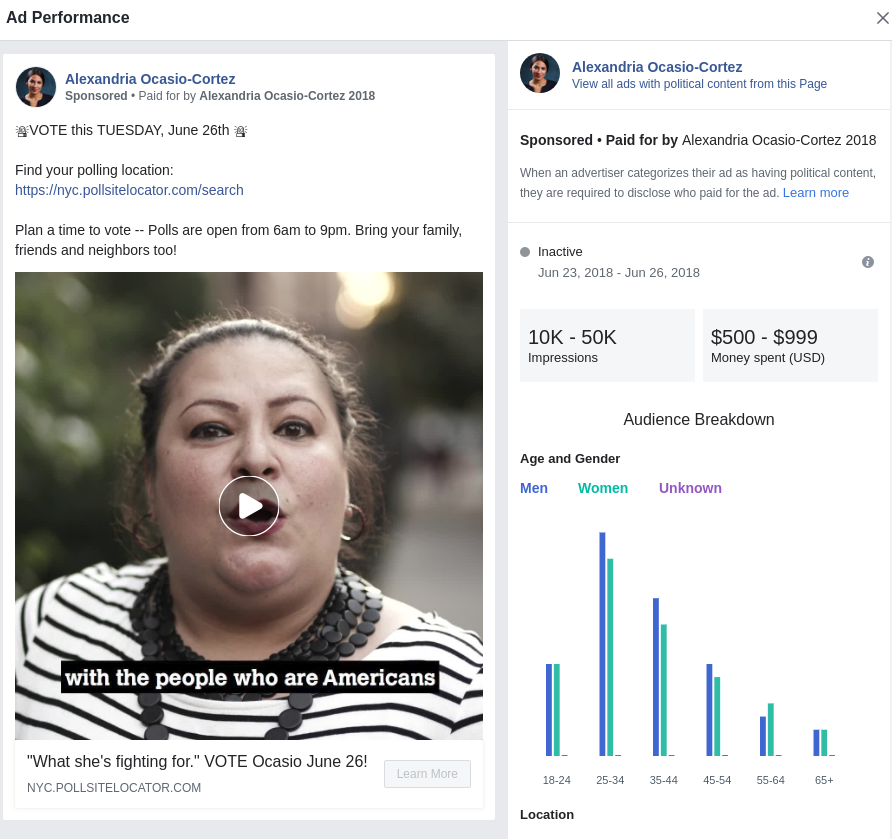 "It seems to be that in that race, Facebook and other forms of social media were used to penetrate and reinforce ideas in a particular population over a particular period of time, that set up almost a personal relationship that you could never do over television or other times of media," political consultant Hank Sheinkopf told Sludge.

The dark side of Facebook's ability to target ads is the possibility of political manipulation and different audiences being exposed to entirely different messaging. But the potential benefit is more people being engaged by politicians and motivated to vote.

"If it increases participation, it's good for democracy," said Sheinkopf. "The question is will social media become as depressing of turnouts as television, direct mail, and other forms of communication were because they don't create a personal bond between candidates and communities. Will this just be more of the same?"

"Is the younger generation going to do what the older generation did, which is not show up and just outsource democracy to a smaller and smaller group of people?"