Code for Democracy Debuts New Tool to Track Money in Politics
The web tool aims to make it easier to investigate campaign contributions, lobbying, nonprofit spending, and more, and to get alerts on new data.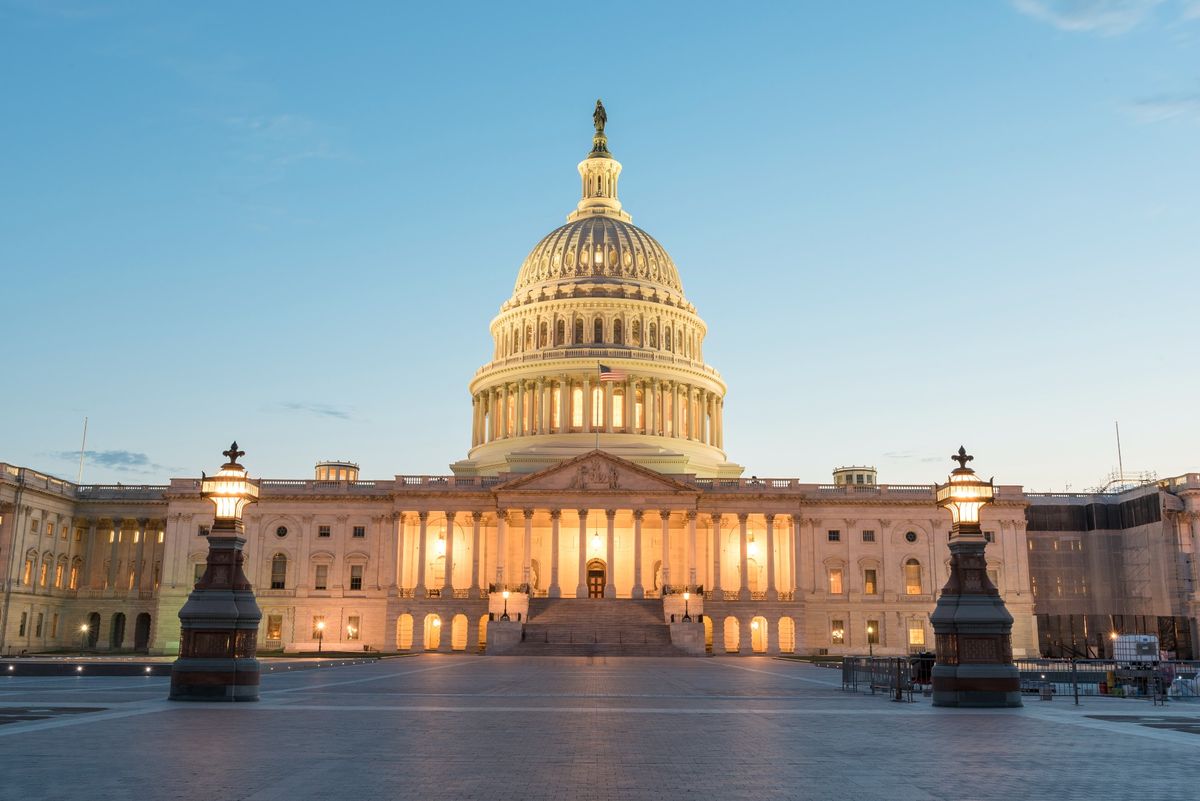 Sludge is excited to share a new platform for searching and tracking money-in-politics information created by the nonprofit organization Code for Democracy (CFD). Check out the tool here.
Our two-person newsroom has worked with CFD's tech & data lab over the past few months to help them develop features that will enable more campaign finance watchdogs to follow the money. With this free and open-source platform, people can design and save custom queries, create email alerts for when queries have new results, build data visualizations, download spreadsheets, and more. The results should be more investigative news stories and research reports connecting the dots between money moving and policy outcomes.
First, I wanted to highlight the data that the CFD tool brings together, for the first time in one place:
Federal contribution data from the FEC
Lobbying disclosures from House and Senate portals
Lobbyist contributions data from the House
Nonprofit information from the IRS
Facebook ad information from the Facebook library
News coverage and tweets from other sources
The Facebook ad info is especially unique in being made accessible in bulk; see our recent story on dark money groups' Facebook spending for how this can be used in reporting. To make this info easier to re-use, the CFD tool makes this available via an open API.
The CFD tool offers a number of unique features for people looking to research the flow of money in politics:
It makes it easier to repeat searches on topics you're tracking, rather than needing to manually enter a number of committee names again on the FEC website
It enables searches between datasets that were previously siloed
It allows you to build custom searches based on individually-curated lists that can be saved to your account and can also be shared publicly, making it far quicker to test queries
It creates free email alerts when tracked data updates, from campaign contributions to nonprofit forms and more
As another example, in Sludge's story this month on GOP megadonors giving to Democratic Sens. Manchin and Sinema, the CFD tool allowed Sludge to compile a list of recipients from hundreds of federal donors this year, far more than the 10-at-a-time that is possible on the front-end of the FEC site.
Altogether, the CFD platform can generate insights like, "What types of political contributions are senior executives from Big Tech companies making?" by using custom job description and entity lists. It's a tremendous addition to the tool box for reporters and researchers who want to regularly track the federal contributions of an industry (say, Big Oil & Gas companies, or Big Pharma trade associations) alongside how these groups promote their agenda (say, with Facebook campaigns targeted to battleground House districts).
One key advancement on the CFD platform is the concept of custom lists of entities comprising an industry of interest—say, Big Tech, or Big Oil—as well as things like job titles or topics. On CFD, you can build a custom list, or use a public list for something like "Big Pharma" that another researcher has already built.
Another example: say a reporter is researching donations from industry executives (not just all employees of a company or group). Previously, a researcher would have to enter multiple employer names on the FEC website (though the FEC website caps this at 10) and then review the data to pick out the ones of interest; now, a reporter can set a query once that is built with a list of employers and a list of job titles and get email alerts when a new donation is logged from an employee of one of their target companies who listed their occupation as a chief officer, president, or other title specified in their job list. These lists can be created from scratch or borrowed from a public repository, so you won't have to define what occupations comprise, for example, "executives" or "lobbyists" each time you want to run that kind of search.
Examining the Entrenched Power of Lobbying Groups
Some more background on why we were so excited to give our feedback as campaign finance journalists to CFD's project: Donald and I started working on money-in-politics transparency back in 2007, with our open-data resource OpenCongress. Through partnerships with other nonprofits including OpenSecrets, MapLight, and the Sunlight Foundation, we made it easy for people to find the top industry donors supporting and opposing major bills in Congress, from the annual omnibus extravaganzas to battles over bank regulation, health care reform, net neutrality, and more.
Over these years of following the money in Congress, there was an unfortunate through-line: big business kept winning (the 2016 net neutrality win being a rare counterexample in the public interest, before it was overturned the next year), and power kept being concentrated in Big Banks, Big Ag, Big Defense contractors, big et cetera. In working to demonstrate how money controlled the possible outcomes in lawmaking and public policy, we kept running into the complexity that it's not just campaign contributions that are key in explaining the system—though studies continually find that donations do correlate with votes and bills passing. Money plays a major role in a host of areas that aren't easy to summarize in a cable news hit: in the mix, there are well-connected trade groups, and unlimited outside spending in campaigns, and under-the-radar Beltway lobbying blitzes, and misleading PR blasts, and astroturf public opinion campaigns, and especially, the ever-present revolving door to lucrative positions on K Street.
All of this adds up to something I've called the Comcast problem. American customers pay nearly twice as much for broadband as peers in Europe, with Comcast exerting enormous lobbying pressure to maintain its regional monopolies. But in seeking to calculate or estimate an answer to the question, How much money has Comcast given to Senate Republicans over the past six years?, the answer quickly gets complicated. Contributions can go to joint fundraising committees and leadership PACs; there is a plethora of party groups; closely-allied trade associations like The Internet & Television Association (NCTA) and Comcast share senior leaders; and there is a world of outside spending in elections to support or oppose candidates, to say nothing of lawmakers' personal investments in company stock or corporate charitable donations to lawmakers' pet causes. Comcast advances its policy agenda in the House, Senate, White House, and federal agencies through an army of lobbyists, not to mention by simply having its lawyers write communications laws for state and county and local governments. Usually, an incumbent monopoly like Comcast doesn't need to win a policy benefit in order for their stock price to stay inflated and profit margins to stay high—it can suffice to block a reform, say, a measure that would allow for affordable municipal broadband.
The complexity is a stubborn feature of the campaign finance system as permitted by law—unlimited spending by outside groups on messages in TV commercials and political mailers is likely to be around for a while, post-Citizens United decision. But investigative journalism like that of Sludge and other watchdog outlets can report on specific contributions or spending amounts flowing in the system that might be relevant to bills being considered and issues in the news, and these moments often succeed in getting public attention. Now these moments of insight can be made more replicable on the CFD platform, through its features to search across datasets and run unique queries using lists assembled by expert researchers. The contours of the Comcast problem can become more clear, and more easily trackable over time.
The datasets brought together by CFD have traditionally been located across several different government web portals, third party websites, and social media service APIs, mostly only accessible to advanced users who had the ability and time to write their own scripts to process the information. Now, CFD has an interface to compile FEC contributions from custom lists of donors—through a few quick queries for Comcast's PAC, its executives, employees, trade associations' PACs, and its registered lobbyists—to custom groups of recipients—say, a state's congressional delegation, a congressional committee's members, Democratic or Republican party committees, etc. Researchers can probe connections more efficiently using queries on the free CFD platform by using stored lists, and busy reporters can get email alerts when data updates. Issue groups and activists can make visualizations of the timelines around donations to share with their communities.
Longtime Goals of Reformers
In March 2008, I took the train down to D.C. to join our then-partners at the Sunlight Foundation to hear Professor Lawrence Lessig announce a new focus of his scholarship and advocacy on systemic corruption and promoting clean elections in Congress. Just a year and a half after the launch of the Facebook News Feed, it seemed at the time that social media would be capable of building consensus around good-government reforms, and that rich tech companies would benefit from interactive civic features on their platforms. Of course, by that September, the financial crisis had touched off, and open data on who represents you in government and what they're really doing never became an interest of well-capitalized tech companies, lobbyists themselves. As Lessig notes on his own homepage, his crusade for representative government has taken a bit longer than the 10 years he expected.
By my view, this anti-corruption work on uncovering captured public policy making—for example, accounting for why working families pay far more for internet access and prescription drugs than do other wealthy nations, while mammoth corporations pocket the profits for stock buybacks and executive compensation—hasn't had a free and open-source data tool as powerful as the new CFD tool in many years. ProPublica launched its great FEC Itemizer resource in March 2016, and the official FEC website was helpfully redesigned in May 2017, but some nonprofits that were previously focused on money in politics have since folded up or shifted focus. Major transparency resources, like the Facebook Ad Library, still lack alert features for new spending from tracked pages such as Big Pharma front groups or the ability to download data. But the potential to develop more powerful money-in-politics research tools for public accountability has always been there, in the vast seas of data.
With long-needed features like reusable lists, free email alerts, and full data downloads, it's our hope that the CFD tool can power a renewal in muckraking. Click on the sample queries at right on the Tools page to see some initial step-by-step instructions, visit the documentation, and use the button on the CFD homepage to request a free training session with the CFD team on how to use the tool.
---