Donate to Sludge and NewsMatch Will Double Your Donation
We're asking our readers to support our work in the NewsMatch, a crucial matching drive for our investigative journalism, supported by the Institute for Nonprofit News.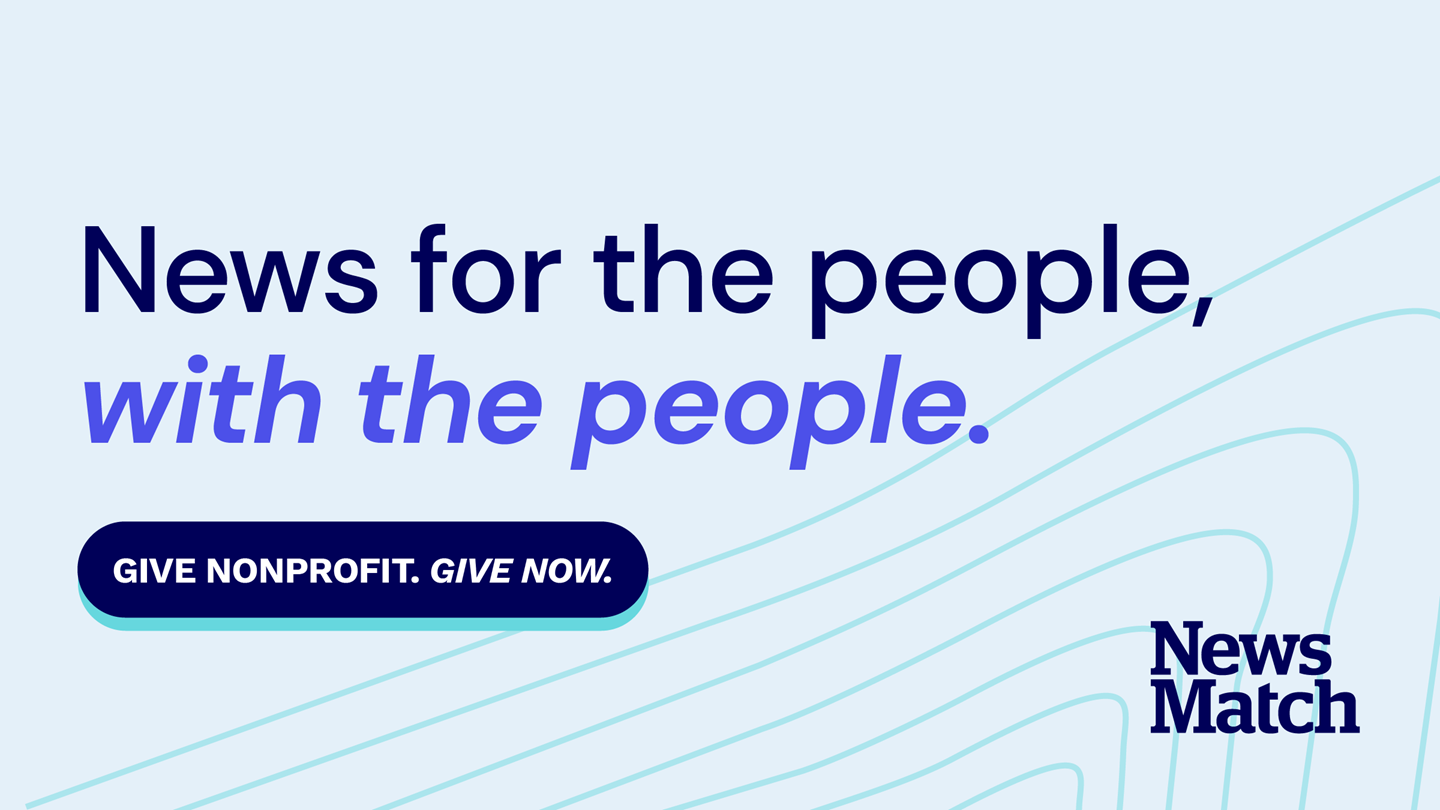 This week, we're launching our biggest membership drive of the year: NewsMatch, a matching-funds drive supported by the Institute for Nonprofit News (INN).
The NewsMatch matching funds are available to Sludge because we are a 501(c)3 nonprofit project and a member of INN, a network of over 350 independent news organizations, meeting their ethics standards and financial reporting requirements. This year, the NewsMatch cap is $10,000, which gets awarded out of a pool of funders mostly composed of large foundations.
Donations made between now and the end of the year of up to $1,000 will be matched by INN, and people who sign up as new monthly members and pledge to give $5 or more a month will have their first monthly donation matched 12-to-1—a tremendous boost to our investigative journalism.
Sludge is a two-person newsroom with virtually zero overhead—only website hosting and newsletter costs. We have no co-working spaces or support staff or outside fundraisers, and no health care subsidies or other benefits. Over the past three and a half years we've been muckraking, our tiny newsroom has created some huge impacts.
Here are some of the widely-shared stories we've published this year that were made possible by reader donations:
Our recent reporting series on Sen. Joe Manchin's fossil fuel industry wealth and financial backing has been cited in The Intercept, Business Insider, The New Republic, Mother Jones, VICE, and recognized by the media watchdog group FAIR. Even CNN mentioned Manchin's rich coal income in a couple of segments after we published.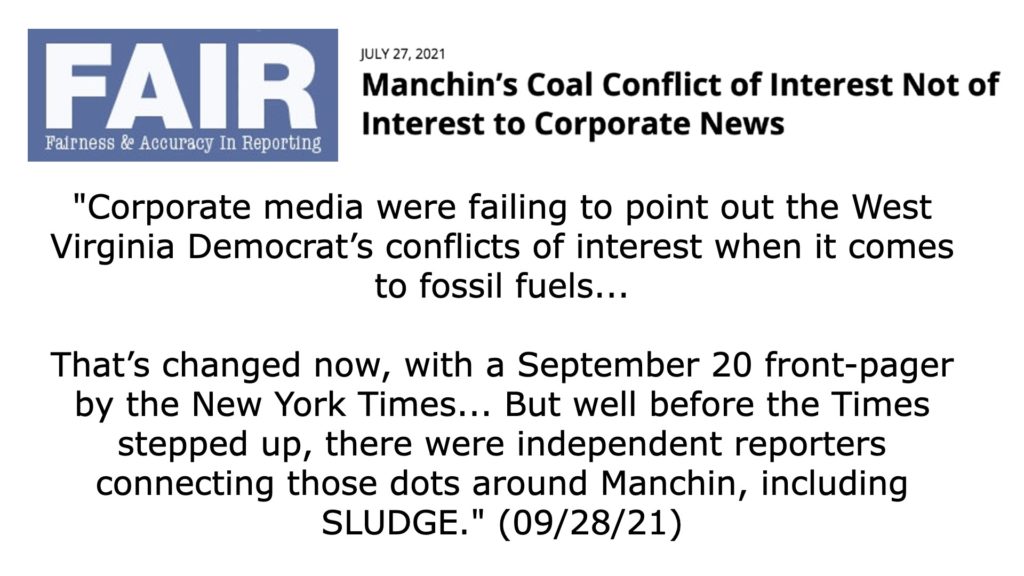 Sludge is a reader-supported newsroom, so these impacts are directly enabled by our members, who give a few bucks a month because, we hear from their emails, they believe it's important for this information to come to light. Simply put, we need to reach the NewsMatch cap of $10,000 to unlock the matching funds that are crucial for our continued operations.
To reach the goal, we need about 100 readers to give an average of $25, and about 40 readers to sign up as new members at $5 a month. That modest amount would get us to the cap by December 31, hopefully sooner, so we can stay focused on following the money.
To put those numbers in context, 140 people donating during NewsMatch is far less than 1% of the total people who get our Sludge newsletter—just a fraction of one percent—an achievable goal, but one that took until the eighth week of the drive last year to reach. Newsreaders are saturated with donation asks, we see it in our inboxes too. But Sludge's reporting isn't for our email subscribers only. Our stories circulate widely on social media and our site has earned SEO ranking that helps people find our articles when searching for terms like "congress defense stocks" and "Enersystems coal."
Sludge relies on small donations to put out this accountability reporting, free to read for everyone, and this NewsMatch drive in particular is important for our site. Some other context: our newsroom is in a field with a longtime nonprofit that has a budget of around $3.5 million, with about three-quarters provided by large foundation donors. Another well-known nonprofit news organization that asks for readers' small donations has a $14 million annual budget, with $1 million in revenue from ads and sponsorships—meaning the vast majority of their pay comes from major donors. We're working to raise just a few thousand dollars given by our readers over the next seven weeks, which will be matched for up to $10,000 that keeps us going.
If you've been reading our newsletter for a couple years and haven't given before, please keep in mind that this NewsMatch drive is vital for us to produce stories like our July 1 investigation, Manchin Profits From Coal Sales to Utility Lobbying Group Members, and our latest widely-shared story, The Secretive Group Steering the Dems.
To support Sludge in the NewsMatch, please donate here now and have it matched, or give one of these ways:
Thank you for reading our muckraking! Here's a nice shout-out from some friends in independent media—as our readers know, we've been mentioning Sen. Manchin's rich annual coal company income in our coverage for over two years.
---