For the People Act Would Slow the Revolving Door
A 13-word provision tucked into the massive voting and ethics package could help curb shadow lobbying, particularly by former Department of Defense employees.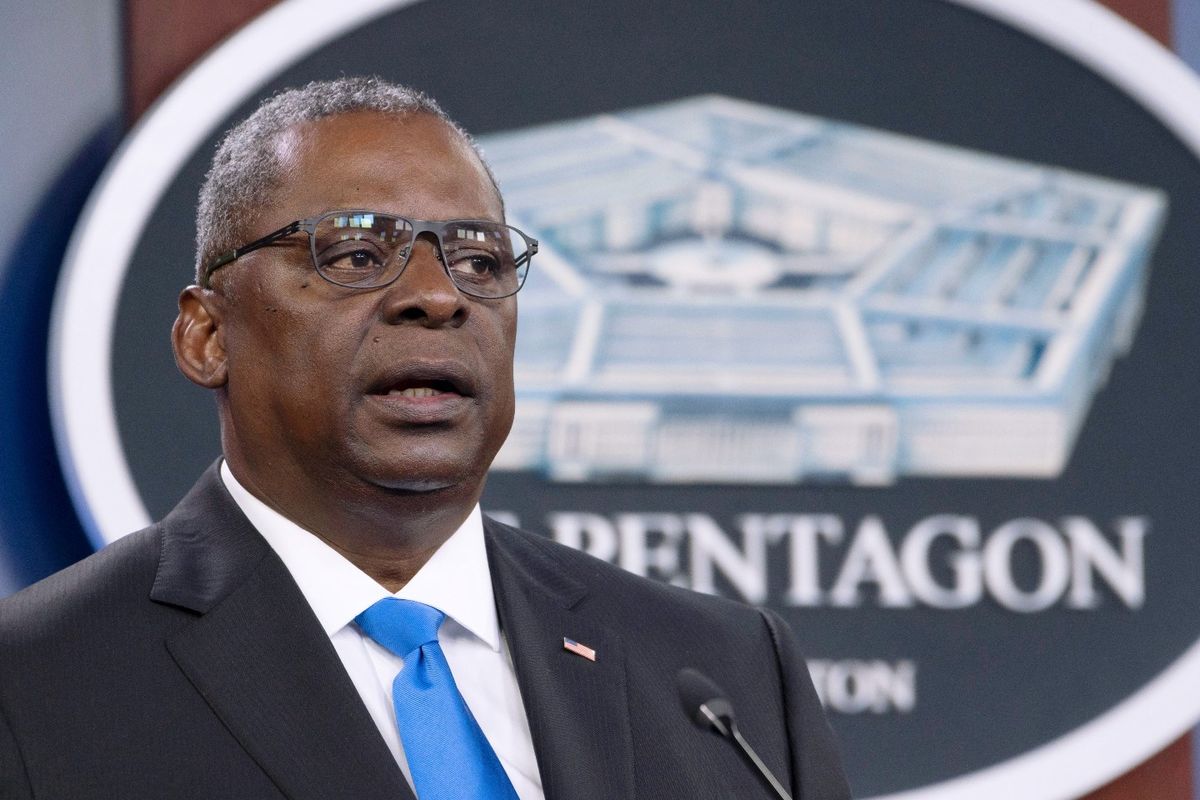 The For the People Act, currently stuck in the U.S. Senate, is mostly known for its provisions on highly partisan topics like voter ID requirements, mail-in ballots, and gerrymandering of congressional districts. But the bill, which runs nearly a thousand pages as a PDF, includes dozens of measures with no partisan implications that are meant to improve the federal government by enhancing its ethics and independence from undue influence.
One such measure is an expansion of the so-called "revolving door" protections that are intended to slow down how former government employees move into lobbying industry jobs and leverage their insider knowledge and connections to further the interests of their private employers. Current law requires many senior executive branch employees to "cool off" for one year before they can work to influence the department or agency where they previously worked. But the spirit of the law is routinely flouted because it does not prevent former executive employees from taking jobs as advisors or strategic consultants with corporations, lobbying firms, and trade groups that allow them to assist lobbyists who are working to target their former departments or agencies. These people are sometimes referred to as "shadow lobbyists" because they do work related to lobbying without even the minimal disclosures that Congress requires of registered lobbyists.
The For the People Act would double the length of the cooling-off period for former executive employees to two years. Perhaps more significantly, it attempts to rein in the shadow lobbyist loophole by applying the prohibition to any lobbying activity to facilitate any communication to or appearance before their former colleagues. The law currently only prohibits former employees from directly communicating or appearing themselves before their former colleagues on behalf of a client with the intent to influence them.
Eleanor Eagan, a research assistant at the Revolving Door Project, said her organization supports the measure and that the language to make the cooling-off period encompass more shadow lobbying is the most important component. "So many people to whom the current cooling off period applies evade the restriction by directing or coordinating lobbying efforts without technically lobbying as defined by the law," she said. "By expanding the restricted activities, the law gives the cooling off period more teeth."
A Blow to the Military-Industrial Complex
The anti-corruption group RepresentUs analyzed the provision and determined that it would apply to people who leave approximately 1,635 executive branch positions, and that over half of those positions are with the Department of Defense.
No other area of the federal government maintains closer ties to the private sector than the military. At present, Joe Biden has staffed many of the top positions at the Department of Defense with individuals who have come straight from the U.S.'s largest private suppliers of weapons and military services and the think tanks they fund to help them continue justifying their contracts.
Biden selected revolving-door figure Lloyd Austin to serve as his secretary of Defense, who at the time of his nomination was a board member for Raytheon, the second-largest Department of Defense contractor that sells the U.S. government billions in nuclear cruise missiles, fighter jet engine parts, radar surveillance equipment, signals intelligence services, and more. Austin had been Obama's commander of Centcom until just days before he took the Raytheon director job in 2016.
Several other top Biden appointees come from the Center for a New American Security (CNAS), a hawkish think tank that from October 1, 2019 – September 30, 2020 says it received more than $500,000 from Northrop Grumman and up to $249,000 from Lockheed Martin, Leonardo DRS, and Huntington Ingalls Industries, and smaller amounts from several other prominent Department of Defense contractors. The Wayback Machine website shows that CNAS has received more than $500,000 from Northrop Grumman each year since at least 2015 and consistently takes hundreds of thousands from all the major defense companies. CNAS consistently puts out reports that encourage the U.S. to continue with its ongoing military conflicts, strengthen its posture against countries like China and Iran, and increase funding for the military and its contractors. For example, its 2016 report "Extending America's Power" concludes that "An urgent first step is to significantly increase U.S. national security and defense spending and eliminate the budgetary straitjacket of the Budget Control Act."
Biden selected at least 16 CNAS alumni for foreign policy and national security policy-making positions, according to a report from the Revolving Door Project, including Director of National Intelligence Avril Haines, Director of Cost Assessment and Program Evaluation for the Department of Defense Susan Blume, Deputy National Security Advisor Daleep Singh, and National Security Council Indo-Pacific Affairs Coordinator Kurt Campbell. These people are likely to take private sector jobs when they leave their federal posts and would be subject to the enhanced cooling off period if it were to become law.
Former Trump officials who have now revolved to Defense contractors include former Secretary of Defense Jim Mattis, who now works for General Dynamics; and former Under Secretary of State Andrea Thompson, who now works for Northrop Grumman. Several others have moved on to lobbying firms that have Defense contractor clients including former Principal Deputy General Counsel of the Army Michele Pearce, who joined the policy practice at Covington and Burling, which counts as clients BAE Systems, Northrop Grumman, and several other defense companies.
The Project on Government Oversight published a report in 2018, "Brass Parachutes," that found that "There were 645 instances of the top 20 defense contractors in fiscal year 2016 hiring former senior government officials, military officers, Members of Congress, and senior legislative staff as lobbyists, board members, or senior executives in 2018," and that "Of those instances, nearly 90 percent became registered lobbyists, where the operational skill is influence-peddling." POGO found 25 generals, 9 admirals, 43 lieutenant generals, and 23 vice admirals had gone through the revolving door to defense companies.
The U.S. military is increasingly becoming privatized as its overall budget steadily grows through congressional appropriations. "In 2019, the Pentagon spent $370 billion on contracting—more than half the total defense-related discretionary spending, $676 billion, and a whopping 164% higher than its spending on contractors in 2001," Boston University's Heidi Peltier found in a 2020 report.
Stuck in the Senate
The For the People Act passed the House of Representatives in March with all but one Democrat voting in favor and no support from Republicans. In June, it was blocked in the Senate from coming up for a debate by a vote of 50-50. Sixty votes were required for the procedural motion to pass, but no Republicans sided with Democrats. At 4:06 this morning, Senate Democrats succeeded 50-49 to discharge the bill from the Senate Rules Committee, with Republican Sen. Mike Rounds (S.D.) not voting. The discharge allows the Democrats to attempt to begin floor debate on the Senate counterpart version of the bill, which they tried to start this morning through requesting unanimous consent but were rebuked by an objection from Sen. Ted Cruz (R-Texas). Majority Leader Chuck Schumer says the bill will be brought up again after the August recess, but it will be subject to a Republican filibuster and will almost certainly not advance to a debate. Still, a group of Democrats is working on a narrower version of bill that Schumer said would be considered as an amendment as the first order of business if somehow the Democrats were able to bring the For the People Act up for debate
Democratic leaders are pressuring conservative members of its Senate caucus like Joe Manchin (D-W.V.) and Kyrsten Sinema (D-Ariz.) to create an exception to Senate rules to allow the voting-related measure of the bill to pass by a simple majority. So far, Manchin and Sinema have said they will not do that, and even if they agreed to it the ethics measure like the enhanced revolving door protections would likely not be part of the whittled down package.