Ohio GOP Leader Co-Wrote Bailout Bills With Lobbyists for Energy Companies Behind Alleged Bribery Scheme
Ohio House Leader Bill Seitz, the third-ranking Republican who is considering a run for speaker next year, advanced energy industry bailout bills since 2017 that are now part of a federal investigation.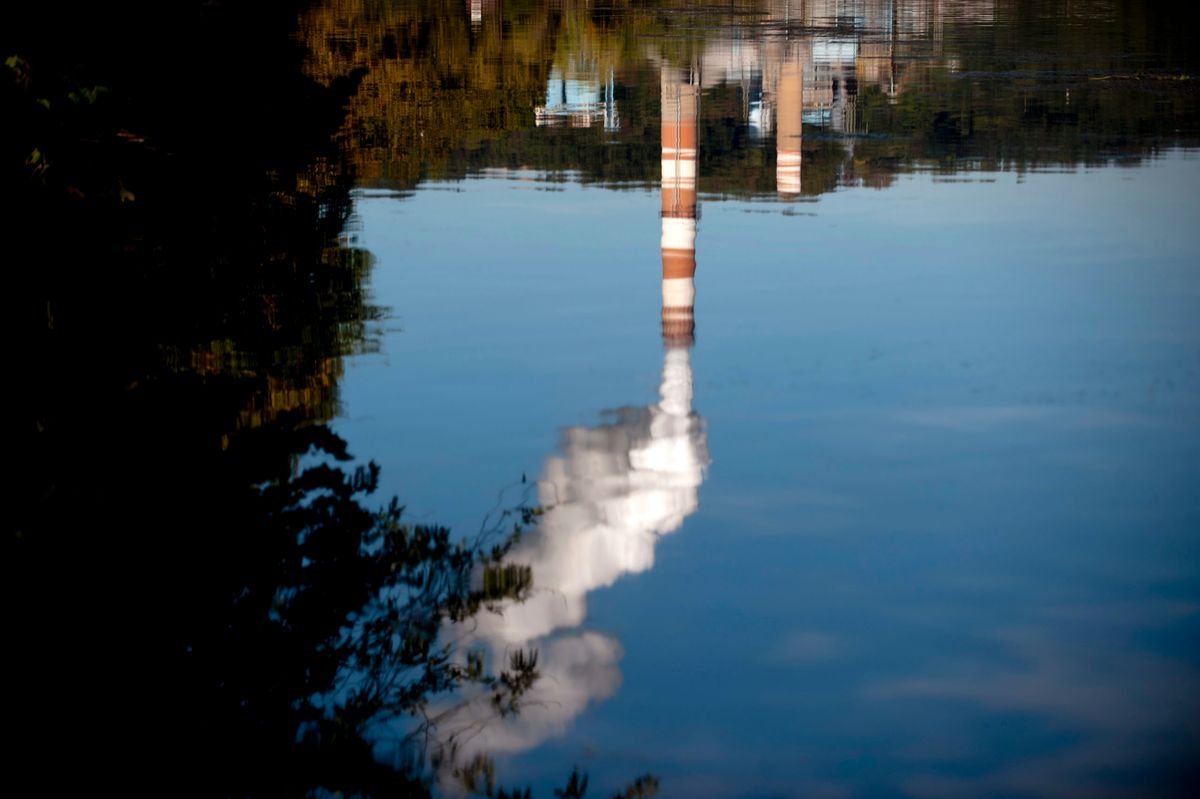 The Ohio state legislature made headlines recently for dramatic federal indictments in a bribery scheme that resulted in the passage of a $1.3 billion bailout for two nuclear energy plants owned by electric company FirstEnergy. The emergency bailout, which also weakened the state's renewable energy goals, was described by climate journalists as "the worst energy bill of the 21st century."
But FirstEnergy's push to pass that bill (HB 6), in ways ranging from overt and legal to covert and allegedly illegal, was not the first time in the past few years that the state's energy industry had sought an enormous bailout from ratepayers.
In July, the FBI subpoenaed the Ohio House for records related to four bills from between 2017 and 2019 that also sought to bail out the two FirstEnergy nuclear plants at the center of the alleged racketeering scheme, according to a recent report by Cleveland.com. Along with HB 6, which was passed in July 2019, the three other bills were advanced with an active role from Ohio House Majority Leader Bill Seitz, a Republican who represents a district around Cincinnati and has served in the state legislature for almost two decades.
Emails and other records obtained by Energy and Policy Institute policy and communications manager Dave Anderson show that Seitz worked with FirstEnergy's director of state affairs in Ohio, Ty Pine, to draft a 2017 bill to subsidize the nuclear plants. A separate bill Seitz worked on as chair of both the Ohio House Majority Caucus Policy Committee and the Public Utilities Committee that would have weakened state energy standards was supported in a private letter offering help from Robert Murray, the CEO of coal company Murray Energy. Seitz drafted another bill subsidizing coal plants with Christine Wright, the manager of state government affairs for the major utility American Electric Power (AEP) Ohio.
Seitz told Sludge he has "fully complied" with the federal investigation into the energy bills he worked on with industry representatives.
"There is absolutely nothing wrong with collaborating with interested parties on legislation as it is being developed," Seitz said when asked about his work with Pine.
Rep. Seitz is considering a run for House Speaker next year, according to the Cincinnati Enquirer, and Seitz continues to support HB 6 even after the legislative actions to pass it have been indicted as a potential violation of federal law prohibiting outside groups from directly coordinating with political campaigns.
Republican Speaker Bob Cupp, who replaced the indicted former Speaker Larry Householder, asked Seitz to step down from his leadership positions last month in order to "clearly demonstrate our resolve to start anew," though Seitz declined and only one other member did so. Seitz has not been charged in the racketeering case.
Ohio Republican state legislators have received significant career backing from the energy companies that are under scrutiny in the federal indictment. Cupp came to office with his own history of campaign contributions from FirstEnergy and a past judicial ethics complaint involving one of its subsidiaries, as well as significant campaign donations from Murray Energy and AEP.
Nearly $5 million in total contributions went to Ohio House Republicans from FirstEnergy PAC and groups controlled by the former speaker over the 2018 and 2020 election cycles. About 85% of Republican candidates across Ohio's 99 House districts received donations or ads attacking their opponents, including Seitz, who received a total of $6,650 from FirstEnergy PAC across five donations in 2018, 2019 and 2020.
Journalist Doug Livingston at the Akron Beacon Journal recently published an interactive map of political spending by groups tied to FirstEnergy and Householder to Republican candidates statewide.