After Buyback Spree, Airlines Look to Record Lobbying to Secure Bailout
Airlines spent more than ever on lobbying and campaign contributions in 2019. The spending could help grease the skids for a bailout.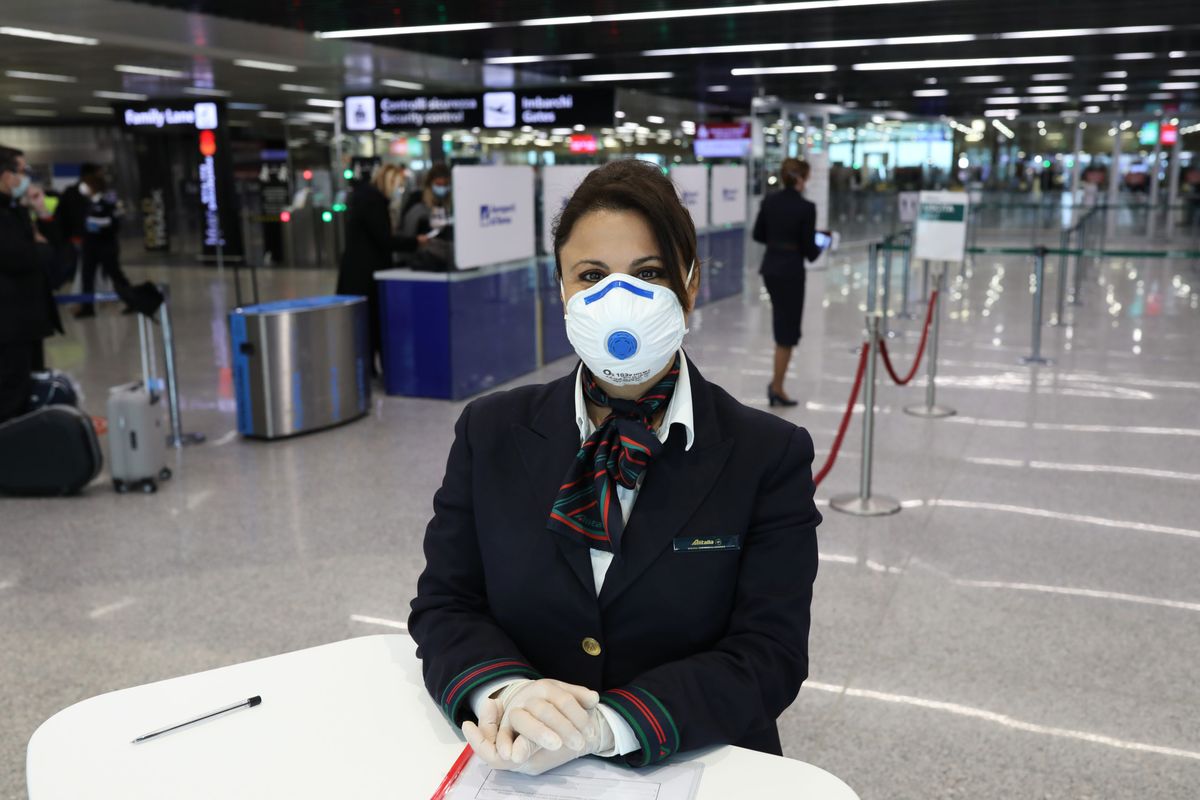 Airline companies including Delta, Southwest, and United have posted record profits in recent years through a combination of market consolidation, deregulation, corporate tax cuts, and healthy consumer spending. But rather than using their cash flow for business investments or reserves, major airlines spent 96 percent of it over the past decade to buy back their own stock, reducing shares in the market and increasing returns to investors.

Now, after decades of mergers, the airlines have become too big to fail and need to be bailed out during the economic downturn sparked by the coronavirus crisis. The industry has asked the government for $50 billion in federal loans and assistance, a figure that nearly matches the $45 billion that top airline companies spent on stock buybacks and dividend payouts over the past five years, according to a The Guardian analysis.

While they were transferring money to their shareholders, the airlines also spent record amounts on political influence, an investment that will likely pay dividends by helping them secure the billions in federal handouts they are requesting. 
In 2019, the airline industry spent a record $104 million on federal lobbying and employed 811 lobbyists, 71% of whom have revolving-door connections with Congress and government officials, according to a tally by the Center for Responsive Politics. The industry's annual lobbying expenditures have more than doubled as it consolidated over the past 15 years, surpassing the $100 million mark for the first time in 2019.
Political action committees affiliated with airline companies and trade groups gave federal politicians $7.2 million in 2019, on pace to top the record $11 million they gave to candidates in the 2017-18 cycle.
No House member received more air transportation industry cash last year than Rep. Peter DeFazio (D-Ore.), the chairman of the Transportation Committee. DeFazio took $105,366 from the industry in 2019, and he has taken $731,799 from the industry over the course of his career in Congress.

On Monday, DeFazio told his Democratic colleagues on a caucus conference call that the airline companies are being hit hard by the coronavirus crisis and that some could go bankrupt without a bailout.

On Tuesday, DeFazio and Speaker Nancy Pelosi (D-Calif.) held a call with Treasury Secretary Steve Mnuchin to inform him about the situation. DeFazio and Pelosi expressed that they would like to see worker protections included, but stressed that immediate action was needed to bail out the companies. After their call with Mnuchin on Tuesday, DeFazio and Pelosi held a call with airline company CEOs to brief them on the discussions.

Over the course of his career, DeFazio's campaigns and leadership PAC have received $67,500 from Southwest Airline's PAC, $52,000 from Delta's PAC, $32,500 from the PAC of American Airlines, and hundreds of thousands more from other airline PACs, executives, and industry groups.

The airlines have also backed the campaigns of top members of the Appropriations Committee, which has jurisdiction over all bills that appropriate funds for government functions, such as the Exchange Stabilization Fund that would be used for the airline loans.

Appropriations Chair Rep. Nita Lowey (D-N.Y.) has taken $110,200 from the industry since joining Congress in 1989. In the current election cycle, Lowey, who is retiring from Congress at the end of the year, is among the House leaders in air transport industry funding, receiving $36,350 in 2019.

The top Republican on the Appropriations Committee, Ranking Member Rep Kay Granger (Texas), has received even more money from the industry. Granger, a liaison between the committee's Republicans and the administration, has taken $572,208 from the committee during her time in Congress. Only four other current members of the House have received more money from the industry.

Still, the airlines will likely not get their bailout funds without some strings attached. Many members are pushing for new restrictions on stock buybacks and executive pay, while others are asking for new limits on greenhouse gas emissions to be attached to any government support.
In ramping-up its federal lobbying over the past eight years, the air transport industry now claims one of the Hill's top-ten spenders since 1998, Boeing. With dozens of lobbyists, Boeing's spending outpaces even that of defense contractor Lockheed Martin, and a former Boeing lobbyist now serves as staff director on the Senate's Commerce, Science and Transportation Committee. Boeing is supporting calls for a separate bailout of $60 billion in federal support for the aerospace manufacturing industry.
---
Read more from Sludge: