🚨 SLUDGE REPORT: Billionaires' Class Solidarity 🚨
Your regular summary of the most shameful corruption in politics.
Welcome to the preview edition of our weekly, members-only Sludge column to let you know about the sludgiest characters in politics!
This week's sludge revolves around billionaires, whether it's the allegedly billionaire president's campaign, a company run by a billionaire, or yet another billionaire who thinks he deserves to run the country. You have to admire the class solidarity among the billionaires; as I said on Twitter the other day, perhaps, instead of running for office themselves, the mega-wealthy should form a union to collectively bargain with the presidential candidates who actually have a shot at winning.
Without further ado, here are some of the sludgiest figures of the week.
5. Trump 2020, Don Jr. PR Network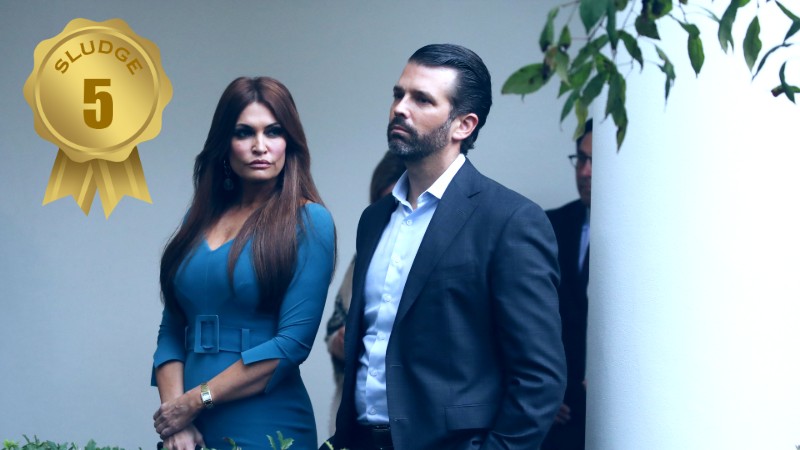 Emails uncovered by a University of Florida alumna show that Caroline Wren, the national finance director of Trump's joint fundraising committee, Trump Victory, personally reached out to the school's student body president to arrange an Oct. 10 speaking gig for Donald Trump, Jr. and his girlfriend, former Fox News host and current senior adviser to Trump's 2020 campaign Kimberly Guilfoyle. Republican National Committee Co-Chair Tommy Hicks was also set to attend. If an event is campaign-related, Trump campaign officials are required to disclose costs to the Federal Election Commission, and the University of Florida is not allowed to use any funds to sponsor it. The university paid the couple $50,000 from student tuition revenue.
Wren claims she sent an email to the student body president from her private email address and forgot to remove the "Trump Victory" signature. But the email came from her fundraising business site, Bluebonnet Fundraising, which Trump Victory has paid over $150,000 this year for fundraising and travel expenses. Hmm… (The Independent Florida Alligator)
4. Trump's Dept. of the Interior, Fossil Fuel Lobby Shop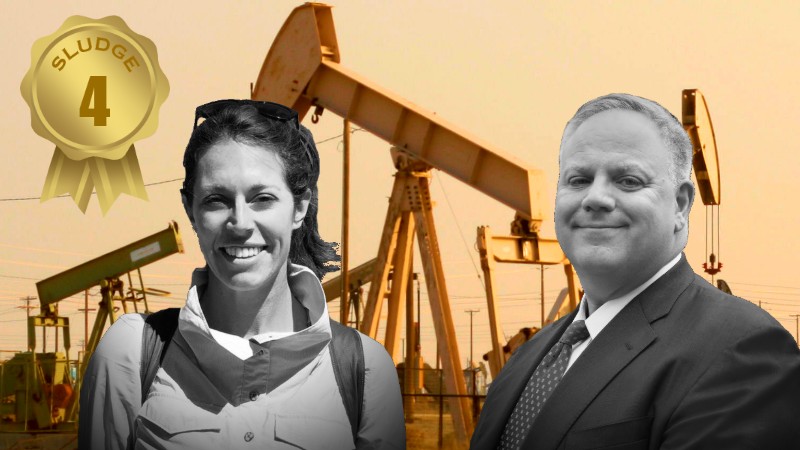 When the disgraced Ryan Zinke was Interior secretary, one of his aides fast-tracked an "incomplete" and "deficient" drilling permit for oil company Cimarex Energy. (Fun fact: Zinke is already working for a gold mining company, which is pursuing contracts to mine on federal lands.) Interior's Bureau of Land Management had flagged the permit request due to engineering and environmental issues, but that didn't stop Zinke's agency from doing the bidding of oil lobbyists from the Independent Petroleum Association of America, a former client of current Interior Secretary Bernhardt. Katharine MacGregor, a former Republican staffer for the House Natural Resources Committee's Subcommittee on Energy and Mineral Resources, worked her back room magic, scoring Cimarex an expedited review process and the drilling permit in 16 days' time.
Trump recently nominated MacGregor to become the deputy secretary of the Interior, the No. 2 spot at the agency. (Reveal)
At the Interior Department, Bernhardt, who was a coal lobbyist up until joining the administration, is doing exactly what anyone would expect based on his record. His department recently proposed a sweetheart deal for one of his former lobbying clients, Westlands Water District, the nation's biggest agricultural water supplier. Naturally, "the water district serves some of country's wealthiest and most politically influential corporate farmers." The contract would grant Westlands permanent access to water in a state increasingly tormented by droughts. (AP)
---
SLUDGE REPORT is only available to our members....