Republicans Abandon Election Security
Republicans used to back election security, but now GOP leaders are taking their cue from the White House.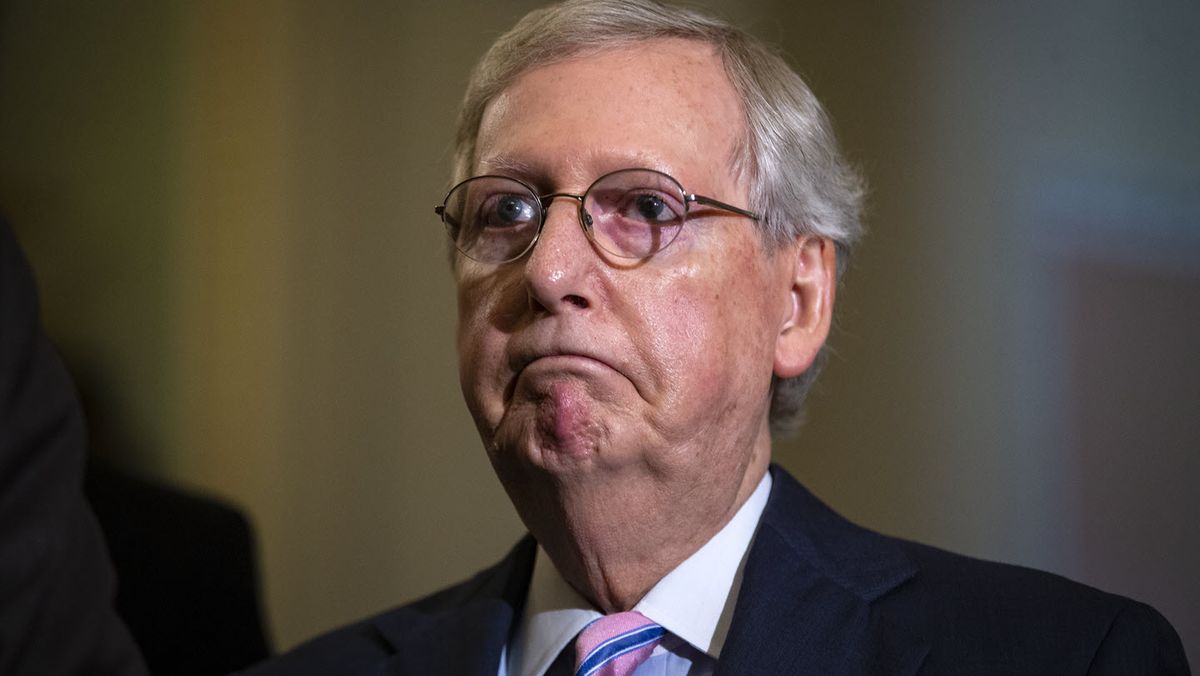 The American Prospect is a nonprofit, independent magazine
covering public policy and politics. Sludge is re-publishing this article.
Russian attacks on the U.S. election infrastructure in 2016 were even more serious than reported at the time, recent disclosures show, and intelligence officials say they are bracing for more aggressive attacks from a wider array of foreign adversaries in 2020.
Yet instead of moving to shore up the nation's vulnerable voting machines and databases, the Trump administration is sabotaging efforts to enhance election security at every turn. Trump's determination to portray Russian interference as a hoax has made it taboo for members of his own administration to even talk about foreign meddling, and has derailed the leading bipartisan election security bill on Capitol Hill.
To make matters worse, Republicans have signaled that they don't even plan to hold a single hearing on election security legislation—despite a growing list of bills introduced in recent weeks to block foreign interference on multiple fronts, many of them bipartisan. The reason? It seems that Senate Majority Leader Mitch McConnell is in such a fit of pique over House Democrats' approval of sweeping democracy legislation that he's unwilling to discuss election legislation of any kind.
Never mind that Democrats' reform package, known as HR 1, contained multiple election security measures, including grants for voting machine upgrades and testing, that are broadly supported on both sides of the aisle. McConnell abhors the bill's disclosure and public matching funds provisions, and has slammed it as a "Democrat Political Protection Act." That's poisoned the waters, say Republicans who argue that the election security stalemate is therefore (somehow) Democrats' fault.
Democrats' approval of HR 1 has "made it even less likely" that an election security bill would come to the floor, Republican Senator Roy Blunt told The Kansas City Star. Blunt chairs the Senate Rules and Administration Committee, which has jurisdiction over election security, but he told the Star that there would be no point marking up a bill "that can't possibly be voted on on the floor."
Instead, Blunt held an oversight hearing this week on the Election Assistance Commission—a worthy topic, but one that still leaves crucial election security legislation on the back burner. The Senate's leading bipartisan election reform bill, authored by Oklahoma Republican James Lankford and Minnesota Democrat Amy Klobuchar, was abruptly yanked from a markup before Blunt's committee last year amid White House opposition. The bill, which would require states to use machines that produce a paper record and to conduct post-election audits, has influential GOP backing, including from Senate Intelligence Committee Chairman Richard Burr, of North Carolina.
Lankford has said he and Klobuchar are continuing to work to advance the legislation, but Congress looks increasingly unlikely to pass it or any other election security bill before 2020. It's an extraordinary abdication of duty, given the severity of the attacks on American elections in 2016, which turn out to be worse than acknowledged or even known at the time, and the intelligence community's growing alarm over even more sophisticated and far-flung foreign election threats in 2020.
Special Counsel Robert Mueller's redacted report on Russian interference disclosed for the first time that Russian hackers accessed election information from "at least one" Florida county—we now know it was two—in 2016. Mueller also disclosed that Russian hackers infiltrated and installed malware on the network of a U.S. vendor that manufactures voter registration software.
Democratic Oregon Senator Ron Wyden has written the software maker, now identified as Florida-based VR Systems, to request information about the hack, which the company denied at the time. Mueller's finding "is particularly concerning," Wyden wrote, "because electronic poll books manufactured by your company catastrophically failed in six precincts in Durham County, North Carolina, during the November 8, 2016 general election." The meltdown caused at least one polling place shutdown during peak hours.
Ill-regulated vendors of election equipment and software, which operate with virtually no federal oversight, are just one of several weak links in the nation's voting infrastructure, election experts say. Despite recent strides and better coordination between election officials and the Department of Homeland Security, which designated elections as critical infrastructure in 2017, states are still grappling with funding shortfalls and obsolete systems that are vulnerable to hacks and breakdowns, warns a recent report from the Brennan Center for Justice at New York University.
Congress provided the states with $380 million for election security in Help America Vote Act Funds last year, but election administrators need three times that to bring voting systems up to par, say election security advocates. In the meantime, FBI Director Christopher Wray has warned that the threat of foreign interference keeps escalating, and that other U.S. adversaries are looking for ways to emulate Russia.
The FBI is "very much viewing 2018 as just kind of a dress rehearsal for the big show in 2020," said Wray in a speech last month at the Council on Foreign Relations. Russia's campaign to interfere and sow discord "is not just an election-cycle threat," Wray said. "It's a 365-day-a-year threat." The FBI has deployed agents and analysts, and requested additional funding from Congress, to defend against foreign interference. Republicans on Capitol Hill, by contrast, are taking their cue from the White House—essentially inviting foreign adversaries to attack American elections once again.
---
Related: