Members of Congress Have Raised $150 Million for Potential "Slush Funds" This Cycle
In recent years, millions of dollars that corporations and interest groups give to politicians' leadership PACs gets spent on meals, resorts, gulf outings, and other personal expenses.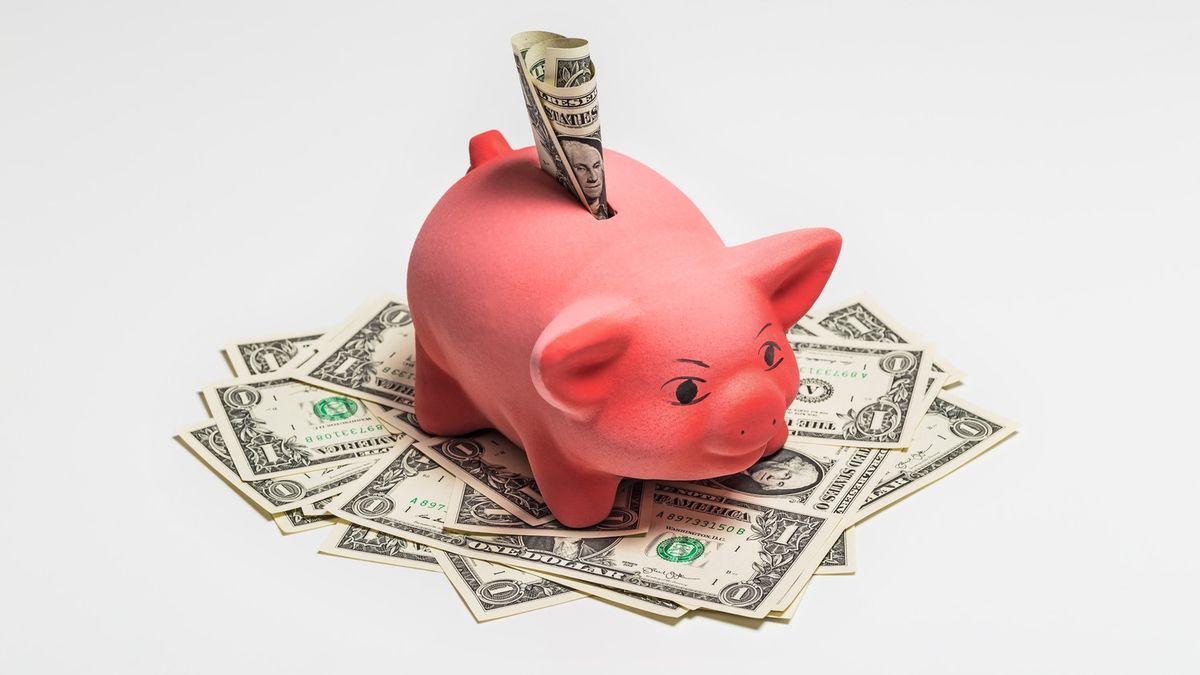 This election cycle has seen big money pour in to races all around the country. But one way voters may not be aware of cash streaming in is through a little known fundraising vehicle that almost all federal politicians use. More than $150 million has been donated to the leadership PACs of sitting members of Congress, according to a new a report. Much of that money will be used to fund lawmakers' luxurious lifestyles.
"Leadership PACs exemplify the Washington swamp," said Meredith McGehee, executive director of Issue One, a bipartisan government ethics group. "Most Americans have no idea that leadership PACs exist, yet those who pay to play in Washington use contributions to these accounts controlled by lawmakers as a means to buy a seat at the table in the nation's capital while legally evading campaign contribution limits."

"As a first order of business, the 116th Congress should act to rein in these out-of-control slush funds."

Leadership PACs are different from the campaign committees that act as a candidate's primary warchest. Unlike campaign committees, leadership PACs can accept almost twice as much from a given donor per election; and unlike super PACs, leadership PACs are still controlled directly by a politician. Leadership PACs were originally created to allow politicians to fundraise for the purpose of then contributing money to other politicians, thereby establishing themselves as leaders within their party. But today, 488 of the 535 lawmakers in Congress have leadership PACs, according to Issue One's report—making them more of a must-have accessory than a unique tool for party leaders.

For at least the last five years, leadership PACs have not been fulfilling their intended purpose. In that time, less than half of all the funds spent by leadership PACs have actually gone to other political candidates. Instead, campaign finance records show that politicians have used those funds to treat themselves to everything from trips to the Virgin Islands to golf outings at the country's most exclusive clubs.
Such spending is made possible because of a loophole in Federal Election Commission regulations that allows money in leadership PACs to be used on personal expenses. While the FEC normally strictly bars and sometimes even cracks down on spending for "personal use" in politicians' campaign committees, no such regulations exist for leadership PACs.

A 2008 FEC opinion expressly allowed leadership PAC funds to be spent for personal use. The FEC then reversed itself in the wake of a 60 Minutes exposé in 2013 that detailed how leadership PACs enable politicians to live the high life. But in 2015 the commission reversed course again, leaving the door open in the last few years to expenses like a cumulative $741,000 spent on St. Regis hotels and resorts around the country by our nation's lawmakers.
Some of the largest contributors to leadership PACs this cycle include the political action committees of Honeywell, UPS, AT&T, and Northrop Grumman, which have each given more than a million dollars directly to politicians through the fundraising mechanism.

"The proliferation of leadership PACs reflects poorly on Congress as a whole," said Tim Roemer, a former Democratic congressman from Indiana and former U.S. Ambassador to India. "The American people's faith in Congress as an institution is eroded when moneyed interests can buy access and influence that are often unavailable to the average American."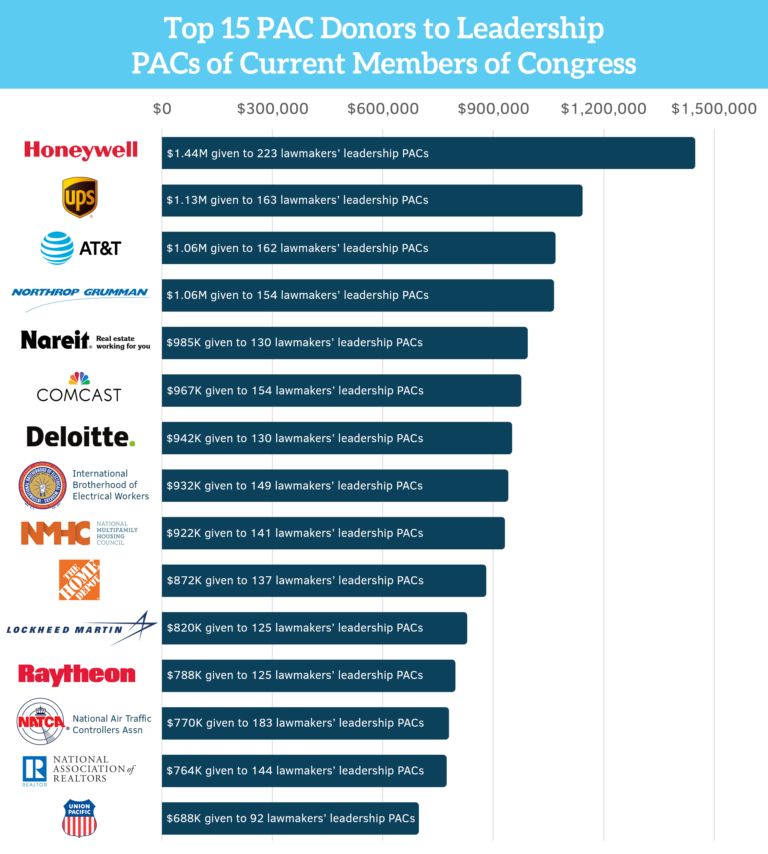 In July, Issue One and another nonpartisan campaign finance watchdog, Campaign Legal Center, called on the FEC to explicitly bar leadership PAC funds from being used for personal use. Doing so, they believe, might reduce the appeal for major donors to contribute these funds in order to court politicians. In September, the FEC announced that it was seeking public comment on that petition and would consider implementing the rule change. The public comment period ends in two weeks, on November 16.

If the FEC does not act, then that would leave two paths to changing the rule on leadership PACs: Either Campaign Legal Center and Issue One can challenge the FEC in court or Congress can make a new law settling the question, taking it out of the FEC's hands.

"Inside-the-Beltway players contribute to these slush funds in hopes of currying favor with members of Congress," said Zach Wamp, a former Republican congressman from Tennessee. "Now is the time for Congress to step up and create — in a bipartisan fashion — new rules limiting leadership PACs."