Surprise! Anti-Socialism Ad Funded by Three Billionaire Families
A new campaign finance report shows that three conservative billionaire families are the only donors to a committee that's running ads attacking socialism.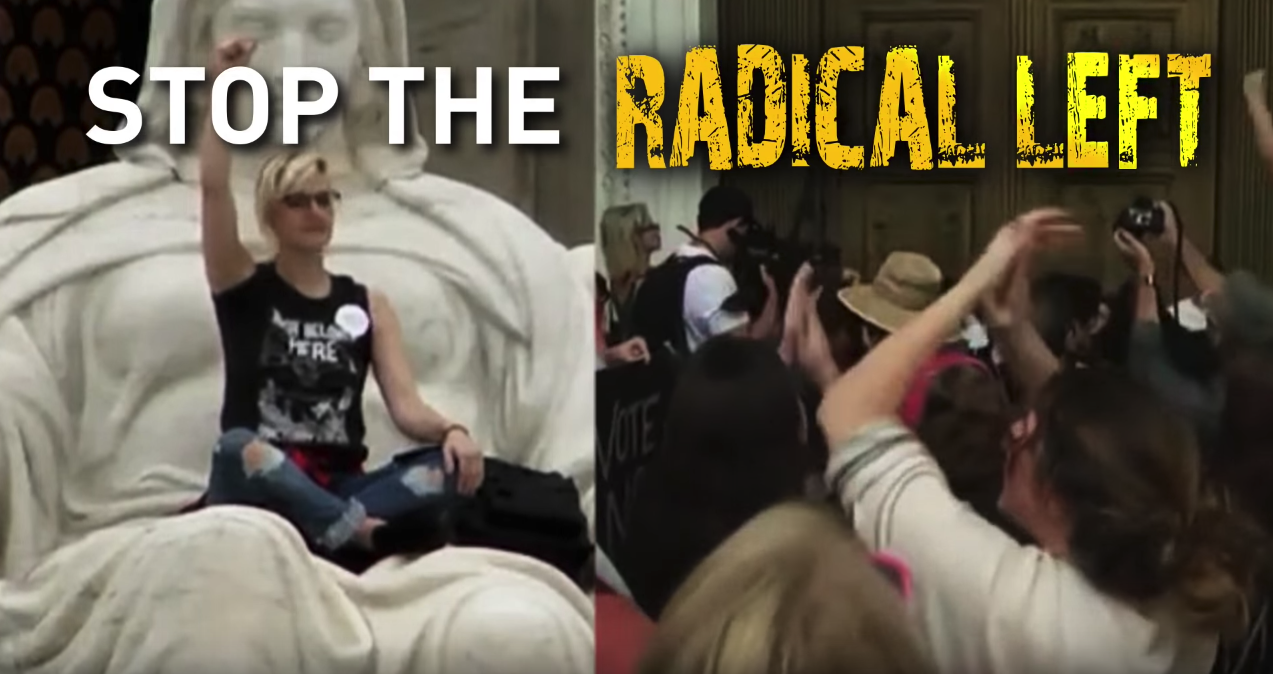 According to a new campaign finance report submitted by the super PAC Future45, three conservative billionaire families are providing all of the funding for an anti-socialism ad that's running on television stations around the country.

Until now, the PAC's 2017-18 donors were unknown, except for two donors who gave leftover 2016 funds to Future45 in January 2017, as Sludge reported last week. The ad ran for over a week, beginning on Oct. 18, before viewers had access to information about who funded it.

But now we know that this anti-socialism ad—which attacks all Democrats and features images of New York Democratic House nominee Alexandria Ocasio-Cortez, House Minority Leader Nancy Pelosi (Calif.), Sen. Bernie Sanders (Vt.), Sen. Elizabeth Warren (Mass.) and Rep. Maxine Waters (Calif.)—was entirely funded by the Ricketts, Schwab and Singer families.

Future45 has reported spending nearly $4.6 million to produce and place the ad, which encourages Americans to vote against Democrats up and down the ticket and warns that the American far left is "moving to socialism," which will allegedly entail screaming mobs, violence, death threats, open borders, tax increases, government-run health care and impeachment. But this week, at least 12 pipe bombs were sent to Democratic candidates, liberal celebrities and CNN, allegedly by a Trump-supporting registered Republican from Florida—someone whose politics appear to be completely at odds with socialism.

The three families bankrolling the anti-socialism ad are prominent GOP megadonors. TD Ameritrade founder Joe Ricketts and his wife Marlene contributed a total of more than $2.1 million to Future45 from Oct. 5 to Oct. 9. Ricketts is worth $2.1 billion, according to Forbes. Marlene Ricketts has also given to the super PAC Ending Spending Action Fund ($1.5 million) and the Republican National Committee (over $300,000).

The couple's son Todd, co-owner of the Chicago Cubs and the current finance chairman of the Republican National Committee, was offered a job by Donald Trump to be deputy secretary of Commerce in 2017 but dropped out because he wasn't willing to divest from enough of his assets to accept the position. Todd's brother, Pete, is the governor of Nebraska.

Financial executive Charles Schwab, who's worth $8.3 billion, and his wife, Helen, gave $2 million to Future45 on Oct. 2. Also that day, the Schwabs donated $6 million to the Congressional Leadership Fund, and Charles Schwab has given roughly $370,000 to the Republican National Committee.

Paul Singer, a hedge fund manager worth $3.2 billion, donated $1 million to Future45 on Oct. 9.
During this election cycle Singer has given $1 million to the American Unity PAC, which is spending mostly against Democrats in congressional races, $1 million to the Senate Leadership Fund, and five- and six-figure donations to several Republican Party groups.

In the 2016 election, Future45 spent entirely in favor of Donald Trump and received funding from Joe Ricketts ($1 million), Singer ($250,000) and other wealthy conservatives including casino magnate Sheldon Adelson and his wife Miriam ($20 million total), according to the Center for Responsive Politics.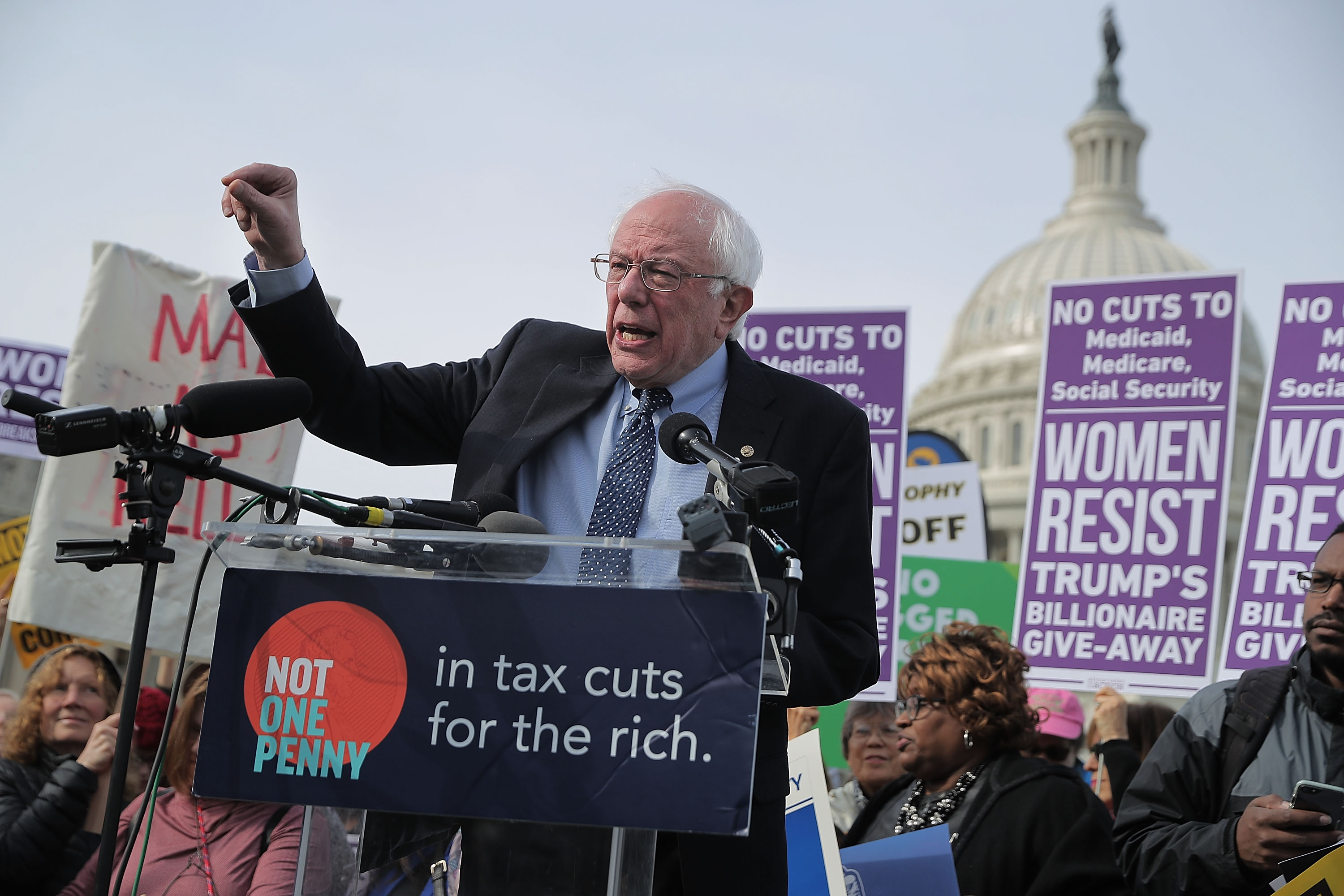 While most of the ad's claims are dubious, it is correct about one thing regarding the implementation of ambitious social programs: tax increases, at least for the wealthiest Americans. While it's not surprising that some of America's richest people would oppose socialism, it's notable that they're scared enough about the major expansion of social programs that they're funding a multi-million-dollar, fear-mongering ad campaign against the concept and five political candidates who are expected to easily win re-election this year.

In terms of the ad's subjects, the ad isn't so accurate. Ocasio-Cortez is a member of Democratic Socialists for America, and Sanders advocates democratic socialist policies, but Pelosi, Warren and Waters are not officially affiliated with socialist groups. Pelosi is seen as a relatively moderate Democrat by today's left, especially in comparison to someone like Ocasio-Cortez. Warren has publicly stated that unlike Sanders, whom she views as a socialist, she's a capitalist and "believes in markets."

While the Democratic Party is far from being a socialist institution, expanding social programs, such as implementing Medicare for All, is becoming increasingly popular among liberal politicians and candidates. And these policies are more popular with the American public—even among Republicans.

A recent poll on Medicare for All, which would cut out for-profit insurance companies and guarantee every American access to free or low-cost health care, found that 70 percent of Americans back the idea, including 52 percent of Republicans. Members of Congress, in general, hold far more conservative views on this policy, and many others, than those of their constituents.

As socialist ideas continue to gain traction with more and more American voters, this type of attack is likely to become more common.