Pro-Trump Super PAC Spends Millions on Anti-Socialism Ad, Hides Donors
A super PAC that supported Trump in 2016 is back on the airwaves with an ad warning of a 'radical left' that will transform America into a socialist nation.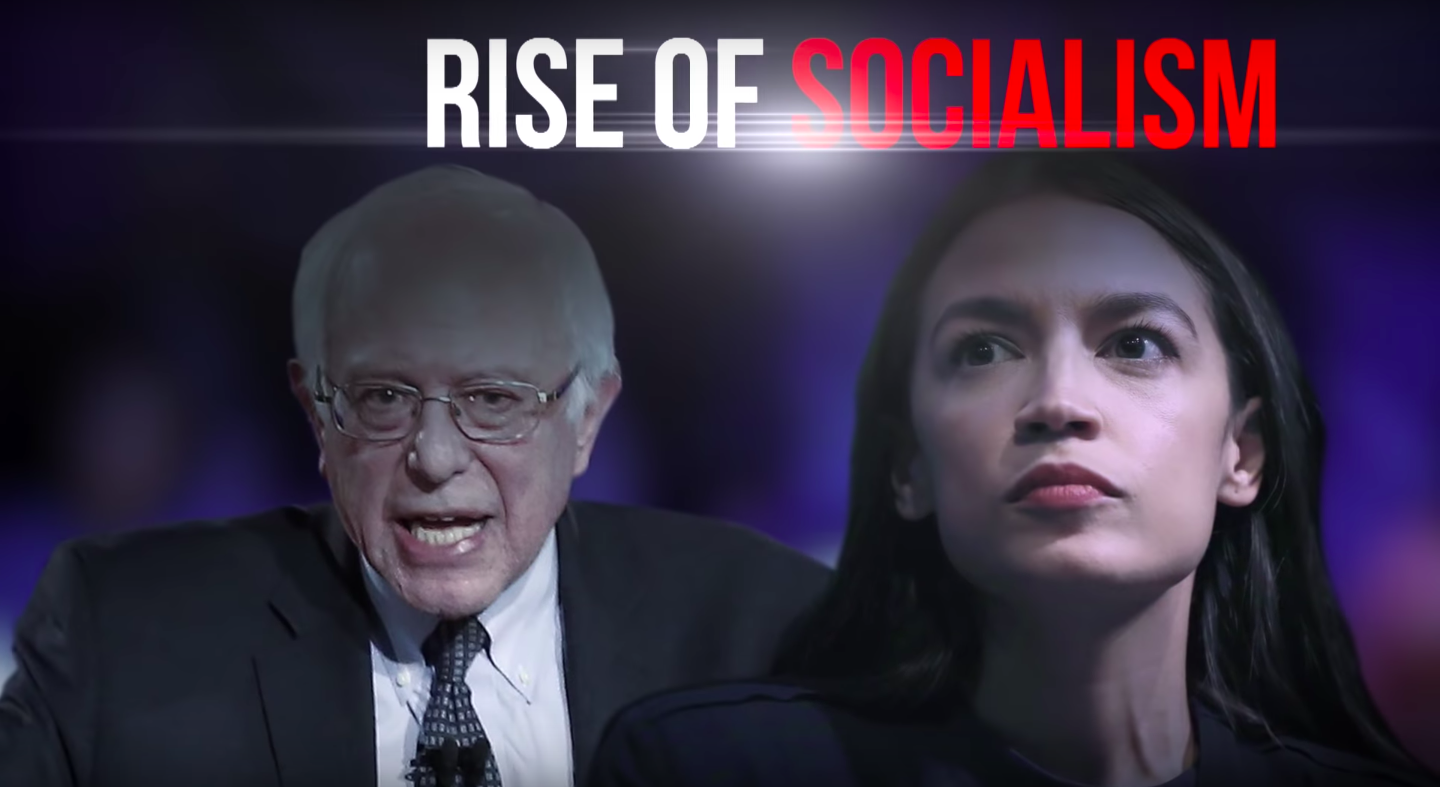 Angry mobs. Antifa death threats. American flags burning. That's what a pro-Trump super PAC called Future45 claims will become commonplace if Democrats take back Congress this year.

A dormant super PAC that was financed by conservative billionaires in 2016 to boost Donald Trump is back on the airwaves with a fear-mongering ad calling on voters to oppose Democrats down the entire ballot on November 6. According to reports filed with the Federal Election Commission last week, the Future45 super PAC has spent more than $4.2 million to produce and place this ad.

Despite a recent quarterly campaign finance reporting deadline, Future45 shrouded nearly all of its 2018 donors by accepting millions in dark money after that deadline. Because the super PAC files on a quarterly basis, the public likely won't find out the identities of the ad's financiers until the release of a post-general report in early December. The next report deadline is Oct. 25, but that covers transactions through Oct. 17, one day before Future45 filed its first independent expenditure report of the year.

The TV spot, which is running on stations around the country, attacks New York Democratic House nominee Alexandria Ocasio-Cortez, House Minority Leader Nancy Pelosi (Calif.), Sen. Bernie Sanders (Vt.), Sen. Elizabeth Warren (Mass.) and Rep. Maxine Waters (Calif.). All five are expected to easily win their general election races.

The ad's approach is part of a new Republican strategy to cast Democrats as an angry mob set on harassing and physically attacking conservatives. After liberal protests over now-Supreme Court Justice Brett Kavanaugh, who was credibly accused of sexual assault, the GOP has characterized women's and immigrant rights activists, along with anti-racist groups, as all part of a dangerous socialist coup.

Democratic candidates have raised more money for their campaign committees than Republicans have this election, and conservative outside groups are trying to pick up the slack. Brian Baker, president of Future45 and adviser to Joe Ricketts, a 2016 donor to the super PAC, told The New York Times that "it's difficult to compete with the Democrats' [campaign] funding, but we are trying to help level the playing field so that their message isn't the only one voters hear."

"Future45 knows that America's best days are ahead and we stand with The Trump/Pence Administration and those in Congress who are restoring conservative leadership in Washington," states the group's website.

Only two donors are listed as having given money to Future45 during the current election cycle: super PAC Liberty 2.0 and Oklahoma Strong Leadership PAC, the leadership PAC of then-Attorney General of Oklahoma Scott Pruitt. Liberty 2.0, which was funded by the Judicial Crisis Network, fossil fuel interests including Lucas Oil and Murray Energy, and Hobby Lobby, gave nearly $103,000 to Future45 in mid-January 2017 and then filed for termination, while Oklahoma Strong gave close to $2,300 three days later and was also terminated.
Future45 spent nearly all of its $25 million in 2016 revenue on ads attacking Democratic presidential nominee Hillary Clinton, according to the Center for Responsive Politics. The super PACs' 2016 donors are a who's-who of billionaire Republican megadonors, including casino magnate Sheldon Adelson and his wife, Miriam ($20 million total), TD Ameritrade founder Joe Ricketts ($1 million), Small Business Administration Administrator Linda McMahon ($1 million), coal baron Joe Craft ($1 million), petroleum CEO Jay Bergman ($500,000), and hedge fund managers Paul Singer ($250,000) and Ken Griffin ($250,000).